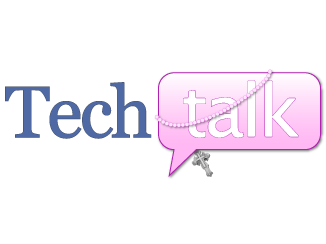 Lenten Magnificat Companion 2014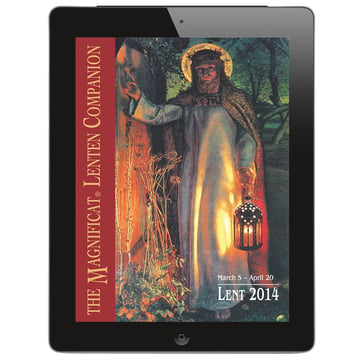 Developer: Magnificat
Platform: iOS 5.0 or higher
Cost: $.99
If you go to the Magnificat website to purchase the printed version of the Magnificat Lenten Companion for this year, you will see that it is sold out.
That's just how popular this beautiful devotional booklet is.
But take heart! You can still get the app on your iPhone or iPad and in many respects, it's much better.
If you get the printed version, either by purchasing it or through your parish, you'll see all the lovely reflections and prayers for Lent that you have come to expect from Magnificat. But the app includes so much more:
Recorded music for Lent and Easter
The Order of Mass
The Readings for Mass – including the spoken Entrance and Communion Antiphons
Morning, Evening and Night Prayers (abbreviated from the Liturgy of the Hours)
Reflections
Lenten Penance Service
Stations of the Cross
Church Regulations Regarding Fast and Abstinence
With all of these tools in a beautiful and easy to use app, I find it easier to add more prayer to my life during Lent.
Having the readings for Mass at my fingertips is really a benefit for me. I don't know about you, but on weekdays, I am forever losing the thread of what the response is for the psalm.
And I am never ready for the Communion Antiphon. I have to admit, though, I still feel a bit odd holding my phone during Mass.
There are a couple of things you should know.
First, the app is quite large at 28.5MB, so make sure you have room for the download.
Secondly, when you purchase the app, you are downloading the shell of the app, not the content. The content is downloaded on a weekly basis to save room. So, when you open it the first time for the week, it will take a long time to come up.
In my case, I had to be connected to the WiFi and plugged into my charger for it to load. That was kind of a frustration, but the app is worth it. Just know that you may have to be standing in your house for the initial download of the week.
I have to admit, Magnificat Companion Apps are definitely among my favorite apps of all time. Every year they do an outstanding job of deepening my focus and helping me get ready for Easter. This year is no exception. You won't be sorry if you download this one.
And here's a tip: If you check back on Saturday, you can register to win a copy!
Have you tried out the Magnificat Companion Apps? What are your favorite devotions?
Read more of our Tech Talk columns.
Copyright 2014 Katie O'Keefe
About the Author