Editor's Note: Today we're thrilled to share this guest column by Erin McGruder Helms. She is a wife and stay-at-home mom to an infant and two preschoolers. She is grateful for warm weather, living in Jacksonville, Florida, and loves beach days with her family or taking the kids to the park. Erin, blessed with a caring and supportive parish, enjoys participating in various spiritual growth studies and is an active member of Ministry of Mothers Sharing (MOMS). -SR
I can't pinpoint when it started, my deep love for the Blessed Mother. I'm cradle Catholic, attended weekly and Sunday Mass, went to Catholic school from preschool through high school, participated in a charismatic prayer group in high school and attended Mass throughout college with my one, count him, one Catholic friend! I know my nightly childhood prayer was to 'Jesus', so when did I start turning to Mary? I believe it was most likely my mother's influence. Her name is Mary and is an extremely devout Catholic. My parents were very involved in our church growing up, St. Mary of Sorrows in Northern Virginia (no coincidence, I'm sure). Our home and rooms were always decorated with various reminders of our faith. From crosses and crucifixes to Catholic artwork, Mary icons and statues. From the small Mary statue on my nightstand that watched me fall asleep every night to the larger Mary statue that looked after me growing up and now watches over my daughter in her room, we were not able to forget our faith. We were always reminded that God, Jesus and Mary were watching over us and we could turn to them at anytime in need.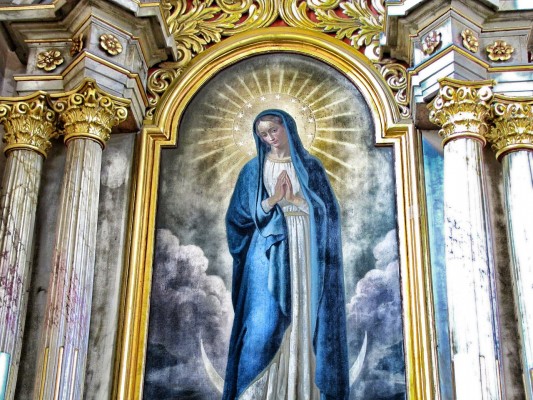 Everyone has challenges in their life and most likely in their childhood. My family has its fair share of dysfunctions and my parents went through a lot when I was growing up. I know no matter what, my mother always relied on her faith. She sought prayer and the Sacraments for comfort and solace, when she couldn't rely on anyone else. So at some point, when times got tough for me, I turned to prayer and I know it became more frequent that I prayed to Mary. My mother is a wonderful mother, but she of course had her own personal struggles and I think that's where Mary stepped in for me. She became a second mother to me and I'm forever grateful for her constant intercession in my life. My father gave me a book on Mother Teresa and I'll never forget her mantra prayer: "Mary, Mother of God, please be a mother to me now." That's who she is for all of us, our mother. That prayer and the Hail Mary became my mantra, often praying Hail Mary's on repeat. And during those intense struggles, grief and pain that accompany youth, when a Hail Mary was even too much, I knew I could at least pray the Mother Teresa prayer and know Mary was there with me. What more can a young woman ask for, but an incredible role model in the Blessed Mother?
Mary's intercession aided in the blessing and miracles of my little ones. I'm sure it's no coincidence that my husband and I fell in love with the Mission of Nombre de Dios in St Augustine, Florida and decided to get married there at the Prince of Peace votive church almost 10 years ago. Under a canopy of trees on that sacred acre, you'll find a beautiful chapel, the Our Lady of La Leche shrine, the first Marian shrine in the US. Inside, a statue of Mary breastfeeding the infant Jesus. Thousands visit her every year asking for blessings of motherhood, beseeching her intercession that God will grant them a safe and happy delivery, and healthy, holy children. So where else would my husband and I go after our first early miscarriage? (Mary, Mother of God, please be a mother to me now.) Naturally we visited Our Lady of La Leche, lighting a candle, reciting her prayer. I then prayed to her daily, asking for her intercession and prayers became those of thanksgiving when my husband and I were blessed yet again. My son was born in December 2008 and then our daughter (surprise!) came soon after in July 2010. I thanked God every night for those little blessings in our lives.
Then the desire came to expand our family yet again. All seemed well and just when I thought we'd be able to share the great news last summer, coming out of my trimester, we found out we had lost our baby. (Mary, Mother of God, please be a mother to me now.) And where did we go that weekend? To the shrine, as a family, to light candles and pray. No coincidence, I attended Marian talks at my parish that same summer and I was in awe of our Blessed Mother a thousand times over, embracing the daily Rosary, filling that hole from that loss and healing. How timely and I know the loss of that little soul was necessary, to open myself up even more to the possibilities of our faith and the peace found in our Lord and his mother. I went back to therapy for a duration and came to believe again that not only Jesus resides in me (as we're taught in our faith), but Mary resides in me. I felt a renewed confidence as a mother and wife. I fought hard against the devil who had his talons in my self-judgement, self-criticism and ability to forgive myself. I continued to pray to Our Lady of La Leche, whose inaugural feast day was celebrated on October 11th, 2012. I thanked her and God for my miracles and for my losses. I had confidence my husband and I would be blessed again. I think my favorite is when my son asks, "Can we go to the Shrine and light candles?" My answer is always, "Yes." And those candles and prayers became ones of thanksgiving when we started off 2013 with yet another miracle, expecting our 3rd little one, due late September.
All seemed well. It was my easiest pregnancy and I was feeling great, until I found a lump in my breast while showering. It was the week of 4th of July and we were on vacation. I wasn't worried. We go through so many changes while pregnant. When we got home, I had my midwife examine me during a routine prenatal visit and I was referred to an OB. On July 16th, I was examined at the OB office and was referred same day for an ultrasound. Two days later, I had a biopsy. Again, no worries, I didn't fit any risk profile. It wasn't in my family. It was sure to be benign. On July 23rd, I received the results. The word cancer crushed me literally to my knees, but you stop your sobbing when you have two little ones asking you what's wrong. (Mary, Mother of God, please be a mother to me now.)
I wanted to move as quickly and as drastically as possible. A week after receiving my results, I underwent a unilateral mastectomy. I was 32 weeks pregnant. My prayers were that I caught it soon enough, despite how large the tumor was (which automatically put me at Stage 2). I was then devastated to learn it had spread to my lymph nodes, which bumped me to Stage 3a. I could not get scanned while pregnant to see if it spread further, so it became a waiting game, knowing that if there were cancer cells elsewhere, they would be fed at the same rate as the mass in my breast. They were being fed by my pregnancy hormones.
I struggled during the beginning, so much analyzing. I wanted another little one so badly, and this is what happens? My husband turned it around and thought my baby saved me. I wasn't one to perform a monthly self-exam and had the cancer not been fed by my pregnancy hormones, it wouldn't have grown so quickly and could have gone undetected longer. This may sound bizarre to some, but I felt like somehow I had caused the cancer. I was trying to make sense of it and look for opportunities for healing. I didn't understand why this was happening to me. A survivor then shared with me that when she questioned it, she turned it around and asked, "Why not me?" This was so much bigger than me though. I had to turn it all over to God. I completely surrendered myself to Him, offering to Him all my fears, doubts, stresses, and anxieties. I prayed multiple novenas to Archangel Raphael for healing, requesting the intercession of St. Agatha, St. Peregrine, Our Lady of La Leche, Our Mother of Perpetual Help and a whole slew of saints I was already praying to prior during my pregnancy. A transitional deacon shared with me the story of Chiara, a modern-day saint in Italy. She had 2 losses like me and was then diagnosed with cancer during her 3rd pregnancy. She died shortly after her son was born. I prayed to her and asked for her intercession. She hasn't been canonized, but I knew she was in heaven and she could relate to what I was going through.
When I was just over 35 weeks pregnant, I flew to Boston to a cancer institute that has a special program for pregnant women with breast cancer. It was the oncologist there that said it most clearly: stages 1, 2 and 3 are treatable and potentially curable; stage 4 is not curable. I needed to be induced so that I could be scanned and staged properly. I am normally not one to make decisions out of fear, but it was the scariest statement I had heard since receiving my initial cancer results.
So I said yes to any opportunity that came my way if it meant extra prayers for healing. I was asked by my sister's friend if I had heard of Fr. Jose at St. Catherine's nearby (who has an incredible life story and healing ministry). I had already missed the monthly healing Mass and he was about to leave for India for a month, but would I be able to attend daily Mass on Saturday and have Fr. Jose pray over me afterwards? Yes, please! (Now that's 1! Bear with me and you'll see.) It was during that Mass that I knelt in prayer and vowed to consecrate myself to Mary (something I learned about from those Marian talks the year prior), if God would cure me. Not just heal me, but cure me. I vowed to answer any call that came out of this. (Note: I'm sharing my story online!) Whatever He wants me to do, I will do. I will witness and spread the Good News, sharing my story of healing, but I will need strength and I need to be cured to do this work. (A little bartering never hurt anyone!). And so it began...
The Marian Consecration consists of 33 days preparation and you consecrate yourself on the 34th day, preferably a Marian feast day. I chose of course, October 11th, Our Lady of La Leche's feast day. And when you back up the 33 days, it begins on September 8th, the birth of Mary - so perfect! I felt called to include family and friends, and praise God, a total of 70 consecrated themselves to Mary along with me - so humbling and beyond amazing! It was through the consecration process, that I learned to surrender all to Mary, allowing me to be an instrument in her immaculate and merciful hands, bringing the greatest possible glory to God. [1] I learned if we are especially generous with her, then she'll be especially generous with us. [2] I learned that Mary's role is to bring us face to face with the love in the heart of Jesus crucified. [3] As we take up our cross, we may become spiritually thirsty, desolate and tired. Mary then carries us to the pierced side of Christ, the Fountain of Mercy, where we find a ceaseless source of strength and holiness. [4] Mary helps us offer up our own crosses. She reminds us not to waste our suffering and she gives us courage to be co-redeemers with Christ - to Jesus through Mary. [5]
One of many angels that have crossed my path since this journey began is my friend, Kristin, from high school. I was in prayer group with her back then and I know she and her family are very spiritual and faith-filled. She sent me a message asking if I would be open to having her father pray over me over the phone. He is a member of the Charismatic Healing Ministry for the Arlington Diocese where I grew up. Of course I said, "Yes!" (Now that's 2!) Before he began, he said he was reading this book, 33 Days to Morning Glory, and I had to smile. No coincidence that this was the book I chose for my Marian consecration process! He said he read a quote by Mother Teresa that day and felt it was for me: "Be careful of all that can block that personal contact with the living Jesus. The Devil may try to use the hurts of life, and sometimes our own mistakes - to make you feel that it is impossible that Jesus really loves you, is really cleaving to you. This is a danger for all of us. And so sad, because it is completely opposite of what Jesus is really wanting, waiting to tell you. Not only that He loves you, but even more - He longs for you. He misses you when you don't come close. He thirsts for you. He loves you always, even when you don't feel worthy. When not accepted by others, even by yourself sometimes - He is the one who always accepts you. My children, you don't have to be different for Jesus to love you. Only believe - you are precious to Him. Bring all you are suffering to His feet - only open your heart to be loved by Him as you are. He will do the rest." [6] During Kristin's father's healing prayers, he spoke of packaging up my cancer and gifting it to the Lord. He spoke of Jesus removing every cancerous cell in my body and then replacing them with healthy cells. It was such confirmation because I shared with him afterwards that every time I've received the Eucharist since my diagnosis, I pray to God as I take Jesus' body and blood into my body and blood, that it penetrates every cell of my body, purifying, cleansing, healing, eradicating all cancer. Some of what he prayed were the exact words I had been praying! During the healing prayer, he told me God's healing was a gift and I needed to claim it. And I did just that.
Amongst so many other stories that make up this whirlwind journey of mine was another request to attend a healing Mass, although this was slightly different. We have a housekeeper that comes once a month, Anna (another angel in my midst), who is Catholic and attends the Spanish services at St. Joseph's historic church in town. She told me of a Spanish healing Mass there and invited me to attend. I said, "Yes!" (Now that's 3 - and such a significant number in our faith!) I was a little nervous, but my mom came with me. Thankfully having attended a charismatic prayer group back in high school, I was used to seeing people prayed over and people resting in the Spirit. It was a typical Mass (and 4 years of high school Spanish did not help me!) with a break where the priests prayed over those who were in need of healing. I waited my turn and an older priest, Fr. Salvatore, prayed over me. It was incredibly powerful and emotional. Father whispered to me not to cry, to open myself up to Jesus and His love. I felt a tidal wave of the Holy Spirit wash over me and cleanse me. The priest knelt down next to me as I rested and he whispered in my ear that he would pray for me and offer up the Mass for me. I found out later Anna shared with him prior that I had been diagnosed with cancer and little did I know he was a cancer survivor himself.
The very next day, I was induced at 37 weeks, and welcomed my 3rd miracle, my son, Cashel Sean. Cashel, Irish for castle or fortress (legend claims the Rock of Cashel originated in a mountain 20 miles north of the town, but when St. Patrick banished Satan from a cave, it resulted in the Rock's landing in Cashel). I knew I was going to banish Satan from my life through this journey. Sean, Irish for John, meaning 'The Lord is gracious', a nod to my brother, Shaun, my father, John, and St. John. Jesus looked down from the Cross and said to Mary as she stood with the Apostle John, "Woman, behold, your son," and to John, "Behold, your mother" (Jn 19:26-27). At that moment, Jesus gave us one of His greatest gifts - His mother as our mother. [7]
Four days after Cash was born, I had my CT and PET bone scans. Two days later, I sat and listened to the most beautiful words come from my oncologist's mouth. My scans were clear! I felt the weight of the world lift off my shoulders. I laughed and cried and couldn't stop smiling. Countless prayers of thanksgiving - a true miracle! I came across this Beth Moore quote, "Courage comes from a heart that is convinced it is loved." I have been convinced I am loved by the generous outpouring of support from family, friends, our parish community and beyond. I have been convinced through various healing opportunities, that I am a beloved daughter of our Father. I not only prayed for the eradication of my cancer, but for the continued healing of my mind, heart and soul.
I share this with you because I want to share Mary with all of you and how she can intercede for us. We are women and mothers and how perfect that she is our female figure we can look up to, admire, aspire to be like. Mary is an incredible source for us, Jesus' mother, all that she went through, her stresses, anxieties and fears, her sorrows and loss, her joys and love. I continue to strive to learn more, evolve more, better myself as a wife and mother, daughter, sister and friend. I want to learn other ways we can honor Mary and ultimately Jesus. It can start with moms' groups at your parish, Bible and religious book studies, and maintaining relationships with faith-filled friends. I have multiple books on Mary and yearn to deepen my devotion to her. I continue to pray my daily Rosary and have a few Scapulars, another gift from Mary. I pray with my children multiple times a day and we always include Mary, the angels and saints. I want my children to know they, too, have another mother in Mary. And as do you. When we let Mary into our lives, when we entrust ourselves to her care, she intercedes for us, consoles us, gives us courage and strength. [8] The whole purpose behind why we entrust ourselves to Mary is so she can bring us even closer to Christ through her powerful prayers and motherly love. [9] Let her wrap her mantle around you. Mary will lead us most perfectly to Jesus and help us to receive the infinite mercy of His heart. [10] Mary, Mother of God, please be a mother to all of us now.
[1] Fr. Michael E. Gaitley, MIC, 33 Days to Morning Glory: A Do-It-Yourself Retreat in Preparation for Marian Consecration (Stockbridge, MA, Marian Fathers of the Immaculate Conception of the B.V.M., 2013), loc 1782.
[2] Gaitley, loc 562.
[3] Gaitley, loc 1036.
[4] Gaitley, loc 1676-1677.
[5] Gaitley, loc 1805-1806.
[6] Gaitley, loc 974-975.
[7] Gaitley, loc 290.
[8] Gaitley, loc 1671-1672.
[9] Gaitley, loc 1466-1467.
[10] Gaitley, loc 1688-1689.
Copyright 2014, Erin McGruder Helms
About the Author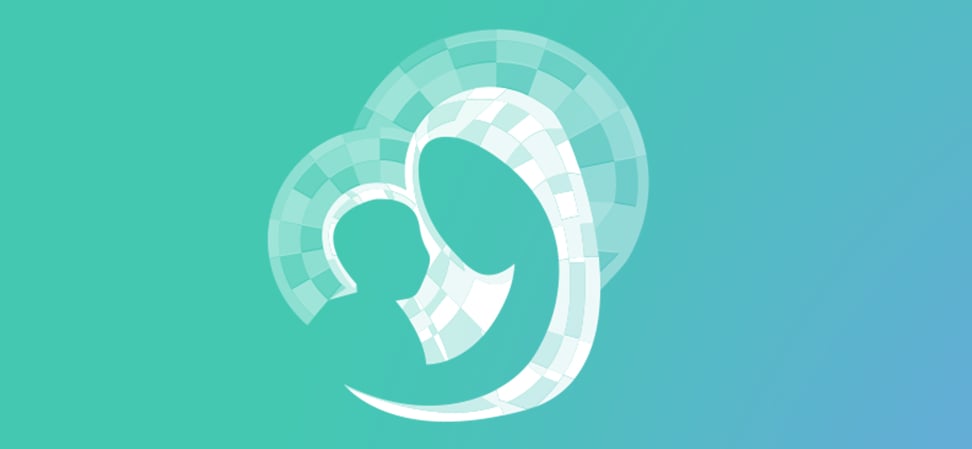 We welcome guest contributors who graciously volunteer their writing for our readers. Please support our guest writers by visiting their sites, purchasing their work, and leaving comments to thank them for sharing their gifts here on CatholicMom.com. To inquire about serving as a guest contributor, contact editor@CatholicMom.com.