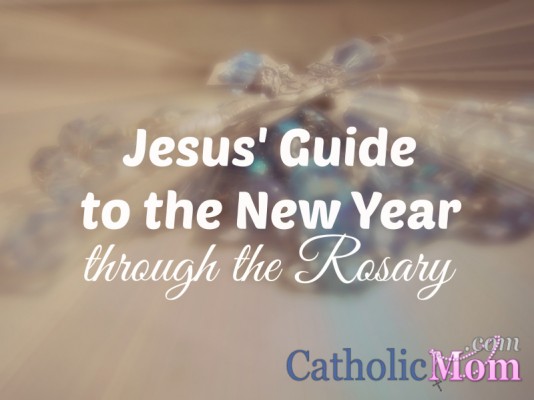 Editor's Note: We're continuing our journey through the rosary with Jesus as our guide.
Can you imagine the surprise of those who came to Jesus' tomb only to find that he was no longer there? The first Glorious Mystery is the Resurrection.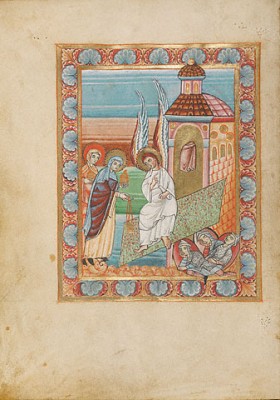 "You need not be amazed! You are looking for Jesus of Nazareth, the one who was crucified. He has been raised up; He is not here. See the place where they laid Him." (Mark 16:6)
Today we start off with one of the Fruits of the Mysteries that I believe is one of the most vital fruits we can utilize on our journey through the New Year through the Rosary...faith. As I look back over my life and the challenges I've faced there is a consistency through it all, my faith in God. My faith in God gave me strength when I felt I wasn't going to make it, when I lost hope, faith remained. Through all of life's challenges I recognize that God was always with me. He provided me with comfort when there was no one else around. He loved me in spite of my faults, in spite of the times I thought I didn't deserve forgiveness and I didn't deserve to be loved.
Let's start this day off with a commitment to ourselves...that's right us with a commitment towards faith. A simple way to remind ourselves that God is always with us is by thinking of the word faith. Faith is a beautiful five-letter word that is powerful. Through faith in God we can face situations that seem impossible. Our faith in God can and will sustain us, even during the times we feel alone and unworthy.
Today I ask you to take a few moments and a step back in time, get out your child's crayons and markers (unless you are like me and have your own), a couple of old magazines, or browse online, get some scissors, glue and your creative side and create your own faith word reminder. The sky is the limit when it comes to creating your own faith word. Take your time and make it whatever size you want; make it beautiful so that it serves a reminder that faith in God will get you through every time you look at it.
Read all the reflections in the "Jesus' Guide to the New Year through the Rosary" series.
Copyright 2014 Lorrie Lane Dyer
Unknown, illuminator
The Women at the Tomb, about 1025 - 1050, Tempera colors and gold on parchment
The J. Paul Getty Museum, Los Angeles, Ms. Ludwig V 2, fol. 19v
About the Author

Lorrie Lane Dyer is a facilitator for the Virtual Learning Community for Faith Formation with the University of Dayton as well as religious education and parish coordinator. She is working on her Masters of Leadership Development, with a focus in Military Chapel programs at St. Mary of the Woods College. Her faith provides her with inspiration for many of her poetry collections, columns and short stories.