I'm not a big fan of April Fools. It's probably because I'm either too cynical to believe it's all in good fun or because I'm too gullible and I fall for everything.
There's NO FOOLIN in this post, my friends. Despite a family near-emergency, SNOW (which I hope is the end of my typing THAT s-word, thankyouverymuch), and spring break at home with no less work than usual, I did finish some books this week. Fun stuff!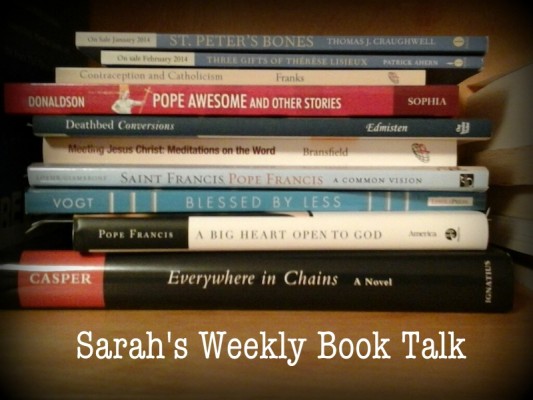 Recent Reads

Divergent, by Veronica Roth (YA fiction, Tegen Books, 2011)
My rating: 4 out of 5 stars
I've been meaning to read Divergent for months. My nieces have raved about it for quite a while, and then I saw the preview for the new movie. I knew I wanted to read it, but I kept putting it off. Even after hearing nearly half of the Confirmation candidates mention it as one of their favorite reads, even after my best friend (who's NOT a teen) said it was worth my time, even after this and that.
What put me over the top was hearing my nieces rave about the movie after they saw it. It took me all of thirty seconds to pull it up on my Kindle (I purchased it months ago) and start reading it.
Short review: I loved it. No, it's not perfect, but it's pretty darn good. It's an enjoyable, fast-paced read. I'd say it's safe for teens for sure, and maybe for your pre-teens (though I put a caution on that and not a whole-hearted yes). For moms? Entertaining read that's chaste with a dash of romance and leaves you wanting to burn through the whole series in one sitting.
Lucky for my family, it's Lent and I have to exercise some sort of discipline. So I'm reading a nonfiction book and maybe another review book or two (I'm not sure how long I will hold out on myself...) before I enter Book 2.
Current Reads
Catholic Dad: Mostly Funny Stories of Faith, Family, and Fatherhood to Encourage and Inspire, by Jake Frost (Amazon Digital Services, 2013) (Kindle only)
Do you already read Jake Frost here at CatholicMom.com? Well, I'll out myself here: I'm a fan. And yes, I did slightly twist his kid-laden arm and insist ask him to consider writing for us.
This book is everything I love about Frost's columns rolled up in one place. I laugh, I tear up, I guffaw, I relate.

Navigating the Interior Life: Spiritual Direction and the Journey to God, by Daniel Burke (Emmaus Road Publishing, 2012)
OK, take note: you need to read this book. Period. I consider it required reading for, well, EVERYONE. Yes, that's right, I feel froggy enough to say that when I'm only halfway through.
Burke is a clear voice on the topic of the interior life and he explains far better than I can why you need spiritual direction. (And you do. I'm 99% sure.)
Confused? Don't be. Just read the book.

North and South, by Elizabeth Gaskell (fiction, courtesy of Craft Lit)
I don't usually mention the audiobooks I'm reading more than once when I start them and then when I finish them. However, I had some weird time this week and listened to something like three chapters. (Why yes, I *do* get quite behind on podcasts. You too?)
And...WOW. So yes, I do need to stay away from Downton Abbey, because I loved Jane Eyre and Pride and Prejudice just as much. The narrator on this is stellar and Heather Ordover's commentary is great. And, beyond all of that, the book itself is just great. I've been trying not to talk with an English accent all week. Part of my brain, though, is thinking in an English accent. (Don't judge.)
What have YOU been reading lately?
*Are you on Goodreads? I'll see you there!
Curious about what my ratings mean? Here's an explanation of what the stars mean to me.
Be sure to check out our Book Notes archive.
Copyright 2014, Sarah Reinhard
About the Author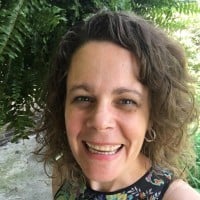 When she's not chasing kids, chugging coffee, or juggling work, Sarah Reinhard's usually trying to stay up read just one…more…chapter. She writes and works in the midst of rural farm life with little ones underfoot. She is part of the team for the award-winning Catholic Mom's Prayer Companion, as well as the author of a number of books. You can join her for a weekday take on Catholic life by subscribing to Three Shots and follow her writing at Snoring Scholar.