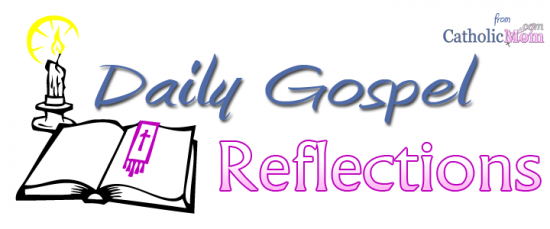 Today's Gospel: John 11:1-45
This Gospel stirs up lots of human emotions like sadness, anguish, happiness and suspense, all in one story . It's long, it's intense, and it's powerful but there is one line that just jumps right off the page at me.
And even now I know that whatever you ask from God, God will give you. (11:22)
The faith and confidence demonstrated by Martha in that one sentence dishes up a huge serving of inspiration and hope! She saw beyond her personal sadness and grief. She displayed a tremendous trust in Jesus and the love of His Father.
She didn't cry and scream and bargain, she trusted that Jesus would ask His Father for the perfect thing, it would be given, and she would accept it as just that…the perfect thing.
Life is full of events that are difficult and often the timing of these events makes the burden even greater to bear. Those are truths that all of us face.
God's love for us isn't measured by the absence of pain and grief. Even Jesus felt it in this Gospel. Verse 35 says, Jesus wept. It's important to remember that Jesus also healed, gave sight, loved, shared, and raised the dead. He came to deliver us from the deadly power of sin and raise us to everlasting life with Him just as he raised his friend Lazarus.
Ponder:
What areas of my life do I need to approach with the confidence of Martha?
Pray:
Jesus, Almighty Savior and Healer, I ask you to raise me up out of my doubt and stand me firmly in Your life-giving, healing presence.
Copyright 2014 Sheri Wohlfert
About the Author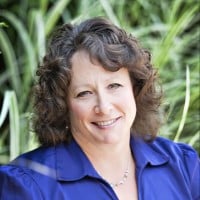 Sheri is a Catholic wife, mom, speaker and teacher. She uses her great sense of humor and her deep faith to help others discover the joy of being a child of God. Her roots are in Kansas but her home is in Michigan. The mission of her ministry is to encourage others to look at the simple ways we can all find God doing amazing things smack dab in the middle of the laundry, ball games, farm chores and the hundred other things we manage to cram into a day. Sheri also writes at JoyfulWords.org.