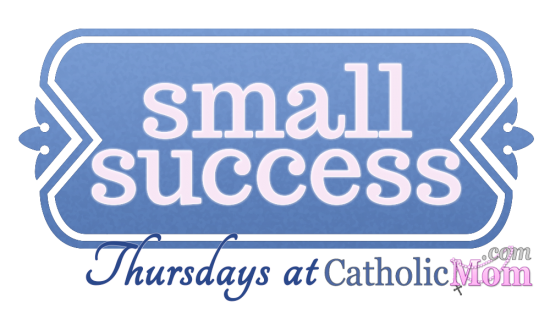 This has been one of THOSE weeks, where you got a lot done, but it still felt like so much loomed, the temptation to crawl into bed and say, call me when Spring gets serious about showing up loomed strong.
Which isn't to say we didn't have a lot of fun. This week my oldest daughter attended prom and she looked beautiful. The next two in line ran in a 5k, and my son came in second. Yes, I'm still shouting about it on the internet, Peter! Deal with it! You've got a proud mom.
We also hosted a birthday party for my very patient 7-year-old, who had her celebration delayed by spring break and Easter. We made up for it with an at home My Little Pony party complete with headband ears, a wild game of freeze tag/capture the flag -- in this case it was stuffed bunnies, and a finale of singing and dancing by TEN 7-year-old girls, full throated to Frozen's "Let it Go." According to one guest, this was the greatest party she'd ever been to in her entire life. Those were the high points.
The less stellar moments included dealing with FASSA -- tedious financial aid forms for college, enrolling our one daughter in the school for 7th grade, and discovering a religion project I thought had been done over the 11 day spring break. We instituted a "Trust but verify" policy with respect to homework as a result and the work got done, but it felt like a defeat to have to do this in the first place.
What languished most in this past week was my prayer life. It came in fits, spurts, frantic I-haven't-prayed-today moments. Doing all this is very busy, even joyful and fun, but it also feels like I'm Peter and I've just gone back to fishing after this momentous beyond all comprehension moment known as the Resurrection. We're supposed to be people who know the resurrection to be real, but I felt ground up by the work of the week.
When I look at the May calendar, I honestly go back to the beginning of this piece, wanting to curl into bed rather than face all the things that will be on this month's list of things we need to get to, and somehow look like something other than we just scrambled to get here. I wonder how we will get everything done, but more than how we will get things done, how we will be as we go about the business of doing. I want to enjoy the 1st communion, because the light in my daughter's eyes as she talks about receiving Jesus is jut beautiful. I want to know my son is ready to take on the adult responsibility of steering his faith life, and to also have him secure in the knowledge, we're all here to lend a hand if he needs it.
What I don't want is to be frazzled and undone because we can't find a sock or didn't buy shoes or someone needs to be at a place 30 minutes sooner than I can manage, and those sort of anxieties can eat me up if I let it. I don't want to return to being Martha before she experiences and knows the truth about Christ and the Resurrection, that it is now. But I also know, it is my weakness, my tendency. Hence the desire to hole up in the upper room. It would be safer to do less.
Except I know Pentecost is real, that the Holy Spirit comes, and that His Spirit, like His love, is inexhaustible. I could hear the whisper, "Peace be with you." as I wrote this post and started to list my worries about the weeks to come, and envisioned the worries being balled up and thrown aside like so much laundry. "With God, all things are possible," I remembered, and the coming days felt less threatening. I'd just have to let the Holy Spirit set my heart right, and be willing to do the work.
So I'm in good company eagerly waiting for Pentecost. See you in the upper room. Hope this week, you had some great small successes!
[inlinkz_linkup id=400101 mode=1]
Copyright 2014 Sherry Antonetti
About the Author

Sherry Antonetti is a mother of ten children, published author of The Book of Helen and a freelance writer of humor and family life columns. You can read additional pieces from her blog, http://sherryantonettiwrites.blogspot.com.