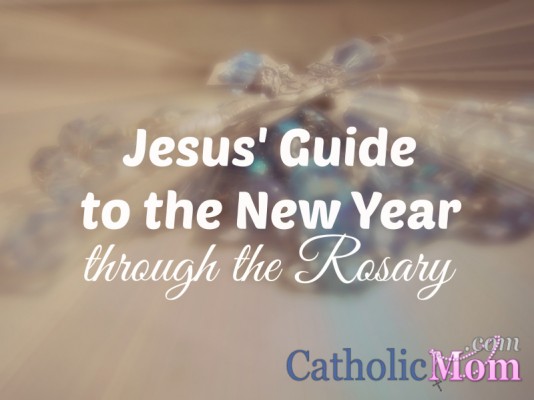 Editor's Note: We're continuing our journey through the rosary with Jesus as our guide.
The Second Luminous Mystery takes us to the Wedding at Cana. Here Mary calls on Jesus to share his gift by changing water to wine at the wedding when they run out of wine. Jesus responds to Mary's request.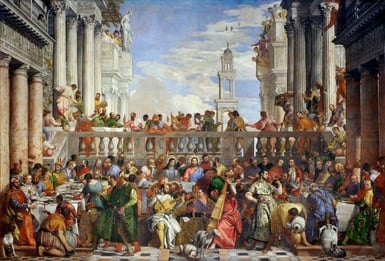 Often I wonder if Jesus was a little hesitant. If he wanted to hold off on showing the world who he really was? I admit if I were Jesus, I would want to delay things a bit longer! Luckily for the world, Jesus is God born man and responds to his calling.
"His mother said to the servants, 'Do whatever He tells you.' ... Jesus said to them, 'Fill the jars with water.' And they filled them up to the brim." (John 2:5-7)
When I read what Mary said to the servants I am reminded that I must do whatever Jesus says. I am called to respond to Christ's calling.
I am also reminded that whatever Mary asks of her son, he will respond to. This excites me because Mary is also my Mother and I know in my heart if I call upon Mary to pray for me, she will. And in turn, her son Jesus will hear her petition on my behalf. I see this as another wonderful blessing we are given.
Let us take the Fruit of the Mystery: To Jesus through Mary and face todays challenges with the knowledge that when we turn to Mary, our Mother, she will pray for us and Jesus, her son will listen to her petitions.
Read all the reflections in the "Jesus' Guide to the New Year through the Rosary" series.
Copyright 2014 Lorrie Lane Dyer
"The Wedding at Cana" by Paolo Veronese, oil on canvas
About the Author

Lorrie Lane Dyer is a facilitator for the Virtual Learning Community for Faith Formation with the University of Dayton as well as religious education and parish coordinator. She is working on her Masters of Leadership Development, with a focus in Military Chapel programs at St. Mary of the Woods College. Her faith provides her with inspiration for many of her poetry collections, columns and short stories.