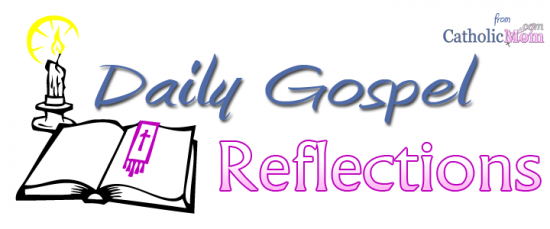 Today's Gospel: Luke 1:39-56
"And how does this happen to me that the mother of my Lord should come to me?"
On the Feast of the Visitation of the Blessed Virgin Mary, it is worth noting that we hear in this passage some of the longest, most beautiful and important lines uttered by women in the Bible. The scene of Mary visiting Elizabeth doubles down and echoes the story of Hannah, mother of Samuel in the Old Testament. In all three cases, women who were thought of as barren or cast aside as forsaken become instead handmaidens for God who keeps his promises to the faithful.
Elizabeth's surprise is expressed both in her outward words and inwardly with her baby leaping in her womb. So too with Mary, her words contain a concise history of what God has done in times past and indeed what this God of surprises is doing even now in history, in the very depths of her being.
Ponder:
We often tell others, or perhaps we have been told about the importance of Mary's "Yes to God." In the sequence of Salvation History, so much depends upon her moment full of grace. But how does it happen "that the mother of my Lord should come to me?"
Think instead of how is it that our Lord comes to be with us. In sacraments to be sure and most profoundly in the sacrament of the Eucharist the great surprise is that we encounter the real presence of God in His saving grace in our lives here and now. So it is no surprise that Mary's words might be our own. Her "yes" is our "Amen."
Pray:
"My being proclaims the greatness of the Lord,
My Spirit rejoices in God my Savior."
In this is summed up the whole of the Old and New Testaments.
+
God of Surprises and enduring promises
Visit us today so that our children and our children's children
May leap to your wondrous presence here and now!
Copyright 2014 Jay Cuasay
About the Author

Jay Cuasay is a freelance writer on religion, interfaith relations, and culture. A post-Vatican II Catholic father with a Jewish spouse, he is deeply influenced by Christian mysticism and Zen Buddhism. He was a regular columnist on Catholicism for examiner.com and a moderator and contributor to several groups on LinkedIn. His LTEs on film and Jewish Catholic relations have been published in America and Commonweal. Jay ministered to English and Spanish families at a Franciscan parish for 13 years. He can be reached at TribePlatypus.com.