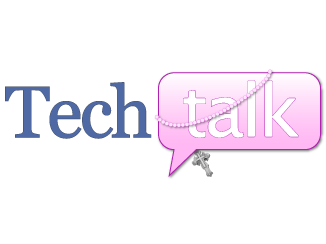 I haven't known Erika Marie very long, but that doesn't make me like her less. In the year I've worked with her through my work here with Lisa at CatholicMom.com, I've come to appreciate her sense of humor and her sense of style.
You've probably noticed that too, because she writes here at CM. She's also been on the back end of a few of our projects, helping us with graphics and energy. (The graphics for both the Jesus Book Club and this summer's Lawn Chair Catechism are her work.)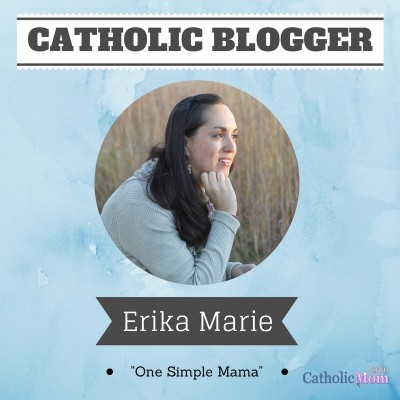 Erika's blog, "Simplemama," is her personal space. I love what she writes about it on the Welcome page:
My greatest hope is that YOU feel Welcome here. The purpose of this blog is not about ME. Sure I'll talk about me and my experiences and thoughts a LOT. But it's not about ME. It's about YOU. I hope you come here and leave feeling ENCOURAGED and STRENGTHENED to live out your life and vocation, wherever you are on that journey.

Please don't come here to compare your life to what you see on the screen. Comparison is the thief of joy. A blog can only offer a sliver of what our real lives are about and who we are, and usually you'll only see the better parts displayed aesthetically for your eyes.. In real life, I'm just as crazy as you – probably MORE! You are you and I am me. Be who YOU are.
In addition to blogging, you'll also find Erika managing The Joy of the Family Facebook page and the Simplemama Facebook page, and she's part of our CatholicMom.com Facebook page team too.
She also writes occasionally for her diocesan newspaper and is the editor of her parish's quarterly newsletter.
Let's find out what makes Erika the Blogger tick, shall we?

Tell us about your blog in five words or less.
Simple, Catholic, Wife, and Mama
Why did you start blogging?
When I started blogging, the concept of "blogging" and having a "blog" was still fairly new and I thought it was a fun way to interact with others and to keep my far-away family and friends up to date with our family. I also used the blog to share thoughts about family life, faith, and motherhood.
Why do you keep blogging? What's your inspiration to continue?
This is a good question and one which I revisit frequently! My reasons and purpose for blogging have changed and expanded over the years as our family has grown and as the blogging world has evolved. I really enjoy blogging. It's fun, it allows me to use my creative energies, and it challenges my brain – which is important since my children have stolen about 90% of my brain cells.

Aside from the fun part of it, I have an intense desire to support other mothers in their vocation to marriage and family life. I know I've read many blog posts that have inspired me or provided that little bit of encouragement to keep going and I'm thankful for those. I hope that in some small way perhaps I can sort of pay it forward and do the same for others through my blog.
When you think of the New Evangelization as a Catholic blogger, what excites you? What makes you want to continue?
I love sharing my Faith, I love thinking about God and talking with others about Him. I love the Catholic Church – the great chalice Christ chose to contain His merciful love and from which it overflows to the entire world through the Sacraments.

Yet, as a mom with young kids, I'm not realistically able to go knocking on strangers' doors and evangelize. But one thing I can do while my babies sleep is blog. Blogging is my way of walking through the "world" knocking on stranger's virtual doors and inviting them to come into a deeper awareness and love of the God of Truth and Love.

However, to be very honest, I don't think so much about myself as an evangelizer. Of course I want to share God's Love and the gift of our Faith, but I just think of myself as an ordinary and simple wife and mama whose trying to be a faithful servant as best as she can. I do hope I can set a positive example through my blog but most importantly I seek to "evangelize" simply be loving God in the small and simple ways. I find that whenever I try to evangelize, I end up trying to do it my way and forget that evangelization is about opening myself up and allowing the Holy Spirit do the work, not me.
What's the most rewarding aspect of your blogging?
Comments - hands down. Finding a comment on my blog is like reaching into your pocket and finding an unexpected piece of chocolate. I eat comments up greedily and savor their sweet aftertaste throughout the day.

It seems whenever I am having a hard time discerning whether I should continue sharing my writing or blog, I receive a comment of gratitude and encouragement. This keeps me going.
In your spare time, what are we likely to find you doing?
When I get a few moments by myself to relax or when I'm sitting to nurse the baby, I like to read, write, and pray in silence…or sleep. My favorite thing to do with my family is play random games, watch movies, and read together.
Want more Catholic Blogger interviews? Here you go.
Read more of our Tech Talk columns.
Copyright 2014 Sarah Reinhard
About the Author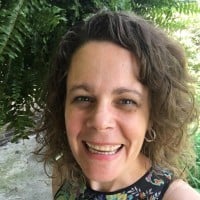 When she's not chasing kids, chugging coffee, or juggling work, Sarah Reinhard's usually trying to stay up read just one…more…chapter. She writes and works in the midst of rural farm life with little ones underfoot. She is part of the team for the award-winning Catholic Mom's Prayer Companion, as well as the author of a number of books. You can join her for a weekday take on Catholic life by subscribing to Three Shots and follow her writing at Snoring Scholar.