As if summer didn't already throw everything off, here's a long weekend.
No, I'm not complaining. Did that look like complaining? Nope. Not me. Huh-uhn.
This is the weekend of FIREWORKS, and my reading could also inspire some fireworks, methinks. I only finished one book this week, but what! a! book!
And I have hope that this here long weekend ahead, while inspiring some mayhem in my workflow (though nothing worse than summer already did), will also give me a chance to crank out some more reading time...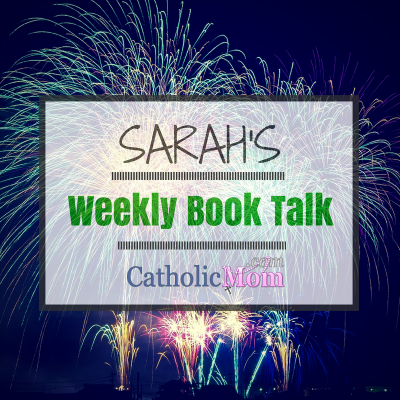 Recent Reads

The Lion's Heart, by Dena Hunt (fiction, Full Quiver Publishing, 2nd Edition, 2014)
My rating: 5 out of 5 stars
The story: Paul's a gay guy, and it turns out that so is Max, though he doesn't know it until he meets Paul. Wrench: Max is happily married. Another wrench: Paul is friends with the family.
Don't roll your eyes yet, because I've not only oversimplified, I've also left out the excellent writing. This could be a terrible story (all the elements are there), but it's truly one that was crafted. The reader isn't just carried along, but has to do some thinking and concluding.
Yes, I did enjoy it, and quite a bit. This book grapples a topic that's not only hot but that gets people hot. You're probably not going to let your teen read it, but you should. This is an honest, candid, painful look at the humanity behind the terms that are tossed around. These characters are people, not numbers. They have depth and believability. They have problems that most of us are only spitting distance from having ourselves.
Hunt does what few authors are able to do, and even less do well, she leaves well enough alone and she leaves the reader alone to make some important decisions and conclusions.
Highly, highly recommended.
Current Reads

Dad Is Fat, by Jim Gaffigan (Crown Publishing, 2013)
I looked this book up at my local library after seeing it referenced one too many times (here at CatholicMom.com of all places!). It's true, though: I have no business reading a book just for fun, given the piles of review books on my shelves.
But you can't stop me from finishing it. The guffaws, snorts, and giggles that are part of having this book open on my lap are hard to explain (no amount of reading out loud makes anyone else have the same reaction), but I'll bear that burden.
I think I might have to get an audio copy for my husband. And stop drinking anything liquid while I'm reading it, because the library's going to make me pay for this stained copy...
What have YOU been reading lately?
*Are you on Goodreads? I'll see you there!
Curious about what my ratings mean? Here's an explanation of what the stars mean to me.
Be sure to check out our Book Notes archive.
Copyright 2014, Sarah Reinhard
About the Author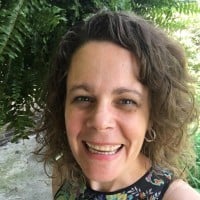 When she's not chasing kids, chugging coffee, or juggling work, Sarah Reinhard's usually trying to stay up read just one … more … chapter. She writes and works in the midst of rural farm life with little ones underfoot. She is part of the team for the award-winning Catholic Mom's Prayer Companion, as well as the author of a number of books. Follow her writing at Snoring Scholar.