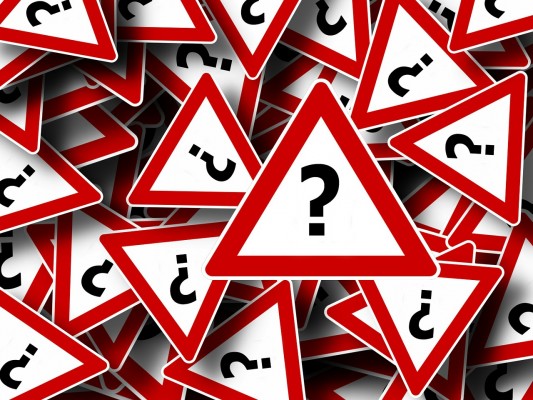 God is asking questions.
I have become very aware of it in my daily Scripture readings. And I began to wonder why God is asking questions. As if He doesn't already know the very mind and heart of us! So what might be His purpose in proposing one?
That might be the answer right there!
He is proposing. Proposing His love. Proposing a new relationship with Him.
Proposing I go deeper. Proposing I might not know myself as well as I thought I did.
It was the way the great philosophers learned. They proposed questions.
It was in the asking they found answers.
And God does it with me, to show me things I did not know I needed to know.
The very first question found in Scripture is "Where are you?" (Genesis 3:9) God is searching for me. He does in fact already know exactly where I am…but I am hiding, and this too He knows….and He is looking for His little stray sheep.
Another one that convicts me: "Who do you say that I am?" ( Matthew 16:15) I shift nervously in my thoughts. Ah well, you are….you are….. I respond with some intellectual definitions. No, no, He says, who does your heart say that I am? Who am I to you? What difference do I make in your life? the way you think, speak, and love? We come face to face with Christ on this one….we see His eyes searching ours which are downcast…I wish I could be more sure of my answer.
"Who touched my clothes?" (Mark 5:30) I imagine I am in the crowd. We are all pushing and shoving to get closer to Him and to hear what He is saying. Then, I see Jesus visibly change as He experiences the power go out of Him. He's spinning around to ask His question. To all of us, He asks. Like a teacher trying to discern who acted when his back was turned. But in reality, He knows. And He is calling her out to lift her up as an example of her faith!
And in the same passage, Jesus asks twice "How long?" Mark 9:19 ….. How long will I endure you? And to the father in Mark 9:21, "How long has this been happening?"Searching again my heart, He's proposing I examine my faith. A child has been sick for so long…. a situation has been unchanged, for so long! Have I not yet believed? The proposition leads me deeper, "Heal me Lord of my unbelief!"
Lastly, "Do you love me?" ( John 21:15) He is down on one knee. "Will you marry me?" He proposes His love and asks for mine. Invitation. Proposition. I kneel down on two knees. Where else is there to go with God? Worship. Love. Prayerfully, I accept. And the questioning becomes the answer.
Copyright 2014, Cynthia Ann Costello
About the Author

Cindy Costello is a praying wife and mom who is settling into her empty nest. More than fall trees and caramel lattes, she loves a pen hitting paper to create something unique and beautiful for God. Cindy is challenging herself intellectually and getting ready for Career #2 by pursuing a MA in Theology. And on the side she gives parish talks and retreats , specializing in Theology of the Body and all things Catholic! Visit her website at CindyACostello.com.