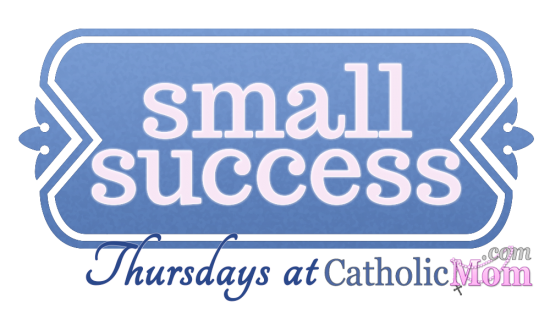 This past Sunday, I found myself in Denver to mark the death of my aunt. The deacon told us to pay attention, that she lives, and we would see her again. This is core to our faith, to hold to the belief that death is not the end.
Sitting in her home after the rosary, eating at her table, the whole house bursting from every corner with family, song, and food, I saw her joining in as two of her husbands' sisters shared stories with a grown-up child and two cousins. I could hear her laugh with them. It was only a moment, but what a moment.
The next day, we went to Mass. When the Mass ended, the pianist began a version of "You are Mine," and the choir, comprised of my aunt's nieces and nephews, a brother, a son and daughter-in-law, and grandchildren, joined in impromptu, as did the flutist and another grandchild who played the clarinet. Another grandchild added his guitar, and then people from the pews joined in, filling the church with tremendous heartfelt song.
People stopped leaving the church and came back. I'm no singer but this was a taste of what it means to be part of the heavenly song, everyone pouring out themselves in every word. Everyone stopping what they were doing, to be fully present doing one thing. Looking around, I could see on all of their faces, and no one wanted the song to end.
It's rather like real life. When we stop doing and turn back to be fully present, forgetting ourselves, it is a glorious heavenly experience, and no one wants it to end.
This week's small success include moments of forgetting one's self, like singing in church, and with my sister on the shuttle bus when some women began cooing to her infant daughter. It was a silly moment, five strangers and two sisters singing to an 8-month-old, but it made the ride to the airport much more fun than if we had stayed silent.
Last Friday I went for a walk with two of my daughters to pick fresh raspberries (Yum!). It is now my 7-year-old's favorite fruit.
Saturday, we took everyone to a baseball game and I got to explain ERA, Hits, Walks, and RBI's to my 10-year-old son. Talking baseball with him, he was surprised at his mom's knowledge, unaware that I used to count the pitches when we scored the game back pre-children.
All of these moments were unscripted times of being fully present, small successes of life, the kind that fill a life as song does a church, with moments of Heaven.
[inlinkz_linkup id=427124 mode=1]
Copyright 2014 Sherry Antonetti
About the Author

Sherry Antonetti is a mother of ten children, published author of The Book of Helen and a freelance writer of humor and family life columns. You can read additional pieces from her blog, http://sherryantonettiwrites.blogspot.com.