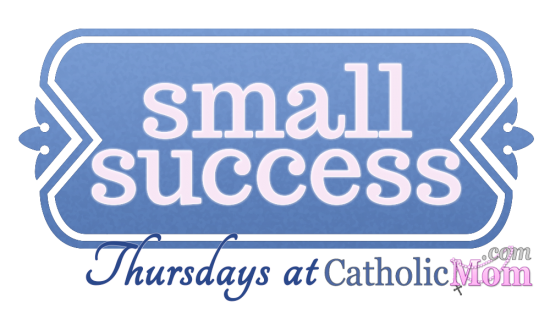 This week, was the first week in a while, where the weekend was "normal." By that I mean that no one had anything on the schedule and everyone was home. We played cards. We stayed up late. We went to the pool and later to an ice cream place we'd never been to after Mass. We planned a party, or two, or three, and scheduled some plans for baseball games. We even gardened and cleaned (a little). In short, it was a perfect weekend.
But the biggest part of our weekend was just having everyone. My oldest son has spent much of the summer away at college, taking summer school and working full time. We didn't realize how much he helps set the emotional tone of our other children with his own spirit, until we were reminded of what he brings to our family when he sits at the table.
He visited with me as I drove him back to the campus, about how being home felt like a vacation. Given his work schedule, I agreed. Leaving him behind to begin another week of classes and work, I pined to have my son stay with us, to give him one more summer off before adulthood completely claimed his life.
I had a laundry list for God of wants for my son. For him to be happy, relaxed, to enjoy this time, to have fun with friends, for not all things to be purely duty. I could see all of the obligations he'd willingly taken on over the three month break from school, as ropes tying him down. I advised him to schedule fun each week to have something to look forward to, something to break the monotony of constant work, with a bit of community and joy, time with his friends.
He told me, "Good advice. So what are you doing this week, Mom?" before he got out of the car. He knows me.
Then I thought of how often I don't recognize adulthood's strong ropes around me. Just that morning I'd refused to go to the make-believe restaurant down in the basement because, of all things, I had to do the dishes.
Really, Sherry? You turned down play to do the dishes? They can wait, you know.
So that afternoon, I made a reservation and sat on a unicorn pillow pet at a laundry basket table draped in a polar fleece blanket and supped on white wine, soft shell crab, a salad, and triple layer white cake with coconut cream and raspberry filling, topped with chocolate shavings. So what if it was legos and blocks, a stuffed lobster, and a pretend plastic strawberry. I gave them my best Food Network judge five stars critique. When I couldn't pay my bill, they told me I had to do the dishes, but at least I got a good meal for my trouble.
We're supposed to be like little children to enter the kingdom of God, which means we need to remember to trust and to play. Having remembered to do that, it took the edge off the rest of the week, penciling in play as part of my list of things each day.
The result? We went to the park. We're going to the library. We're going to the pool Thursday. All because we decided scheduled fun, like scheduled prayer, like weekly Mass, ensures it is a priority, that we do not become slaves to work, and that makes the burden of everyday stuff so much lighter. Here's hoping you had a light week filled with fun and small successes.
[inlinkz_linkup id=429335 mode=1]
Copyright 2014 Sherry Antonetti
About the Author

Sherry Antonetti is a mother of ten children, published author of The Book of Helen and a freelance writer of humor and family life columns. You can read additional pieces from her blog, http://sherryantonettiwrites.blogspot.com.