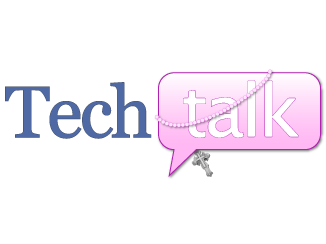 According to the Center for Disease Control and Prevention, 69% of adults over 20 years old are overweight. I am one of them, more specifically a yo-yo'ing one of them. In my weight-loss journey I have successfully graduated from Diet Workshop, Weight Watchers (twice), and The South Beach Diet. Yet I keep finding myself back in that 69 percentile – and I honestly don't know why. I can take lots of educated guesses, but perhaps it stands to reason (at least in my mind), if I'd stumbled on the real reason, I stopped the cycle by now.
In February, 2013, after a "back up the scale" bout, I wrote a Tech Talk column entitled Making a Better Temple. It was the start of Lent, and somehow I thought the grace of the season would provide me the necessary, and often missing, oomph to get over my distain for exercise. I reviewed "The Official Couch-to-5K" app and tried to incorporate it into my own daily routine. I don't like to use the word FAIL but…I did not last very long at that endeavor. What I dislike the most about setting these goals and missing the mark is that they leave me feeling so guilty, which is ridiculous. Instead I should be thankful for the #smallsuccess of the 5 or 6 days of exercise I got, which was far more than I'd had the previous months!
Slow Your Roll
I'm an apple shape. All my weight sits precariously around and sometimes over my waistband, also known as a 'muffin top', painfully present in my latest "only God could open this door" miracle: my Blink series: Sharing the Faith on Social Media, on CatholicTV.
This was one of the greatest accomplishments of my ministerial career, and all I could focus on were the faults in my appearance. This was not the voice of God in my head, but someone bent on stealing the joy of this moment. How many of us look at the images from those special moments in our lives, especially our baby's Baptism (most occurring just a month after giving birth), and instead of offering a prayer of praise and thanksgiving, experience that pang of sadness or embarrassment of the sight of ourselves frozen forever in time? This whole scenario reaches epic new levels with the invention of social media, where now this picture that would have once been relegated to a family album is plastered across computer, smartphone, and tablet screens across the world (or at least that is how it can feel)!
Moving and Grooving
After several novenas, the latest one to Mary, Undoer of Knots, I've finally realized my prayer to be thin is probably the wrong prayer. I am focused on the wrong thing: this goal, if I am honest, is based in vanity and pride. I have definitely been like the widow at the judge's window figuring if I just pestered God long enough I'd just wake up one more free of cravings and eager to run around the block. I have erroneously determined how I want God to answer my prayers, and getting discouraged when He doesn't follow my plan.
If I believe, which I do, that I have adequately put this struggle into the Blessed Mother's hands asking her to bring it to her Son, faith tells me that Jesus is well aware of my request (well, let's face it, he was well aware of it way before I even asked!). Most likely it has already been answered in the way God has determined is best for me, which could be for this 'thorn' to be part of my side for my entire life, because in His infinite wisdom knows it keeps me reliant on His Grace and close to Him.
Instead of focusing on the negative and on my will, I shall ask God daily for the grace to make healthy choices and accept His movement in this struggle. However, true to form, I will also continue to seek new technologies to utilize in "operation spare tire deflation"!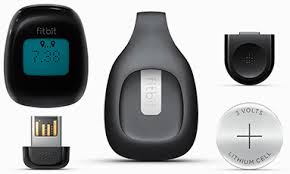 Updated Weapons
Fitbit Zip made possible by the generous donation of a shopaholic friend. This friend bought Fitbit Zips for her whole family, but found they were less enthusiastic as she had hoped. Wisely, and to my great benefit, she decided to share them with her closest girlfriends, and together we are working to put more steps in our days. We created teams and encourage each other through our linked online page. Although I have never found accountability a great motivator, the comradery is a definite bonus.
The Zip is your bare bones model, unlike the Flex it is not worn on the wrist but clipped to your pocket or bra, and does not calculate stairs taken or sleep patterns. For more on the Fitbit Flex and One, read these two informative CatholicMom.com reviews:
I also added the Weight Watchers, South Beach Diet, and 17 Day Diet apps to my phone. Why all three? I like aspects of each diet as well as each app. Here is my top pick feature of each:
The official Weight Watchers app requires membership which makes sense, though many of those leaving reviews did not agree with that. I did find WWDiary from canofsleep.com. A free (yeah) no strings attached Weight Watchers based calorie log and counting app.
South Beach offers helpful menu and shopping tips each day.
The 17 Day Diet ($2.99) gives the user the general diet guidelines and principals eliminating having to unearth the book on your shelf, and refresh your memory at the start of each cycle.
Great companions on the healthy living journey, if only just having all these mechanisms in place translated into instant weight loss success (she says with a wry grin).
Read more of our Tech Talk columns.
Copyright 2014 Allison Gingras
About the Author