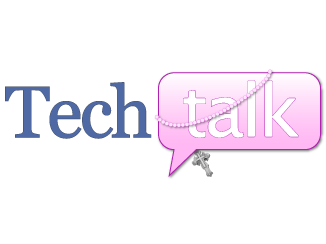 I keep a list of amazing people in my head. They're people who inspire me, who make me strive to be holier, who let me know just how much God must love me to put them in my life.
One of the people on that list is Jeannie Ewing, who I met through my work here at CatholicMom.com. Jeannie's a columnist here, but she's also a blogger and freelance writer. But before she's any of those things, Jeannie is a wife and mom.
And what a wife and mom! Jeannie's two daughters (whose progress I follow on Facebook with a smile) are both special needs, and her youngest, Sarah, has Apert Syndrome. I hadn't heard of Apert Syndrome before I got to know Jeannie, but now I'm so very blessed to have this girl who shares my name in my life. No, I've never met her. Maybe I never will.
But that's the difference moms like Jeannie make in the world. They share openly their struggles, their joys, their lives, and they touch those of us who may never even think to get beyond the chaos of our own four walls.
Jeannie was kind enough to agree to my blogger interview and share the story behind her blog, Love Alone Creates.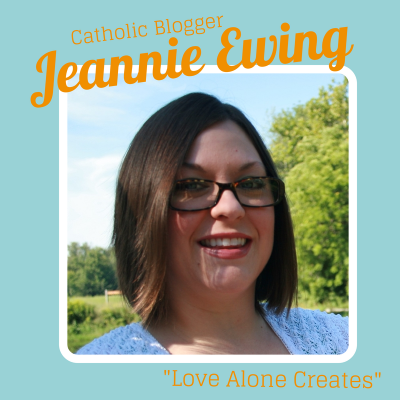 Tell us about your blog in five words or less.
Inspired by St. Maximilian Kolbe
Why did you start blogging?
After our infant daughter, Sarah, was born nearly a year ago, so many people kept asking me ad nauseum about her progress, her rare disorder, etc. I got weary of this quickly, and I toyed around with the idea of starting a blog. I'm not typically one to jump into things impulsively, so I took my time praying about it and felt called more and more strongly to do this. I felt it would be a perfect way to keep family and friends informed of Sarah and her medical journey, plus to share some of the more amazing, extraordinary and - yes, even miraculous - events pertaining to her little life.
Why do you keep blogging? What's your inspiration to continue?
While our blog still contains information about our journey with Sarah, it also includes other musings of motherhood that aren't always relevant to Sarah's Apert Syndrome. My main inspiration to continue stems from many people - some whom are strangers - who have said they were inspired by something I wrote or they read something on our blog on a day when they really needed to hear that particular message. I feel the Holy Spirit has given me a gift - from a young age - to write, and I now feel increasingly called to share that gift with others.
When you think of the New Evangelization as a Catholic blogger, what excites you? What makes you want to continue?
I know our blog has become part of the New Evangelization because of the many people who have been inspired, encouraged and touched by our family and our story of faith. I personally believe that authenticity is so important, and so I don't sugarcoat any subjective experiences. I just try to be real, to tell it how it is, because I have found that is what reaches people's hearts the most - to find an iota of relevancy in their own struggles and to see there is hope even in the darkness.
What's the most rewarding aspect of your blogging?
The total strangers who email me to say thank you or to share their own life experiences and struggles with us. I often pray for them and find there is a unique relationship that can be formed (spiritually speaking).
In your spare time, what are we likely to find you doing?
Home preservation/canning, making homemade toiletries, reading, scrap booking or making cards and birthday party invitations. This is when I'm not taking care of a 3-year-old and infant!
Want more Catholic Blogger interviews? Here you go.
Read more of our Tech Talk columns.
Copyright 2014 Sarah Reinhard
About the Author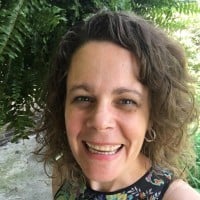 When she's not chasing kids, chugging coffee, or juggling work, Sarah Reinhard's usually trying to stay up read just one…more…chapter. She writes and works in the midst of rural farm life with little ones underfoot. She is part of the team for the award-winning Catholic Mom's Prayer Companion, as well as the author of a number of books. You can join her for a weekday take on Catholic life by subscribing to Three Shots and follow her writing at Snoring Scholar.