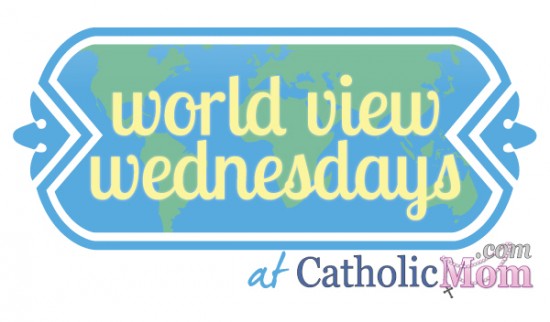 When the prophet Jonah went to Nineveh, the people there were receptive to the Word of God. They repented of their sins and did not suffer the wrath of The Lord. The city of Nineveh and its surrounding area were also among the earliest to embrace the Christian faith, and some traditions say that the Apostle Thomas himself preached in Mesopotamia. For more than 1600 years, Christians have lived in Mosul and the Nineveh plains.
Beginning after the war in Iraq, Christians have had a difficult time continuing to live in their ancient homeland. Radical Islamists have been persecuting them and pushing them out of their villages, often through terrorism — bombing churches, threatening those Christians who have refused to abandon their homeland. As American troops have left the area, the region has become destabilized, and left a weak military force to deal with the rise of ISIS, or the Islamic State. ISIS has declared a caliphate, and has been giving Christians a choice: convert, pay a fine, or die. No amount of money they hand over is enough, though, and Christians are fleeing the area. A USA Today article from July 29 tells us:
"When we left in the middle of the night, we were stripped of everything. Money, wallets, jewelry, ID, passports, watches, everything," Raad Ghanem said. "At the Daesh checkpoint on the way out of the city, my wife was even stripped of her earrings. They took everything of value we had."

"They changed our church into a mosque, ruined historic museums and destroyed a monastery and manuscripts that were 1,000 years old. Iraq is gone. Iraq is finished. We're finished. It's impossible for us to go back," he said.


…


"I want to be a Christian but IS (Islamic State) took us to the mosque and tried to convert us to Islam," said Flora Adwa, a mother of three.


She said the owner of the townhouse had allowed the two families to temporarily stay at the home.


"We gave them all our money, but then they took our car and our house," she explained. "They told us that with the money we gave them we could go anywhere but Mosul. We cannot return. We are finished. What is our future?"
Aside from prayer, what can we do to help them? My friend Harold Koenig has started a venture to raise awareness of the plight of our brethren in the Middle East, as well as to raise funds to assist them. His group has a new webpage called Help Nasara, a name chosen in solidarity with those Christians whose homes were marked by the Arabic letter nun (ن), which stands for "Nazarene," used as a kind of slur against Christians.
Many people — Christians and Muslims alike — have adopted the nun as their own in order to show support to Christians who are facing severe persecution for refusing to deny their faith. Help Nasara will be selling bumper stickers and magnets with the symbol you see here*, and proceeds go to benefit Catholic Near East Welfare Association, a group under the direction of the Holy See that is specially dedicated to helping Christians in the region. CNEWA was established in 1926 by Pope Pius XI, and helps with everything from formation of seminarians to building hospitals to helping farmers to building and supporting Catholic parishes and schools.
I recently interviewed Harold about his project and what he hopes to accomplish:
What inspired you to start this particular venture?
The Holy Spirit?
About 15 years ago, I discovered the power of an unstructured internet campaign to change things. Without any structure or official organization an international and informal group of rabble--rousers persuaded a corporation to abandon an unjust lawsuit.
I was reading about the horrible persecution in Mosul and Syria and it occurred to me to try again. So I cyber-gathered some energetic and motivated friends and made a suggestion. The whole project is still evolving.
How much are the magnets and decals? Is there a way to donate over and above that amount?
Our intention is two-fold, with a wrinkle: Sure, we want to raise money. But we also want to keep the issue in the eye of a public so easily distracted by a multitude of worthy causes and grave problems. We have a website which will provide suggestions of charities and, possibly, be a news gatherer. I think awareness, solidarity and prayer, are probably more important than the small funds we are able to raise.
My current proposal is to work on the honor system. Here's what I mean.
Plan a. Pay $1.20 per sticker or decal, and pledge on your honor to donate $2.30 per item to a charity of your choice among the charities helping the persecuted in the Middle East. The $1.20 should cover the cost per item, plus mailing.
Plan b. Pay $3.50 per item, and WE will donate the $2.30. Right now the CNEWA is our preferred charity.
In either case, we are relying on anyone who buys more stickers than he needs to distribute them in a way which helps raise awareness and funds.

Will there be other merchandise in the future?
That really depends on the response to the decals and magnets. Somebody has already risked more than $600 of personal funds -- it's okay; I LIKE peanut butter -- for the first run of stickers and magnets. T-shirts are fairly expensive to make and to ship. If the first products race out the door, then maybe we can gather a pool of risk takers for more ambitious projects.
What are your goals? Do you have a certain amount you want to raise?
Awareness and prayer are our primary goals. Some of us are fasting Wednesdays and Fridays to spur our own prayers. Then, yes, of course, funds. We have no target, unless "whatever we can get" counts as a target.
What group(s) will benefit from the fundraising?
Since this effort is intentionally NOT "command driven" the charity or charities we support may flow over time. Currently the funds we get will go to the CNEWA. Of course, if the customer pays the lower price and chooses another charity, that's fine with us. We are asking our team members to look into other charities for us to consider.
Our point is that we are aware of our solidarity with the persecuted. We want to spread that awareness and to stir others to acts of prayer and mercy for these people. And we want to raise some money to help them. We are happy to be a small part of a great and worthy effort.
* * *
If you are able, consider dropping by Help Nasara's website and purchasing a magnet or sticker, or simply donate to CNEWA directly. By supporting groups like CNEWA, we can do more than pray; we can get funds to groups that are already in the region and are prepared to assist immediately.
* Note: Magnets and bumper stickers are expected to be available from the printers early next week, and Help Nasara is also planning on keeping a blog to keep updating people about this issue.
About the Author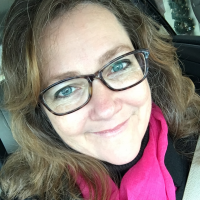 Christine Johnson has been married to Nathan since 1993 and is the mother of two homeschool graduates. She and Nathan live in the Blue Ridge Mountains of Southwest Virginia, where she tries to fit in as a transplanted Yank. She blogs at Domestic Vocation about her life as a wife, mother, and Lay Dominican.