Brace yourselves, my friends, because though I have not been posting my weekly book talk for a few weeks, I have been busy reading, reading, reading. In fact, I read one book specifically because my nine-year-old checked it out of the library and another on my niece's recommendation. We had a week of staycationing, but I didn't get to gorge on books the way I wanted. I think, though, that there's quite a pile here to share...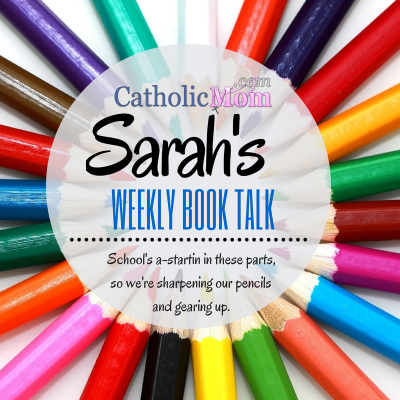 Recent Reads

The Leaves Are Falling, by Lucy Beckett (fiction, Ignatius Press, 2014)
My rating: 5 out of 5 stars
This book is incredible, in part for the storytelling. Is this how people felt when they were reading Dickens or Salinger or Steinbeck or Hemingway for the first time? Beckett is nothing less than masterful, and her characters are robust, breathing off the pages.
This is a tale, not of suspense, but of history. And it's the history of people, of geography, of so much more than the dates I hated memorizing in high school. There's a texture to Beckett's writing that's compelling and memorable.
Highly, highly recommended. I'll be checking out her other books, and in fact, I have A Postcard from the Volcano already on my Kindle...

Spice Up Your Marriage: A 28-Day Adventure, by Hallie Lord (e-book only, Amazon Digital Services, 2014)
My rating: 5 out of 5 stars
What Hallie Lord has done with this book is a service for all of us. I mean, haven't you sort of wondered this yourself? This isn't a book of smut, though, or a kama sutra adventure in soft porn. Nope, Lord has breached the idea of spicing up your marriage tastefully and even with some fun. She's arranged the book so that there are four weeks of fun. Each day's activities have one of three levels based on the level of spice you want.
Truly, a book worth checking out. It won't hurt your marriage and I suspect you'll find the spice might even make you smile.

Breaking Into Joy: Meditations for Living in the Love of Christ, by Anne Costa (Word Among Us Press, expected publication 2014)
My rating: 5 out of 5 stars
Joy can seem like such a trite and simple concept, one we're far too advanced for. But wait a minute, and pick up this book, because Anne Costa has taken joy and made it into a concept that will last you all year long and help you grow closer to God.
This is a treasury of short reflections that will be sure to make you smile even as they make you reflect more deeply on God's gift of joy to you.
I so enjoyed reading it and found myself smiling, nodding, and even examining myself more closely. Costa holds nothing back...which I didn't even know was possible with a topic like joy.
A really great read, one that will make a wonderful gift to your favorite person...or to yourself!

The City of Ember, by Jeannie DuPrau (YA fiction, Yearling, 2004)
My rating: 4 out of 5 stars
My nine-year-old checked this out from the library, and I found myself with no reason not to read it (and her request to read it as a big impetus). I found it rather predictable and a bit lacking, but still enjoyable. The characters are...okay. I didn't particularly like or dislike them, which left me a bit disappointed.
A few years ago, one of my nieces had this as required reading, and part of me can understand why. There are some themes within it that bear discussion. I'm curious what my nine-year-old will have to say about it when she's read it.

Hush, Hush, by Becca Fitzpatrick (YA fiction, Simon & Schuster, 2010)
My rating: 3 out of 5 stars
Two words: highly addictive. However, don't let the fact that I couldn't put it down trick you into thinking that this is in any way a great book, because, by my definitions, it's not. It's fast-moving, and it gets in your brain, and there's just enough romance to be appealing.
And there's the problem within it about angels. And that was my deal-breaker, because though this is fiction, it's also very warped in the premises it uses. Can a human fall in love--meaning romantic love--with an angel? And if so, can anything come of that?
On the one hand, it's an interesting thing to ponder, isn't it? It's fascinating. Feels a little forbidden. Seems a lot exciting.
On the other hand, there are some themes within this that just go against the black-and-white of good and evil. Can a fallen angel be redeemed? The answer, in the real world, is no. Now, granted, we're dealing with fiction here, but...well. I felt like it was a bit too neat and less messy than life.
I categorize this as cotton candy reading. Fun at the time, but if you do too much of it, you'll get a stomachache.
Current Reads

Joyful Witness: How to be an Extraordinary Catholic, by Randy Hain (Servant Books, expected publication November 2014)
I'll tell you this: I didn't expect to be sniffling when reading a Randy Hain book. And yet, in the very first chapter, he got me RIGHTHERE. This book is delightful to read, and different than anything else I've read of Hain's (and I think I've read almost all of his books). There's heart in this book in a way that's refreshing. There's also a lot of useful "here's how you can apply this to your life" stuff at the end of each chapter. So far, a great read.

Chastity Is for Lovers: Single, Happy, and (Still) a Virgin, by Arleen Spenceley (Ave Maria Press, expected release Fall 2014)
I'm only in the introduction, but I'm already wowed. For one thing, Sister Helena Burns's foreword was killer. For another, Spenceley is raw and honest and...something I can't put my finger on. I'm looking forward to diving into this one more!

King of the Golden City: An Allegory for Children, Study Edition, by Mother Mary Loyola and Janet P. McKenzie, OCDS (fiction, Little Way Press, 2004) (For the Catholic Spiritual Direction book club)
I started reading this aloud to my kids in Adoration last week (before you think we're holy, let me assure you, they were driving me nuts and it was an act of pure desperation). And...they really enjoyed it. I'm up to Chapter 17 and I find myself warming to it more and more. This might be a book to consider getting and reading with your kids.
What have YOU been reading lately?
*Are you on Goodreads? I'll see you there!
Curious about what my ratings mean? Here's an explanation of what the stars mean to me.
Be sure to check out our Book Notes archive.
Copyright 2014, Sarah Reinhard
About the Author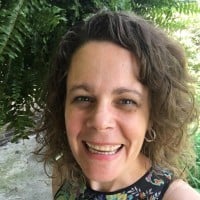 When she's not chasing kids, chugging coffee, or juggling work, Sarah Reinhard's usually trying to stay up read just one…more…chapter. She writes and works in the midst of rural farm life with little ones underfoot. She is part of the team for the award-winning Catholic Mom's Prayer Companion, as well as the author of a number of books. You can join her for a weekday take on Catholic life by subscribing to Three Shots and follow her writing at Snoring Scholar.