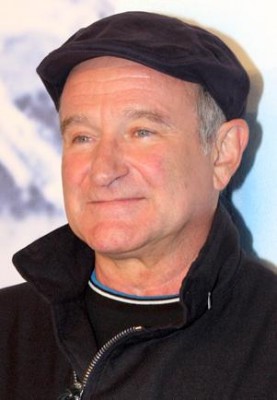 Learning of the suicide of beloved comedian and actor Robin Williams was downright depressing. Williams is not the kind of actor you nod your head sadly about, and then quickly Google his name to remember what you had seen him in. No way. The trouble is actually stopping the overload of episodes, comedy sketches, and movies you so dearly remember from racing through your head all at once. My strange childhood introduction to Williams through reruns of Mork & Mindy remained everlastingly entertaining as I grew to know and love the quirky actor's many roles.
"O Captain! My Captain!" he was called by his students in The Dead Poets Society, in reference to the Walt Whitman poem. The famous movie is known to have popularized the phrase 'Carpe diem,' meaning "seize the day." I remember that movie well, and for me, it forever linked the phrase to the character played by Williams.
Who could actually fit the role of the hopeless romantic, brazen therapist, boldly showing Matt Damon to the door, and then fondly sharing how his deceased wife used to blame her farts on the dog? WHO could, or should I make that would, play the part of a father, cross-dressing as a strict elderly nanny, in order to spend time with his children? From a mental institution to med school, Williams took on the part of the goofy, good-will doc, who even prepares a pool of noodles for a patient, all in the name of bringing humor and joy.
In light of Williams' recent suicide, it is difficult to think back to movies such as Patch Adams, in which Williams' character contemplated his own death and questioned God and the goodness of humanity. Suicide is uncomfortable. It is the despairing of one's own life and of humanity in general, of which we are all a part. Suicide is unnatural. According to natural law, all things love their own being and do all that they can to preserve it. Suicide is a moment in which all hope is lost. A person, who is loved and cherished by God and men; a life of immeasurable value, which brings immeasurable value to others as well, ended.
Author and apologist C.S. Lewis, for whom Williams had a fondness, wrote, "The death of a beloved is an amputation." Those who knew him off-screen, and those of us who just knew him through the smiles and laughter he brought from the other side of the screen, may all feel some degree of the pain of amputation in his death.
The struggles in Robin Williams' personal life were unfortunately all too familiar to those touched by fame. Williams had a long tumultuous struggle with sobriety, was on his third marriage, and battled depression. It was also confessed by his wife Susan that Williams had been diagnosed with Parkinson's disease.
There is a darkness in depression that is consuming, but it CAN get better, and there is a light at the end of that tunnel. It is so important for those struggling with depression to remember that there are many options to unburden the weight of their own depression. Especially in moments when the darkness is crippling, to remember that the darkness is not all that there is. Only the hope of brighter days can carry you through the darkness of moments like that, and for those moments it is imperative to keep hope alive within yourself.
In the end, whatever personal demons that Williams battled eventually became louder than the joy and humor he so eloquently used to counter them. In the film, "World's Greatest Dad," Williams' character states in the wake of his son's death, "If you're that depressed, reach out to someone. And remember: Suicide is a permanent solution to temporary problems." It is truly chilling to watch this clip, being spoken from the mouth of a man, who in the end, chose that permanent solution.
Williams' deceased character in What Dreams May Come is perhaps the most unsettling. His character, Chris, leaves Heaven to rescue his wife Annie from hell, after she has taken her own life. In movies, writing, art, and real life alike, death is a mystery that both fascinates and freaks us out. The belief has widely been held that those who commit suicide write their own one-way-ticket to hell. This is evident in the very movie Williams' starred.
This eternal after-death sentencing by man is no more in our liberty than the giving of life itself. We take comfort in mercy, divine mercy, knowing that it is God's greatest attribute. The responsibility of the person for his own life before his Creator is to our knowledge diminished due to 'psychological disturbances, anguish, grave fear of hardship, suffering.' 'We should not despair of the eternal salvation of persons who have taken their own lives. By ways known to him alone, God can provide the opportunity for salutary repentance.'
We know not why, nor can we ever. But we can pray for him and have hope in his eternal joy.
-------------------------------------------------------------------------------------------------------------------
"The time when there is nothing at all in your soul except a cry for help may be just that time when God can't give it: you are like the drowning man who can't be helped because he clutches and grabs. Perhaps your own reiterated cries deafen you to the voice you hoped to hear."
― C.S. Lewis, A Grief Observed
Copyright 2014, Kimberly Cook
About the Author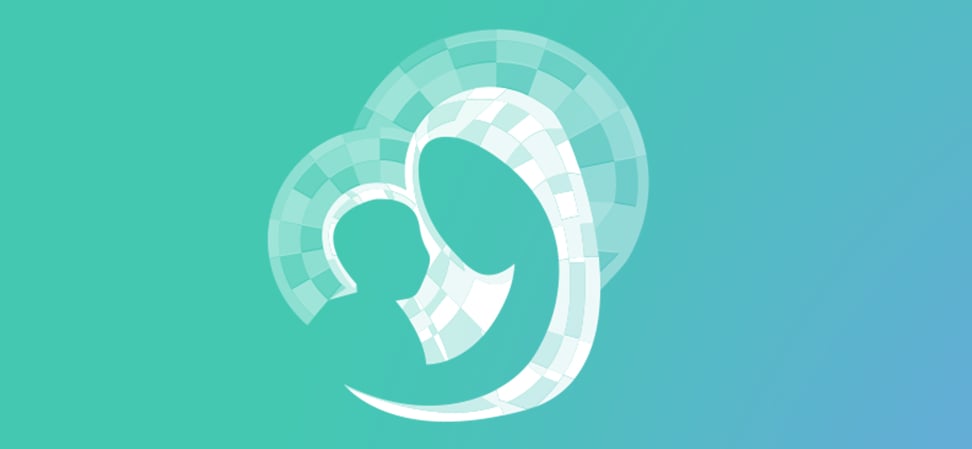 We welcome guest contributors who graciously volunteer their writing for our readers. Please support our guest writers by visiting their sites, purchasing their work, and leaving comments to thank them for sharing their gifts here on CatholicMom.com. To inquire about serving as a guest contributor, contact editor@CatholicMom.com.