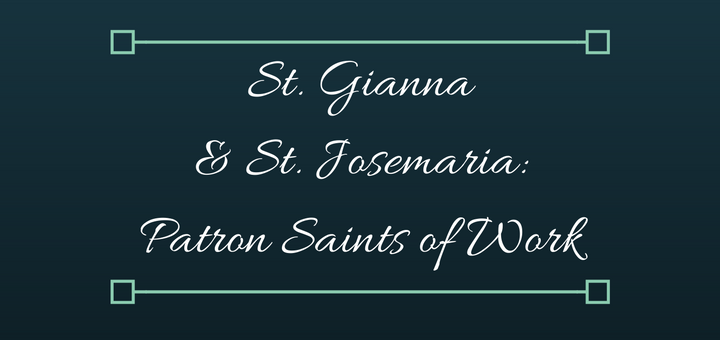 Everyone needs a few more heavenly intercessors. Sure, our guardian angels watch over us, but why not enlist the aid of the saints as well? "All Christians should adopt their own patron saints," it says on the Catholicism channel of About.com. There are patron saints of churches, countries, professions, and even diseases. Over the next nine months, we'll pick some new Patron Saints For Your Marriage. Since September began with a celebration of Labor Day, let's start with two patron saints of work/life balance: St. Gianna Molla and St. Josemaria Escriva.
[Tweet "Who are the patron saints of #worklifebalance? @KareeSantos offers 2 go-to #saints"]
St. Gianna Molla: Wife, Mother, Doctor
As a 20th-century woman, St. Gianna lived through experiences that are familiar to all of us today. She was an educated, professional woman who kept a close eye on family finances and worried when her husband went away on business trips. She enjoyed concerts, skiing, and family vacations. She volunteered her time to help the poor.
She also exemplified the principle of prioritizing well: God first, family second, and work last. Despite being a busy working mom, she took the time to attend Mass and pray the rosary every day.
Gianna was thrilled to be a wife and mother, nicknaming her husband Papa d'oro, or father of gold, and calling her children "my dearest treasures." She never considered her time spent with her children as less important than her time spent in the office. She loved mothering and doctoring equally well. Her attitude toward work could be summed up in her much-quoted saying: "One earns paradise with one's daily task."
Gianna's husband, Pietro, remodeled his parents' house into a clinic for her so that she could work closer to where they lived. She kept her hours short, sometimes limiting her working day to two hours. After their third child was born, Pietro suggested that Gianna give up her medical office. She responded with a chiding look, but then promised "when we have one more child, I will stop my medical work and will be a full-time mother, even though that will be difficult for me."
She never got that chance. Gianna encountered a serious complication during her fourth pregnancy due to the growth of an ovarian cyst. The doctors recommended either to abort the baby, perform a complete hysterectomy (during which the baby would also die), or attempt to remove the cyst surgically. Gianna chose option 3, saying, "I want them to save the baby."
After the surgery, Gianna was able to carry her baby to term. Doctors delivered the baby successfully through a C-section, but Gianna developed an infection and died in the hospital shortly afterward.
Gianna's husband and the daughter she died to save were both present when Gianna was canonized by Pope John Paul II at the Vatican in 2004.
St. Josemaria Escriva: Priest, Founder, Lawyer
St. Josemaria was canonized in 2002, also by Pope St. John Paul II (there's a reason why John Paul was dubbed a "saint-maker"). Born in 1902, St. Josemaria died in 1975 after devoting his life to founding the organization Opus Dei, which means "work of God."
Josemaria was ordained a priest in 1925, just a few short months after his father died. The family was soon plunged into financial difficulties. As the oldest son, Josemaria felt responsible for his family's well-being, but his salary as a priest was minimal.
In 1927, Josemaria began studying law in Madrid so that he could earn enough to support his mother and younger siblings. In the meantime, he continued serving as a priest and laying the groundwork for the foundation of Opus Dei.
A main principle of Opus Dei is the sanctification of ordinary work. Josemaria saw clearly that all work was noble. "It is time for us Christians to shout from the rooftops that work is a gift from God and that it makes no sense to classify men differently, according to ther occupation, as if some jobs were nobler than others." ( Christ is passing by, no. 47)
Like St. Gianna, St. Josemaria saw no inherent difference between work inside and outside the home. All work is a form of service to others, of love made manifest, of prayer in action, he believed. In a quirky and evocative word portrait, Josemaria revealed that it's possible to attain sanctity by peeling potatoes!
In other words, intention is everything. Saints from Josemaria to Gianna to the recently canonized Mother Teresa have all expressed the same idea in slightly different wording. As we explain in our book The Four Keys to Everlasting Love, "the value of our work can be measured by the love and care we put into it. Even the smallest, most mundane task can be a kind of offering to God."
St. Gianna and St. Josemaria, pray for us, that we may learn to love our daily work.
Copyright 2016 Karee Santos
About the Author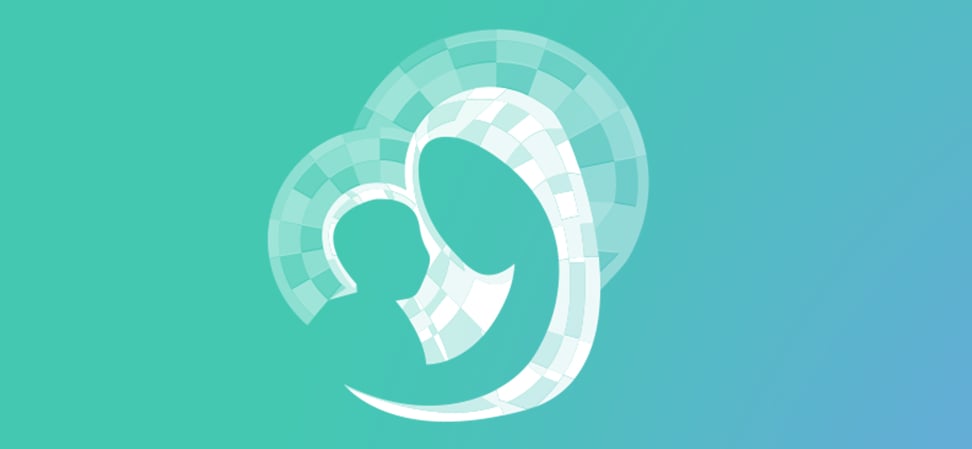 We welcome guest contributors who graciously volunteer their writing for our readers. Please support our guest writers by visiting their sites, purchasing their work, and leaving comments to thank them for sharing their gifts here on CatholicMom.com. To inquire about serving as a guest contributor, contact editor@CatholicMom.com.