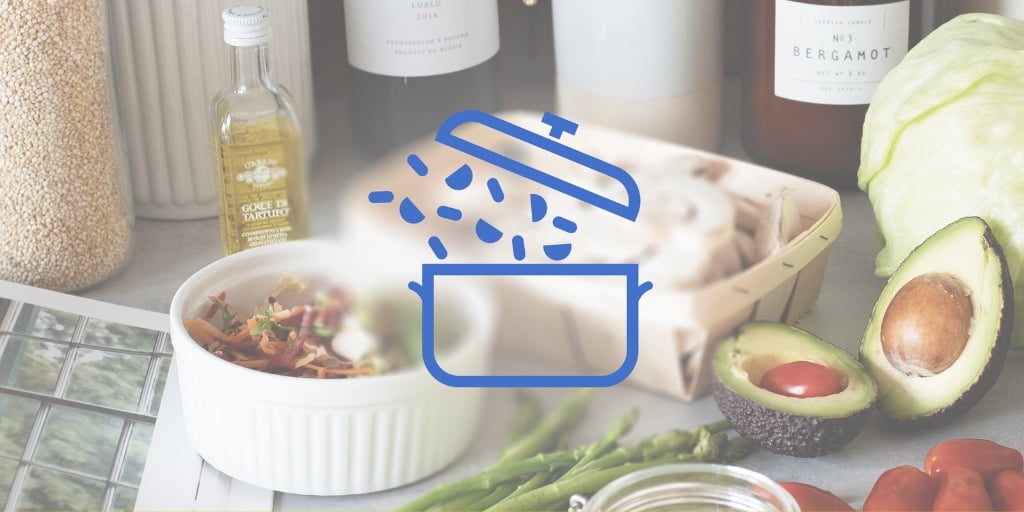 This meatless twist on comfort food is a delicious lunch or dinner! Try it with your favorite fresh vegetables.
Quinoa Stuffed Peppers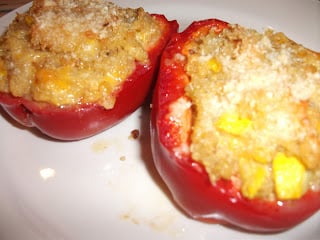 1 cup quinoa
2 cups water
1 small onion
3 cloves garlic
3 small yellow squash or 1 zucchini or cup of broccoli florets (optional, use what you have on hand)
2 cups shredded cheese (cheddar, monterey jack, mozzarella)
salt, pepper, cumin to taste
4 peppers, sliced in half and seeded
grated Parmesan cheese
Cook quinoa: rinse first, add to a pot with water; bring to a boil, cover and simmer until all the water is absorbed, about 15 minutes
While that is cooking, dice onion, mince garlic and cook in a pan with some olive oil; add optional veggies and cook until soft but not mushy.
Mix veggies with quinoa; add cheese and spices (you can add different spices according to your taste)
Place cut peppers in lightly greased baking dish; fill with quinoa mixture and top with grated parmesan cheese.
Bake in 350 oven until peppers are tender. About 20 minutes unless you like the peppers softer, then bake them longer.
FYI: I actually made 2 peppers' worth, used half the mixture with 1 cup of cheese and had quinoa as a salad for lunch.
Copyright 2014 Deanna Bartalini
About the Author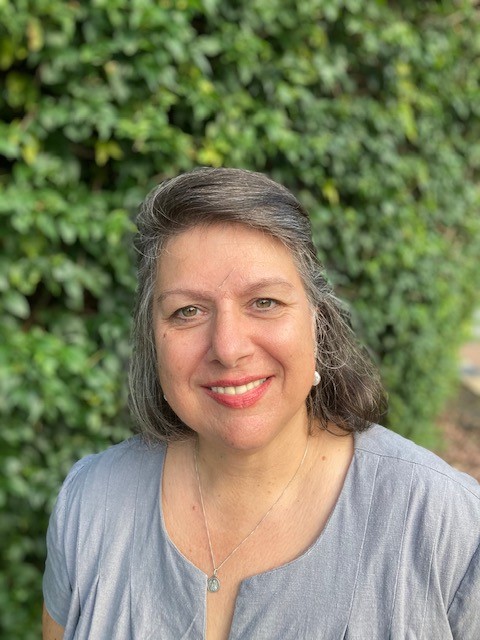 Deanna G. Bartalini, M.Ed.; M.P.A., is a certified spiritual director, writer, speaker and content creator. She is the founder of the LiveNotLukewarm.com online community, a place to inform, engage and inspire your Catholic faith through live, interactive faith studies. Her weekly Not Lukewarm Podcast gives you tips and tools to live out your faith in your daily life.