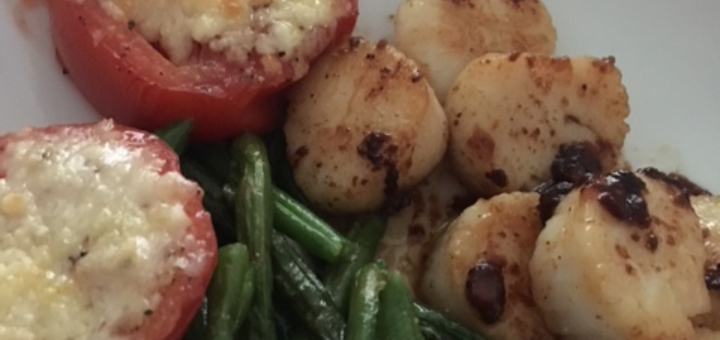 Why almost seared? Because I lack the patience to do all the right things to actually sear them. But I will give you full instructions to sear away! You'll need a frying or sauté pan large enough to hold a dozen scallops or so, without crowding them.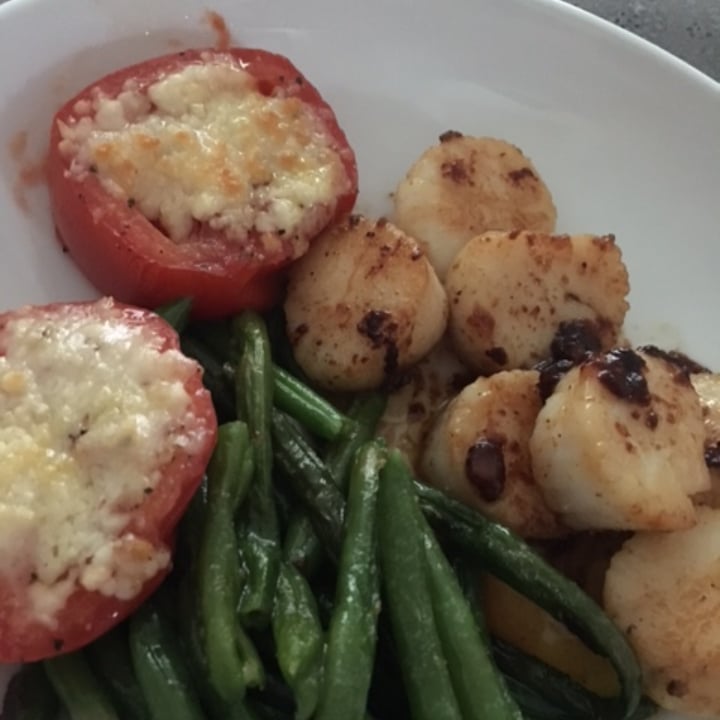 Almost-Seared Scallops
Ingredients:
Sea scallops, which are larger than bay scallops, however many you want a person; this recipe will be for 12 scallops Olive oil/coconut oil
Butter
Old Bay seasoning
Salt/pepper to taste
Lemon juice
Directions:
The key to searing is dry food and hot fat, says my chef son. Pat dry the scallops. Dry scallops are the key to searing. Let them air dry a bit, too. Heat pan, then add olive oil to coat pan, adding Old Bay seasoning to cover the oil. When oil is hot, place the dry scallops in the pan, starting at 12:00 and go around. They should sizzle.
When the color on the sides changes to white halfway up the scallop, turn it over, beginning with the first one you placed in the pan. When the scallops are cooked through, remove from pan. Add 1 tablespoon of lemon juice and de-glaze the pan (you can add more if you like lemon). Add 1 tablespoon of butter, when it's melted spoon some sauce over the scallops.
I served mine with parmesan roasted tomatoes and green beans.
---
Copyright 2018 Deanna Bartalini
About the Author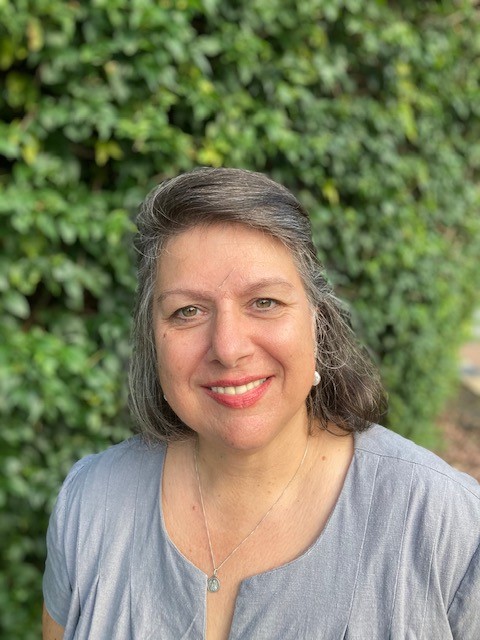 Deanna G. Bartalini, M.Ed.; M.P.A., is a certified spiritual director, writer, speaker and content creator. She is the founder of the LiveNotLukewarm.com online community, a place to inform, engage and inspire your Catholic faith through live, interactive faith studies. Her weekly Not Lukewarm Podcast gives you tips and tools to live out your faith in your daily life.