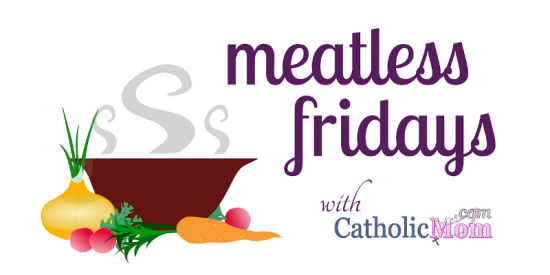 Every month or so, one of my circle of friends hosts a "What A Crock" get-together, where we sign up to bring ingredients, prepare them together, divvy them up between our slow cookers, and we leave with dinner ready to go. The last time I hosted "What A Crock," we made a coconut curry chicken which was PHENOMENAL... and made me think, "Hmm, this is calling for some shrimp!"
Coconut Curry Shrimp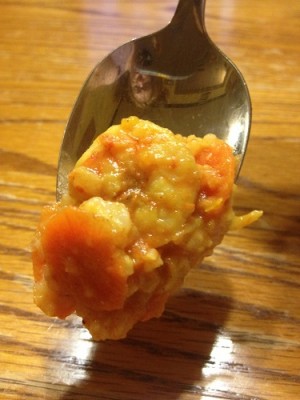 5-6 large carrots, peeled & sliced
1 medium onion, roughly chopped
2 bell peppers, any color, roughly chopped
1 16.5 oz can light coconut milk
1 6 oz can tomato paste
1 T curry powder
1 tsp ground ginger
2 tsp garam masala (feel free to make your own garam masala if there's no Indian grocery near you)
Salt & pepper to taste
1 lb. raw shrimp of your favorite size, peeled & deveined
Place sliced carrots in the bottom of your slow cooker. Place all remaining ingredients except shrimp in a food processor and chop to process until smooth. Pour over carrot slices. Cook in your slow cooker on high 2-3 hours or low 3-4 hours. In last hour of cooking, add shrimp to slow cooker and stir until they're all covered in sauce. Serve with rice.
Next time, I might make this with cauliflower rice for the extra vegetable matter. Yum-tastic!
Copyright 2014 Erin McCole-Cupp
About the Author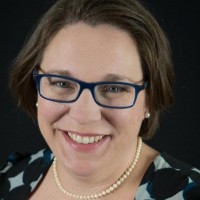 Erin McCole Cupp is a wife, mother, and lay Dominican who lives with her family of vertebrates somewhere out in the middle of Nowhere, Pennsylvania. She's working with Our Sunday Visitor on a book about parenting spirituality for survivors of family abuse and dysfunction. Find out more about her novels and other projects at ErinMcColeCupp.com.