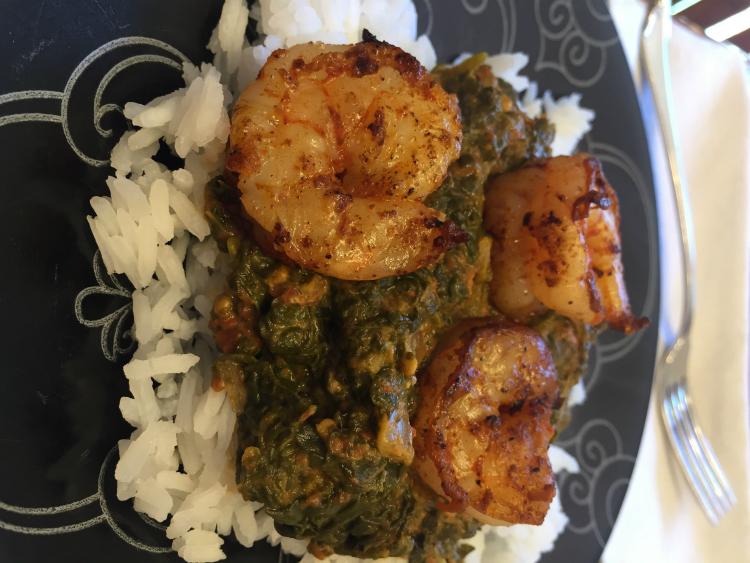 Erin McCole Cupp offers a recipe for a versatile spinach curry. Try it with shrimp for your Meatless Friday dinner, or chicken on any night of the week!
Here is a mild but flavorful way to use spinach or any greens. For Friday, top with pan-seared shrimp. Switch out the shrimp for chicken medallions for a weeknight meal.
Simple Saag (Spinach Curry)
1-lb bag frozen spinach
2 T oil (I use half olive oil, half corn oil)
1 medium onion, diced
1 tsp salt
2 cloves garlic, minced fine
1 T freshly ground ginger
2 tsp cumin
1 28-oz can of plain diced tomatoes, drained (I used a quart of home-canned)
1 T lemon juice
1 to 4 T heavy cream, half-and-half, or plain yogurt
Steam spinach according to package directions and drain well. In a separate stock pot, heat oil over medium and cook onions with salt until softened and translucent. Add garlic, ginger, and cumin, and heat over medium until fragrant, about 2-3 minutes. Add tomatoes and cooked and drained spinach, stirring well. Place lid over stock pot and cook over medium 6-8 minutes, stirring occasionally, reducing heat to medium-low if any scorching occurs. Stir in lemon juice and replace lid, heating for another 2-3 minutes. Using a stick blender or working in small batches in a regular blender, blend mixture until smooth. Stir in cream or cream substitute to taste. Serve with rice.
What's cooking? Find all our Meatless Friday featured recipes here.
---
Copyright 2016 Erin McCole Cupp
About the Author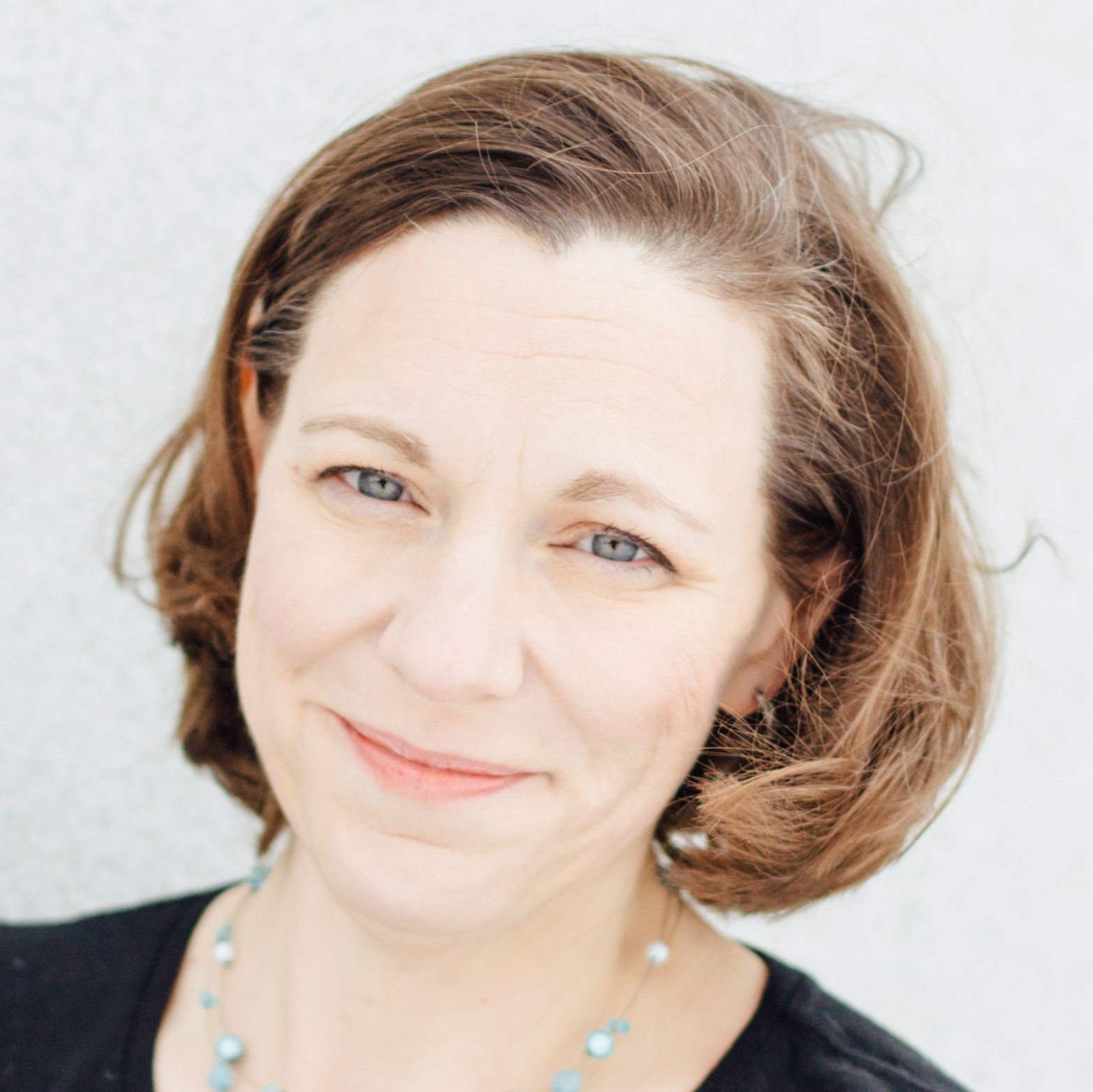 Erin McCole Cupp is the author of All Things New: Breaking the Cycle and Raising a Joyful Family from Our Sunday Visitor. Get to know her and take the quiz to find your rut-busting Beatitude at her website at ErinMcColeCupp.com.