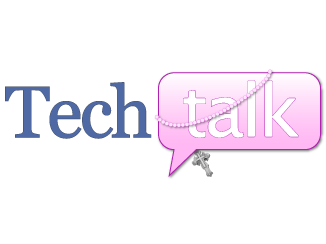 Think "novena," and for most people, marking your calendar for the next 9 days would come to mind...
In some instances, waiting through nine days of prayers just won't do. Sometimes the need is so great, it requires another option.
Blessed Mother Teresa of Calcutta offers the quickest novena I have ever encountered - simply recite the Memorare 9 times:
Remember, O most gracious Virgin Mary, that never was it known that anyone who fled to thy protection, implored thy help, or sought thine intercession was left unaided.

Inspired by this confidence, I fly unto thee, O Virgin of virgins, my mother; to thee do I come, before thee I stand, sinful and sorrowful. O Mother of the Word Incarnate, despise not my petitions, but in thy mercy hear and answer me.

Amen.
My second "go-to" for urgent prayer requests is the 9-hour Infant of Prague . Introduced to this prayer years ago by a friend, that now tattered prayer card is safely tucked into my keepsake box. Replaced by the Infant Jesus of Prague Novena Android App, which I use in conjunction with the alarm function on my phone.
First the App: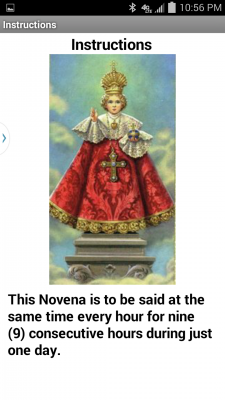 The traditional words to the prayer are on one screen, you simply scroll down to read and pray! The prayer is so powerful, you truly need nothing else.
Next, to help me not miss praying the novena at the same time (**as an aside - while I do try to pray at the exact time every hour, I can attest that I have on occasion only managed to pray at some point during each hour - and still be blessed through this novena), I use the clock/alarm feature on my phone. You can either set up all 9 hours at once, or my typical modus operandi change to the next hour as soon as the alarm chimes and before I read the prayer.
I pray this simple little app providing a very powerful novena brings you many blessings!
Read more of our Tech Talk columns.
Copyright 2014 Allison Gingras
About the Author