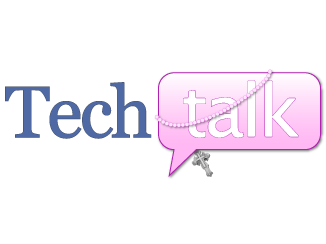 Prayer is a power gift. Perhaps you have not thought prayer in terms of gift.
The interesting thing about gifts -- they need to be:
Received,
Opened, and
Used.
In putting it to use the receiver can truly express gratitude for the gift. If we are presented with a new book, dress or game, and put it in a drawer never to be touched again, couldn't we be considered ungracious? The irony is the only one missing out from not using the gift is the recipient. Even Great Aunt Hilda's itchy multi-color sweater can be put to some use with a little imagination; and should we not want to try to figure out how to do that, after all Great Aunt Hilda put into getting it for us?
Every good thing given and every perfect gift is from above. James 1:17
If it is important to be attentive to sweet Auntie Hilda, how much more should my response be then to every good gift God offers such as faith, grace, and of course, prayer?
While there are many ways to utilize the gift of prayer, I want to share one of my newest, and quite honestly favorites. As the internet and social media infiltrated more and more of my life, it seemed a very natural progression to combine what I was reading with prayer. So I did, and dubbed it, 'Pray Your Newsfeed'. This term refers to the act of praying for all the news, announcements and random information we come in across while perusing different social media and online news outlets.
To help me keep track of things I want to follow up on, make part of my ongoing prayers, or share with others, I created a Pinterest Board (my go to file cabinet) aptly named: Pray Your Newsfeed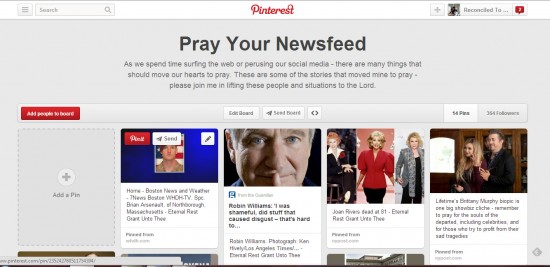 What I typically pray about while online:
For current affairs and anyone affected

For anything posted that causes concern or dismay

Be careful not fall into judgement. Instead simply offer up a prayer.

Please note: This is an area we probably want to avoid pinning.

For those who are sick or have passed away
Don't forget …prayer can be THANKSGIVING and Praise too!
Happily there are plenty of opportunities for that on Social Media as well!
The 'comment' feature on Pinterest is an important element of sharing prayer requests that should not to be overlooked. Including a comment allows you to personalize the pin, be specific in your prayer request or intention, and avoid sharing another person's "thought-bubble" already attached to a pin - that may not be in line with your thoughts.
Read more of our Tech Talk columns.
Copyright 2014 Allison Gingras
About the Author