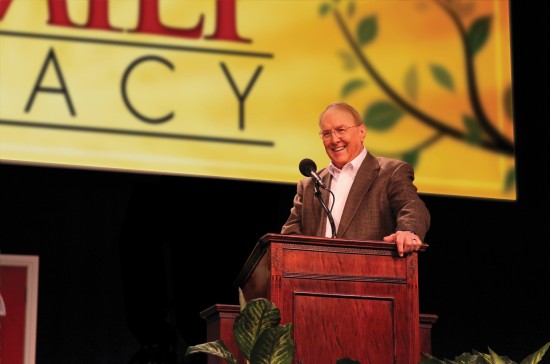 Editor's note: The following press release is being offered for informational purposes. CatholicMom.com has not prescreened this product and makes no recommendations on it. Lisa
DR. JAMES DOBSON'S 'BUILDING A FAMILY LEGACY'
WHAT LASTING DIFFERENCE CAN A PARENT MAKE?
New DVD Series From America's Family Advocate
Is the Best Advice in Generations
COLORADO SPRINGS – May 12, 2014 – Since the release of his first book, Dare to Discipline, in 1970, Dr. James Dobson, America's best-loved family expert, gently yet convincingly overhauled the way a generation raised kids. Now, in a new DVD series, BUILDING A FAMILY LEGACY, today's parents again have the essentials to build lasting love, raise strong children and create an enduring legacy.
"Unchanging biblical principles change who we are, and we can pass that to our children, grandchildren and beyond," Dr. Dobson says. "BUILDING A FAMILY LEGACY can help every generation be all a family can be."
Building on highlights from his historic first film series, BUILDING A FAMILY LEGACY adds new footage from Dobson's lifetime of experience and learning. Eight DVDs—supported by books and study guides—bring rare intergenerational advice from Dr. Dobson; his wife, Shirley; daughter, Danae; and son, Ryan:
Your Legacy
Bringing up Boys
Bringing up Girls
Love For A Lifetime
The Strong-Willed Child
Dare To Discipline
Straight Talk To Men
Wanting To Believe with Ryan Dobson
Plus bonus features
Behind the BUILDING A FAMILY LEGACY story is a family legacy story. More than a century ago, a chain of events dramatized in YOUR LEGACY, followed Dr. Dobson's great-grandfather's conviction to consistently plead with God for a strong Christian faith to be born in every member of his family for the next four generations.
In the late 1970s as his speaking and travel schedule exploded across the country, Dr. Dobson was left with too little time for his own family. The solution: Record his lectures on seven films. The title: Focus on the Family. The surprise: The series hit a nerve worldwide. Audience numbers—mostly in church showings (pre-DVD!)—soared past 80 million. Dare to Discipline and The Strong-Willed Child became household items.

Flash forward to a few years ago as Ryan Dobson, now a parent, finds the old films on DVD. "The first thing I did was laugh at my dad's glasses and clothes, but I realized quickly how valuable and timeless this information was," Ryan said. "I picked up the phone and said, 'Dad, my friends and I need this!'"
Why not reprise? Why not take the best of Dobson speaking when he had young children . . . and add contemporary Dobson wisdom as he caps a remarkable career in Christian family counseling. In eight separate presentations, film crews captured the magic. The result is must-have on then-and-now parenting insight.
In BRINGING UP GIRLS, for example, grown-up Danae Dobson, the original "strong-willed child," looks back with the father who raised her.
"For anyone in the midst of raising a girl, here are important steps to building a woman of strength and character," Danae said.
Produced and directed by David Nixon, BUILDING A FAMILY LEGACY is available on DVD in October at leading Christian retailers and online. A simulcast, also available worldwide in churches across America, from October 1-5, introduces the series to a million people. New books, study guides and re-releases of many of Dr. Dobson's classic titles support this milestone work in his legendary ministry.
"I'm at a place where I could have just retired," Dr. Dobson said. "But God told me the job's not finished."
That "job," is BUILDING A FAMILY LEGACY.
Author of more than 40 books, Dr. Dobson currently heads Dr. James Dobson's Family Talk, a ministry and radio program. For 14 years, he was an associate clinical professor of pediatrics at the University of Southern California School of Medicine and was on the attending staff of Children's Hospital of Los Angeles for 17 years. He earned his doctorate in child development from USC. He founded and is chair emeritus of Focus on the Family.
About the Author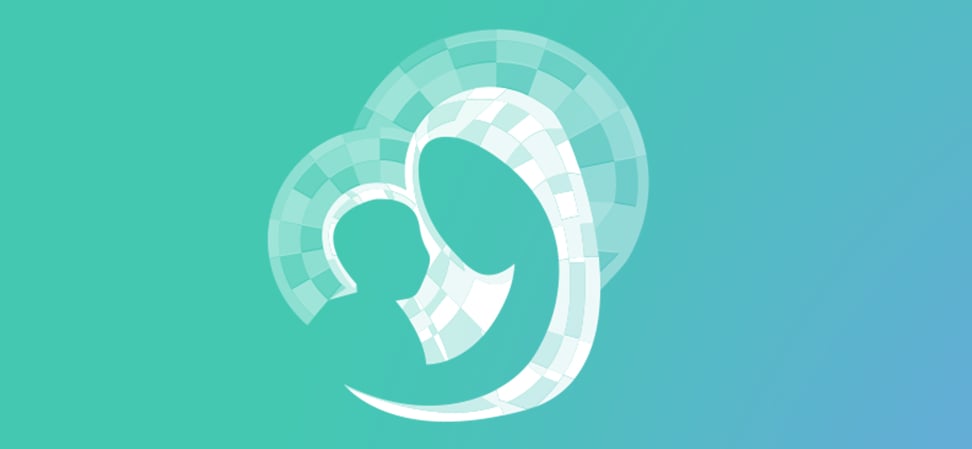 We welcome guest contributors who graciously volunteer their writing for our readers. Please support our guest writers by visiting their sites, purchasing their work, and leaving comments to thank them for sharing their gifts here on CatholicMom.com. To inquire about serving as a guest contributor, contact editor@CatholicMom.com.