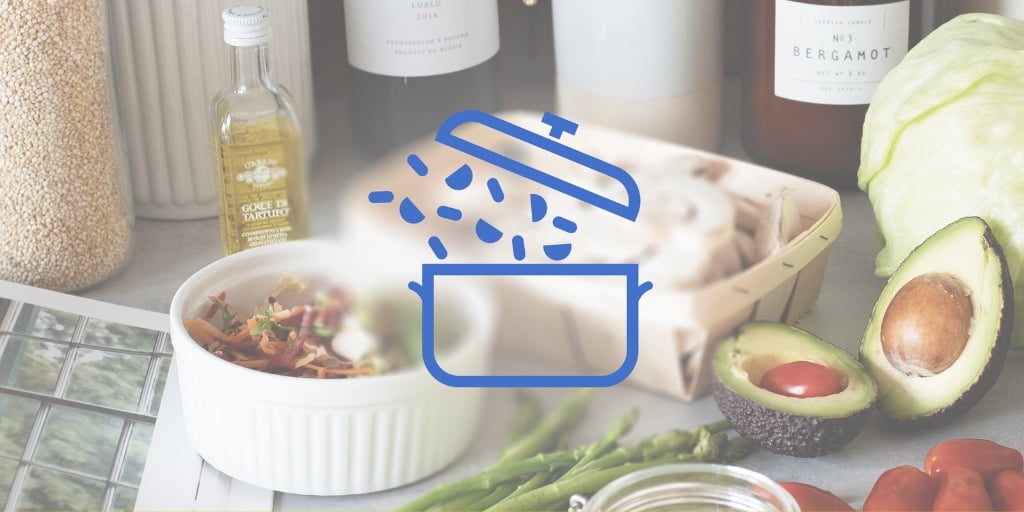 Don't be misled by the name of this recipe. "TNT" does not indicate that this is a spicy dish. It actually stands for "Totally Not Thai," since this recipe began as a Pad Thai recipe, but I substituted this and then that, and pretty soon it wasn't a Thai dish anymore. You can still eat it with chopsticks if you want!
TNT Shrimp Fettuccine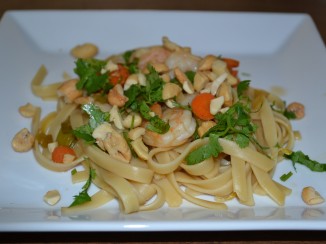 Makes 4 servings
3/4 pound shrimp, peeled, deveined, tail off (I use medium shrimp but you can use any size)
1 TBL olive oil
3 TBL soy sauce
1/4 cup lime juice
2 TBL brown sugar
1 TBL fish sauce (find it in the Asian section of your supermarket)
1/4 tsp crushed red pepper (or to taste)
8 ounces Fettuccine pasta
1 cup bean sprouts
1 cup carrots, sliced thin
1 bunch of green onion, chopped
1/2 cup fresh cilantro, chopped
1/2 cup chopped nuts (cashews or dry-roasted peanuts) or roasted chick peas
Cook pasta according to package directions until it is al dente. Drain.
Meanwhile, heat olive oil in large skillet or wok and cook shrimp until done. Remove to plate.
Combine soy sauce, lime juice, brown sugar, fish sauce and crushed red pepper. Set aside.
Stir-fry bean sprouts and carrots in the skillet for 2 minutes. Add cooked pasta and sauce and toss to combine. Sprinkle green onions, cilantro and chopped nuts over the top of the dish and serve immediately.
Copyright 2014 Barb Szyszkiewicz
About the Author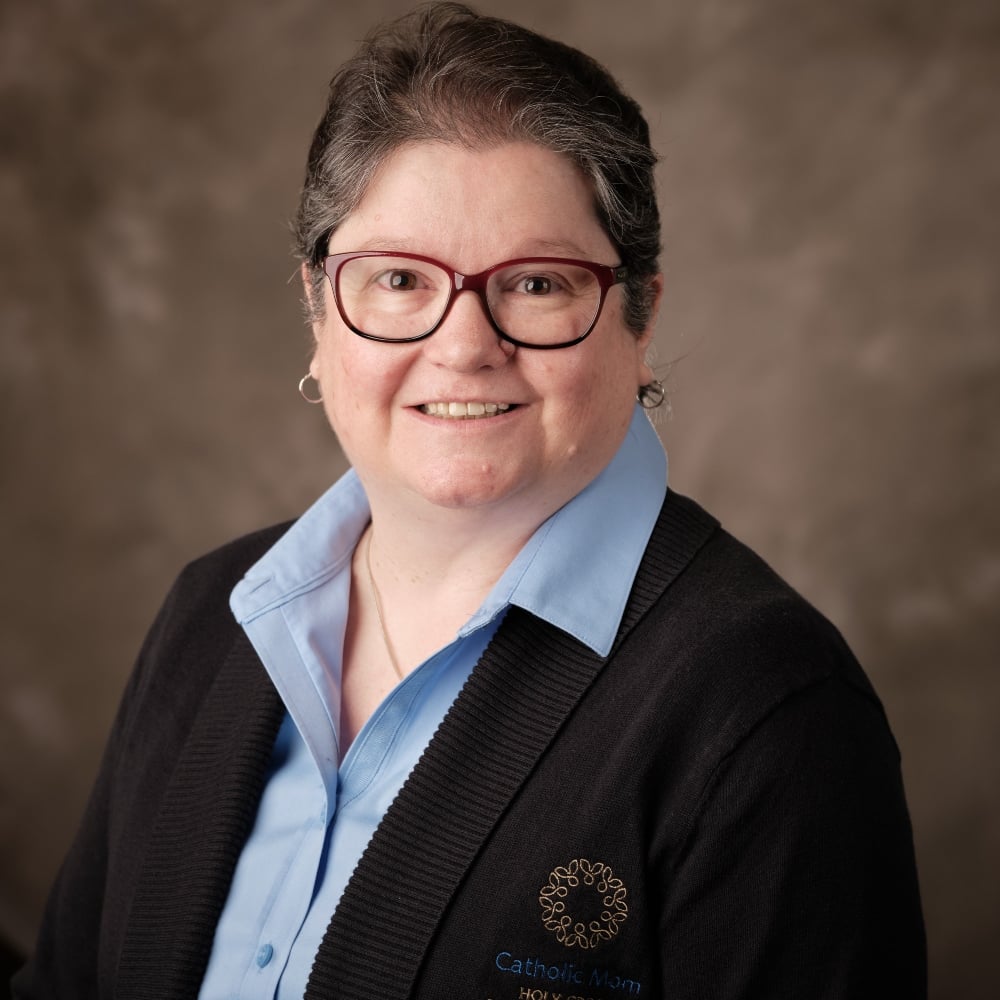 Barb Szyszkiewicz is a wife, mom of 3 young adults, and a Secular Franciscan. She is editor at CatholicMom.com. Barb enjoys writing, cooking, and reading, and is a music minister at her parish and an avid Notre Dame football and basketball fan. Find her blog at FranciscanMom and her family's favorite recipes with nutrition information for diabetics at Cook and Count. Her booklet, The Handy Little Guide to Prayer, is available now from Our Sunday Visitor.