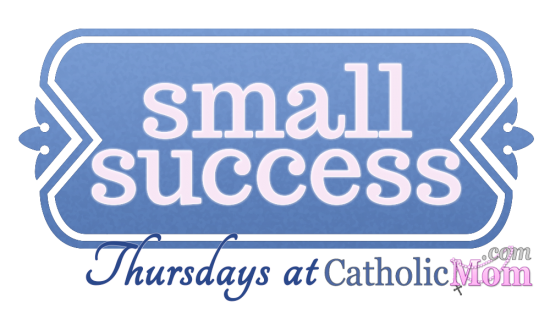 A few years ago, I felt the push from God to say the Rosary. I can't say I felt pleased. "God. Do you see my life here? It's too busy, that's too much, it's too long." My litany of excuses was longer than an actual rosary. Then a funny thing happened. Life. I wrote about it in "Raining Rosaries."
But in recent weeks, as we've started new schools I've found myself falling away from that daily prayer. It's been hard to finish and harder to start. I'd also felt the new push, to go to adoration. God was courting me to return.
Back at the beginning of the year I first felt this push, and I once again (Jonah-like) put it off. I told God that if He wanted this of me, He was going to have to arrange it. Over the course of the first two months of the year, God did. I found myself at two meetings which gave me the opportunity for adoration, and at two other pick-up times where I could go and let myself be steeped in His presence.
Even with those little miracles, I did not will to go the next step, to make time myself for Him. But I'd peek in when I passed the adoration chapel and knew it to be open, I just wouldn't sit. The year got harder and harder. God kept offering me options to come and sit and rest, to take the better portion, but for some reason, I preferred my stress and I stayed away.
September came and because I wasn't praying as often, I knew I needed to do something so I began to consider if I could go to daily Mass once a week. By the end of the month, I'd found a way to make it happen.
Now adoration is held in the room outside of the cry room at the local parish. I popped my head in the first day and said, "Hello Jesus. I love you." And wondered how I would find time for more than that given my life. I did this a few more times but felt dissatisfied. I knew God wanted more and I still wasn't giving. The next week, sitting in the cry room at Mass waiting for our turn to go up to receive the Eucharist with a very talkative three-year-old, I explained to God, "I can't go to adoration with Anna. She's noisy and it will distract from others who are present if I bring her. It will be loud."
After communion, I walked hand-in-hand with my daughter to return to the cry room, but the adoration chapel's door was open. A man holding a shop vac was cleaning out the room, but there were still adorers in the room. The noise was such that I knew this moment God had pulled out all the stops and opened the door for me for right then, as if saying, "I want a noisy church," and I took Anna into the room. "Hello Jesus, thanks for coming down to my level, and letting me see you and visit while the vacuum is going." I said, and started laughing. We stayed until the custodian finished his work.
The moral of the story: tell God your objections but be prepared to see whatever barriers you throw up against growing closer to Him removed with a swiftness that only speaks of being Divine. (And today, my husband helped me get through the rosary).
That's my small success for the week, I look forward to hearing about yours.
[inlinkz_linkup id=454875 mode=1]
Copyright 2014, Sherry Antonetti
About the Author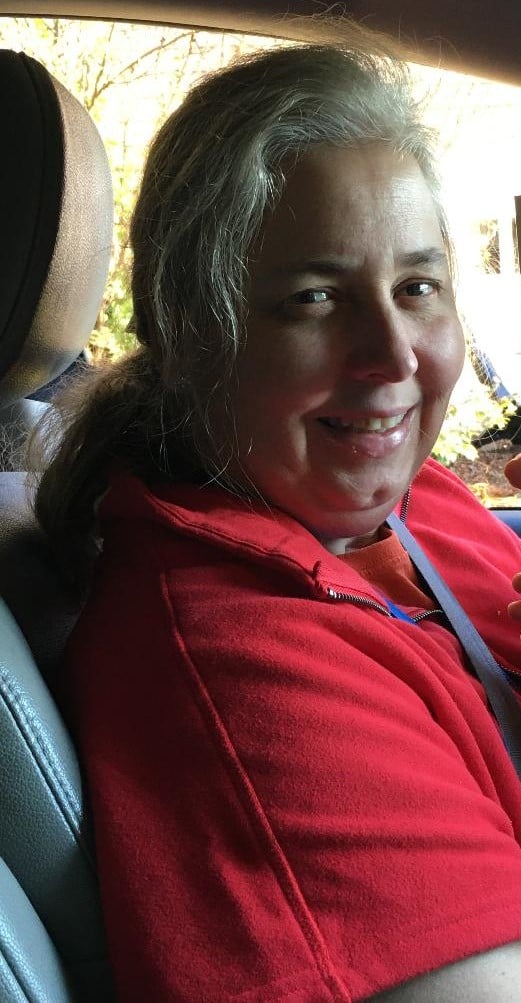 Sherry Antonetti is a Catholic published author, freelance writer and part-time teacher. She lives with her husband and 10 children just outside of Washington, DC, where she's busy editing her upcoming book, A Doctor a Day, to be published by Sophia Institute Press. You can find her other writings linked up at her blog, Chocolate For Your Brain! or on Amazon.