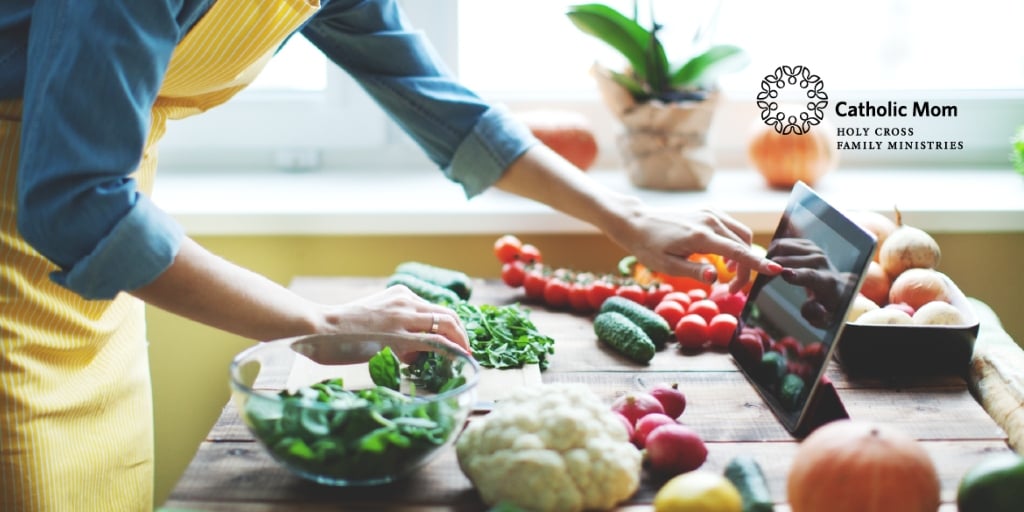 Try a traditional Brazilian dish for your next Meatless Friday meal!
This Brazilian fish stew is unique because of its coconut-milk base! If you like chowder, give this recipe a try.
FISH MOQUECA
Ingredients:
700 g (1 1/2 lb.) dogfish steaks (you can use other fish if you like, such as halibut, salmon or any firm white fish, but it should be cut as steaks, not fillets)
3 medium potatoes, peeled and sliced thin
1 yellow pepper, roughly chopped, no seeds
1 green pepper, roughly chopped, no seeds
1 red pepper, roughly chopped, no seeds
1 medium tomato, roughly chopped
2 medium onions, roughly chopped
1 tablespoon of oregano
1 teacup of olive oil
1 small bottle of coconut milk (300 ml or about 10 oz.)
1 tablespoon of salt
1 lemon
1 tablespoon of thyme
Season the fish with the squeezed lemon, a bit of salt, and the thyme. Set aside. Put half of the olive oil in a pan and fry the onions with the oregano until caramelized. Then add the peppers and the tomato, stir and cook for about 5 minutes. Add the rest of the olive oil, and place the slices of potatoes on the top of the vegetables. Add one glass of water, cover the pan and cook the potatoes until they are soft (about 15-20 minutes). Add the salt, stir and place the fish on top. Add the coconut milk, cover the pan and cook about 10 minutes. Then stir everything together, taste to see if it needs some more salt, and it's ready to serve. We usually eat this with rice.
---
Copyright 2014 Flávia Ghelardi
About the Author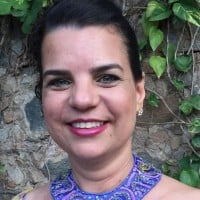 Flávia Ghelardi is the mom of four, a former lawyer already "promoted" to full time mom. Flávia published her first book FORTALECENDO SUA FAMÍLIA and is a member of Schoenstatt´s Apostolic Movement. Flávia loves to speak about motherhood and the important role of women, as desired by God, for our society. She blogs at www.fortalecendosuafamilia.blogspot.com.