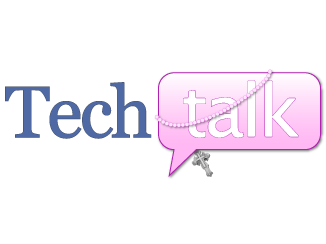 Earlier this year, I had the distinct pleasure of introducing Catholicmom.com readers to a fabulous Catholic radio show and podcast I stumbled across called, The Catholic Playlist.
Since February there have been a few new developments I had to share!
First, I got to meet Jeff Compton in person (or as we say in the social media realm, "in real life") at the Catholic Radio Conference earlier this month. Jeff has to be one of the hardest working men in Catholic ministry I've ever met! He juggles many roles including being a doting husband and father, diaconate formation, AND a full time job.
The Catholic Playlist broadcasts are created in his 'free-time' as a ministry, not a as a job, which was astonishing news to me and increased my drive and desire to be sure every one knows about this unique and FABULOUS Catholic music listening opportunity! [**HINDSIGHT: We should have taken a picture together!]
Second, Jeff added a great feature for listener's between episodes called, "Song of the Week." This feature has not only helped me remember to tune or re-tune in, but also called my attention to maybe a song or artist I missed during my initial enjoyment of the entire show. If you are like me, music is something done in the background of either my driving, working, or housework. Personally, I found this addition to the Catholic Playlist Show website simply brilliant!
Thirdly, and this is HUGE news!! Jeff, truly miraculously squeezed out time from his week to add a second Catholic Playlist - Catholic Playlist Worship. What is Catholic Playlist Worship?
Hear the best and some of the newest sacred and traditional Catholic music available right here on the Catholic Playlist Worship show! We have another unique selection of music that includes some artists we haven't played before.
In Episode #4 playlist you'll find: Marian Grace, The Priests, L'Angelus, Benedictio, a new chant from the Cistercian Monks, and new artists to the show – Friar Alessandro and Jackie Evancho. You have to hear Jackie Evancho, so much VOICE for such a young woman!!
While I am definitely a bigger fan of the original, I have thoroughly enjoyed this new show and being introduced to an even wider variety of Catholic music that is available!
I would love to you know your thoughts and even your suggestions for Catholic artists or songs you enjoy.
Read more of our Tech Talk columns.
Copyright 2014 Allison Gingras
About the Author