Remember the last time you talked to your kids about how much the sacraments mean to you?
Yeah, me neither.
Sacraments are central to our Catholic faith. We believe that we encounter God in a powerful way through the experiences of baptism, Eucharist, confirmation, reconciliation, anointing of the sick, marriage, and holy orders. And we believe that Christ instituted these seven sacraments in order to share grace with us in powerful and particular ways.
But how often do we talk with our children, spouses, friends, or relatives about the impact of the sacraments in our lives?
This week, take a moment to share a story of sacrament with someone close to you. Invite them to share their own stories or to ask questions of curiosity, especially if they're not Catholic.
See what happens when we start talking about God's presence in our lives through the sacraments…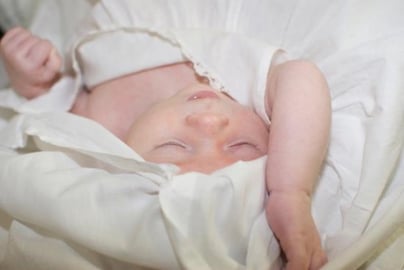 Baptism: Have you ever told your children the story of the day they were baptized?
Share a memory with them about their big day: who was invited, what special garment your child wore, whether they cried as the water was poured over their head, and how you celebrated afterward.
Pull out their baby book to remember the date of their baptism, and celebrate this anniversary with a special dinner and dessert, lighting their baptismal candle at the dinner table. (Click here for a baptism anniversary prayer!) Tell your child why you wanted to have them baptized and what you hoped it would bring to their life.
Eucharist: For many of us, our First Communion is the first sacrament we remember receiving.
Have you ever shared a memory from your First Communion with your family? Were you excited or nervous? How did you feel after you received the Body and Blood of Christ for the first time? What do you think about when you receive the Eucharist at Mass today?
This week after Sunday Mass, ask your kids to share their memories of First Communion. Invite younger children to imagine what they are looking forward to when they are old enough to start receiving communion.
Confirmation: We often see confirmation as the sacrament of Christian maturity.
What was your confirmation day like? Have you ever asked your spouse what they remember about receiving this sacrament? Share a story of confirmation around the dinner table: what confirmation name you picked, why you chose your sponsor, or how it felt to meet the bishop.
Reconciliation: Families have to practice forgiveness and reconciliation every single day. T
he next time you find yourself helping siblings to settle a squabble or seeking forgiveness from your spouse after you lose your temper, think back on the last time you received the sacrament of reconciliation. How did you feel after you made your confession? What words did the priest offer to share peace with you? Share a story about reconciliation, and invite your child or spouse to reflect on their own experiences with this sacrament.
Anointing of the Sick: If you have received this sacrament or witnessed someone else being anointed at their time of illness or death, share the story with your children.
As parents we sometimes wonder how to talk with our children about topics like suffering, illness, death, or heaven. But the sacrament of anointing invites us to approach God's comfort and mercy without fear. The next time you see a bulletin notice about anointing of the sick being offered in your parish, take a moment to explain to your kids how God cares for us always, even in times of sickness and struggle.
Marriage: Pull out your photo albums or wedding video to share with your kids.
Tell them why you chose the Scripture readings or hymns for your special day. Before you go to bed tonight, reminisce with your spouse about your wedding. Odds are good there's a memory from that day you still haven't shared with each other – something about the way you felt before the ceremony, a memorable conversation at the reception, or how you felt when the whole celebration was finally over. Where did you experience God's presence that day? How do you find God in your spouse today?
Holy Orders: Have you ever attended an ordination? Is there a particular priest who played an important role in your life, growing up or in adulthood?
Tell your kids about a priest, deacon, bishop, religious sister or brother who helped shaped your faith. We need to share these positive stories of sacrament now more than ever!
Copyright 2014 Laura Kelly Fanucci
About the Author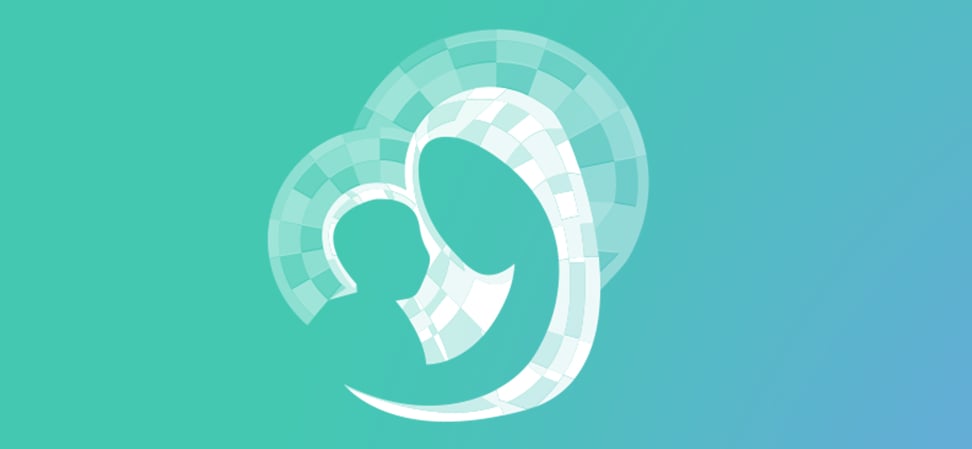 We welcome guest contributors who graciously volunteer their writing for our readers. Please support our guest writers by visiting their sites, purchasing their work, and leaving comments to thank them for sharing their gifts here on CatholicMom.com. To inquire about serving as a guest contributor, contact editor@CatholicMom.com.