Editor's note: Today, we are pleased to share a beautiful excerpt from the new book 5 Minutes with the Saints: More Spiritual Nourishment for Busy Teachers by Lou DelFra C.S.C. and Ann Primus Berends. An overview of the book shows what a great resource this is for anyone responsible for faith formation (including Catholic moms, who carry out this role in our homes!):
Building on the popularity of 5 Minutes with Christ (2011), this unique book of meditations draws on insights and anecdotes from great Catholic saints on the subject of education to encourage and inspire teachers and others on the front lines of Catholic education.

Drawing its inspiration from the great saints and founders of religious orders dedicated to teaching,5 Minutes with the Saints: More Spiritual Nourishment for Busy Teachers offers today's educators the bite-sized moments of spiritual motivation and affirmation they need to continue their challenging and often thankless work. Each reflection features a short excerpt on the spirituality of Catholic education by saints such as Andre Bessette, Ignatius Loyola, and Elizabeth Ann Seton, followed by a personal reflection and a short prayer. Like 5 Minutes with Christ, this book was crafted from the writings of members of the University of Notre Dame's Alliance for Catholic Education (ACE), the most prestigious Catholic educator-training program in America.
Saint André Bessette
Brushes of Grace
It is with the smallest brushes that the artist paints the most exquisitely beautiful pictures.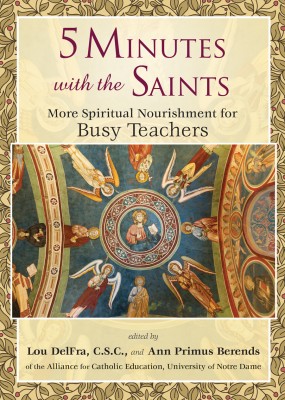 As rector of a women's hall at the University of Notre Dame, I have the opportunity to share life with undergraduate women every day. I pray with them at Mass. I celebrate with them when they pass a test, cry with them when they lose a parent to cancer, and listen as they discern their future. This privilege humbles me daily.
As I listen, I'm especially struck by how often conversion happens in the smallest experiences. God doesn't change these young women through large cri­ses or get their attention with a booming voice. Rather, God uses "small brushes": a class they are taking, a conversation that moves them to explore majors they never knew existed, a week of immersion in the culture of Appalachia.
I think of "Nicole," who was a sophomore my first year as rector. She was pre-med and a leader in almost every club on campus. Her plan was to pursue a high-profile medical profession after graduation, but one small experience led her in a different direction. Nicole went on a service trip to the "hollers" of West Virginia during fall break. After returning to campus she stopped by my room one evening as I was making dinner. While I chopped veggies, she sat at my kitchen table and explained to me that through the week she had realized that she wanted her life to be one of ser­vice. She wanted to be a doctor who made her life about meeting the needs of the poor.
I cherish this memory, which confirms for me that the Lord uses little brushes to create and shade us. While it's easy to focus on the big conversion events of life, my students remind me not to miss the daily routines in which God speaks. In the words of Broth­er André—the man who became a saint through the simple occupation of doorkeeper—I hear a challenge to see and cherish God's transforming presence in the simple things. Today, may we open our doors to these small moments of conversion where God is painting the masterpieces of our lives.
Margaret Morgan
Howard Hall
University of Notre Dame
Notre Dame, Indiana
Order 5 Minutes with the Saints: More Spiritual Nourishment for Busy Teachers and support CatholicMom.com with your purchase
About the Author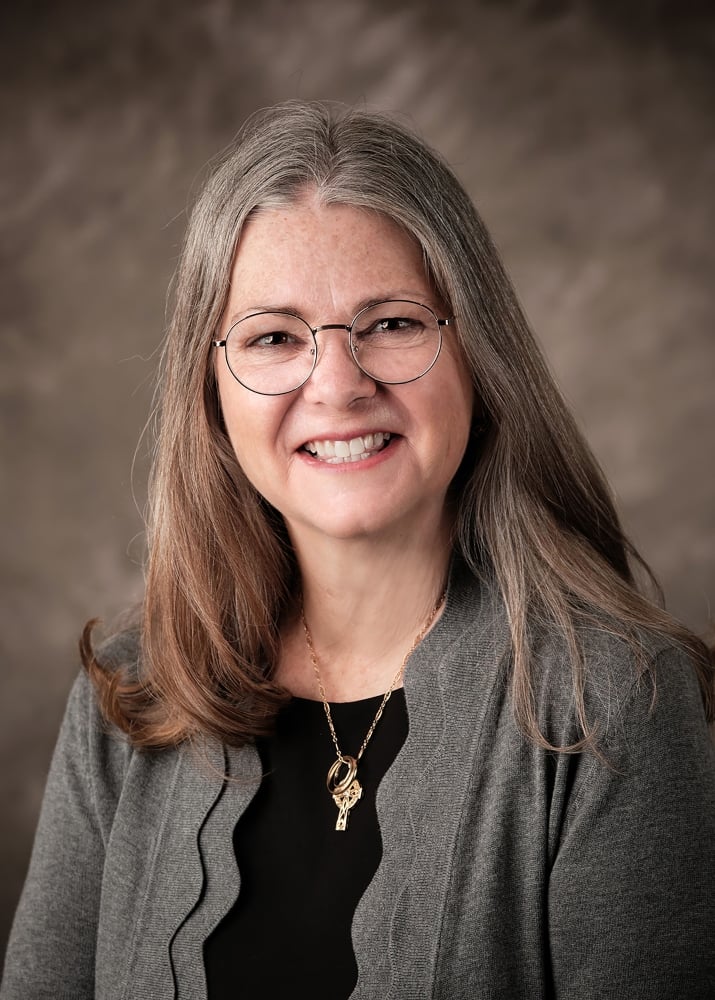 Lisa M. Hendey is the founder of CatholicMom.com, a bestselling author and an international speaker. A frequent radio and television guest, Hendey travels internationally giving workshops on faith, family, and communications. Visit Lisa at LisaHendey.com or on social media @LisaHendey for information on her speaking schedule or to invite her to visit your group, parish, school or organization. Visit Lisa's author page on Amazon.com.