When I have a chance to travel, one of my favorite planning steps is figuring out where and when to attend Sunday Mass. Somewhere in my long, slow adult formation of faith, it went from being a bit of a chore to a pleasure.
Over the years, we have had the pleasure of attending Mass in some beautiful (and some not so beautiful) churches. Some have been historically significant. The oldest Catholic Church in the United States? I'm pretty sure I've been there. I'm just not sure which one it is. According to some it's the Cathedral Basilica of St. Augustine, others say it is the San Miguel Mission in Santa Fe. Either way, I have it covered.
We did a Year of Faith pilgrimage to all the California Missions and were able to attend Mass at many of them. Several years ago, on a trip to Italy, we toured more shrines, basilicas and cathedrals than I can name or remember. We were fortunate to be able to fulfill one Sunday obligation in Saint Peter's Basilica and another in the Duomo in Florence.
Some of the most memorable Masses were in unexpected places. We have attended several Masses at Visitation Parish in Kansas City. It's beautiful location in midtown, hansom architecture and welcoming congregation made it one of our favorite places to attend Mass.
That brings me to Nebraska. We made our first visit to Nebraska to visit our son, Damian, who recently moved to Lincoln.
We knew we wanted to visit the Holy Family Shrine located on Highway 80 about halfway between Lincoln and Omaha. Atop a small hill over looking the prairie and highway, the Shrine is a small, wispy structure of curved wooden beams, glass and stone.
You have to travel a few miles off the freeway to get there. The last mile or so is a gravel road. The final approach to the Shrine is the 100 yards or so up a dirt path from the parking area.
A small stream flows through a bed of limestone from the visitors center, across the courtyard, into the chapel, along the pews collecting in a pool under the sanctuary.
We were anxious to visit the shrine. Family members who have visited were enthusiastic about it. We were not disappointed.
Except for one thing.
This remote and beautiful shrine is just that. A shrine for travelers to stop, contemplate and pray. It is not home to a parish, and they don't have a Sunday Mass schedule. (Although they do have Mass every Saturday morning). They don't host baptisms, funerals or weddings either.
Holy Family Shrine was not where we would fulfill our Sunday obligation.
After a little web searching, Debbie stumbled onto Saint Cecilia's Cathedral in Omaha. We were attracted to the church for several reasons. One, was that it is a large and beautiful cathedral. At the time of its construction, it ranked as one of the largest cathedrals in the United States. Secondly, Saint Cecilia is the patroness of church music. It is home to a dual temperament Pasi organ, only one of four in the world. It is seldom that you get to hear a great pipe organ even in church. To honor its patron saint, the parish prides itself on it's choirs and the emphasis the parish puts on classical and liturgical music.
We pulled up to the cathedral about 5:00 pm that Saturday afternoon, with the idea of touring the church and attending their 5:30 Mass.
We were touring the grounds at the rear of the church, hoping to find their gift shop. A parishioner, pegging us for out of towners, asked us what we were looking for. We told him how much we admired the cathedral and how much we were looking forward to Mass in a few minutes.
"Don't go" he said, "It's a speed Mass. No music, a five minute homily, and out the door before six. Father so and so at Mary Mag's down the road started doing a speed Mass on Saturdays a few years ago, we followed suit because we were loosing attendance to them." We were stunned at his blunt advice. " Go. Come back tomorrow at 11:30. We have the adult choir, the organ, the works. You'll love it."
We drove back to Lincoln and returned to Omaha the next morning for 11:30 Mass. We did not regret it.
We were greeted by an usher before Mass, not with a bulletin, but with a brief guide to the morning's liturgy. This included the day's responses set to music and a list of hymns complete with instructions for the congregation on what verses they were to sing and what verses would be sung by the choir alone.
The processional hymn alone was worth the second trip. O God Beyond All Praising based on the English folk melody found in the Jupiter movement of Holst's The Planets was used. The first two verses featured the congregation, choir and organ. As instructed, the congregation and organ dropped out for the third verse leaving the small choir to sing a cappella. The effect was stunning. We all joined in for the last verse. The Mass itself was nicely sung using music that was modern, but clearly based on traditional chant.
We returned to California the next day, but we are looking forward to our next visit to Nebraska. We are already pondering where to attend Mass when we do.
Do you have a favorite church or parish you have attended in your travels? Share it with us.
Copyright 2014 Kirk Whitney
About the Author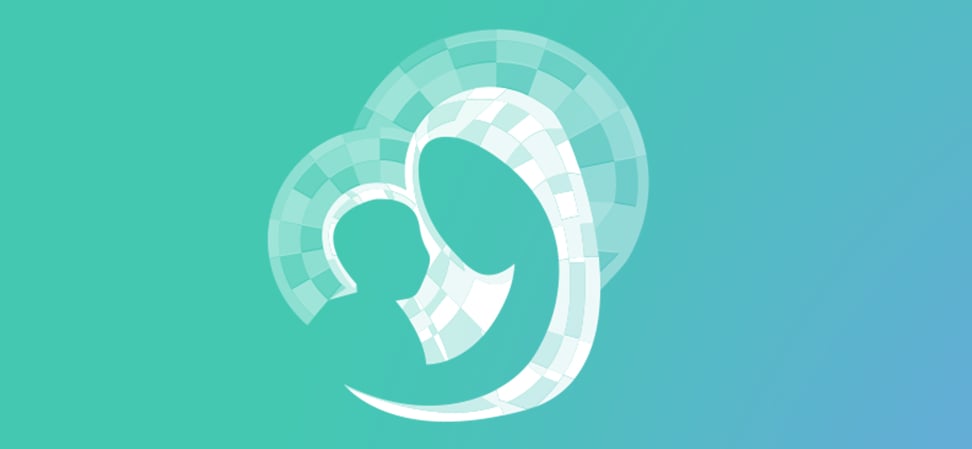 We welcome guest contributors who graciously volunteer their writing for our readers. Please support our guest writers by visiting their sites, purchasing their work, and leaving comments to thank them for sharing their gifts here on CatholicMom.com. To inquire about serving as a guest contributor, contact editor@CatholicMom.com.