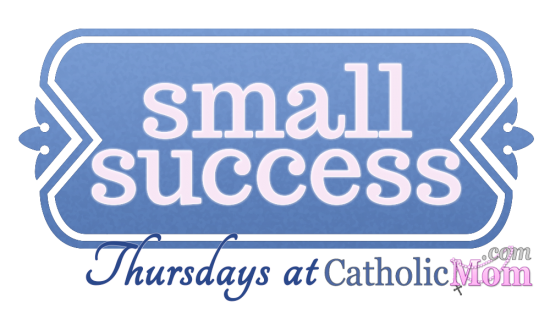 This past week, we took charge! With ten children, there are time when we feel like all our lives are at the beck and call of our kids, but not this weekend. My husband took some hiking and for a picnic, while all of us attended a book launching ceremony in Washington, DC.
On Sunday, we feasted on French toast and bacon in the morning, and finished the day with Mass at five, and looking at the winter stars out on top of a mountain. There were no field hockey practices or track meets, no plays and no dances. We did have one basketball practice and a birthday party, but otherwise, the weekend was ours. I think the last weekend we could call our own was in August, before school started.
One of the highlights: my six-year-old son Paul knocked on our door Sunday morning. "Good morning Paul." I said. "I want to eat." he said in response. This was huge. Paul has about 50 words, most of which he uses only when prompted. To get a whole sentence to start the day was unthinkable. It's why we had the morning feast.
Another was my daughter planning her father's birthday party. She is newly nine. She asked for us to purchase a rosary for him. I wanted to know what she wanted to give that gift, so I asked why. She said he could use it for work, when he's scared, tired, or doesn't know the answer. So we've ordered one. It's impossible to argue with her logic.
Small Success Thursday is about celebrating the joys of the week. These are a few of ours. Now, it's your turn!
[inlinkz_linkup id=466635 mode=1]
Copyright 2014, Sherry Antonetti
About the Author

Sherry Antonetti is a mother of ten children, published author of The Book of Helen and a freelance writer of humor and family life columns. You can read additional pieces from her blog, http://sherryantonettiwrites.blogspot.com.