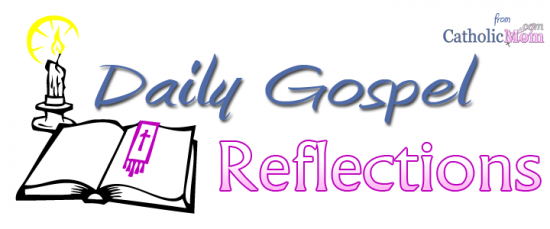 Today's Gospel: Luke 18: 1-8
Jesus told his disciples a parable about the necessity for them to pray always without becoming weary. Today's Gospel is beautiful. It reminds me to always remain faithful in my prayers and know that God will hear and answer them. Sometimes we get discouraged and sometimes the answers aren't what we asked for, but God always hears our prayers and always responds to us.
Ponder:
Are there times I lose hope and become discouraged? How can I develop a living relationship with God so that I may know him and trust he will always care for my needs?
Pray:
Dear Father, When I become discouraged, remind me of this Scripture so that I may know that you hear my prayers and will answer them. Fill my heart with faith so that I may not become weary. Bless this day. Amen.
Copyright 2014 Lorrie Lane Dyer
About the Author

Lorrie Lane Dyer is a facilitator for the Virtual Learning Community for Faith Formation with the University of Dayton as well as religious education and parish coordinator. She is working on her Masters of Leadership Development, with a focus in Military Chapel programs at St. Mary of the Woods College. Her faith provides her with inspiration for many of her poetry collections, columns and short stories.