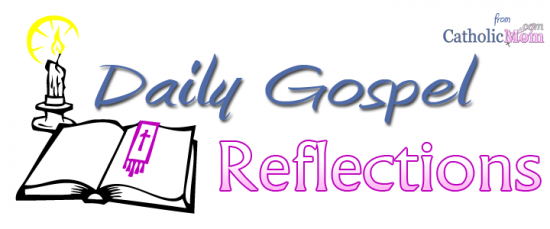 Today's Gospel: Matthew 11: 11- 15
In the gospel today, Jesus is announcing that John the Baptist is Elijah, who is to come. The people had been awaiting his return, knowing that it meant the Savior would be announced. He asks His followers if they are willing to accept this truth.
What Jesus says is sometimes hard, and we are not willing to accept it just yet. But in His gentleness, He perseveres. Sending His messengers He continues to woo us, patient when we do not get it, and loving when we are fearful to receive.
Especially if God is asking us to change, we may need extra prayer and wise counsel from holy friends. The sacraments of Eucharist and Confession are invaluable in preparing our hearts to hear Him. And adding silence to our day affords God an opportunity to speak.
Ponder:
What does it mean to have ears for truth? What is God asking you to hear from Him today? How do you go about discerning His voice? How do you prepare yourself daily to hear Him?
Pray:
God, you know about the state of my heart in its readiness to hear you. Heal me in all the ways I remain deaf to your voice. You have the words that lead me to eternal union with you in love. What could I fear?
Copyright 2014 Cynthia Ann Costello
About the Author

Cindy Costello is a praying wife and mom who is settling into her empty nest. More than fall trees and caramel lattes, she loves a pen hitting paper to create something unique and beautiful for God. Cindy is challenging herself intellectually and getting ready for Career #2 by pursuing a MA in Theology. And on the side she gives parish talks and retreats , specializing in Theology of the Body and all things Catholic! Visit her website at CindyACostello.com.