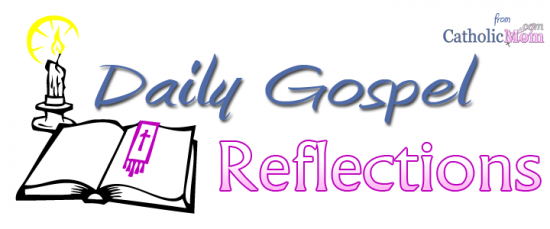 Today's Gospel: John 1: 1-18
What a wonderful way to live in the Christmas Season, aware of the great mystery and gift of the Incarnation and to bridging one calendar year with another. Today we hear the great Story of Creation anew. We are invited to remember that Original Sin was not "in the beginning." Many people of faith cannot get past the story of Adam and Eve, and the idea of original sin. Many would-be believers can't accept it as anything more than a children's story.
Instead, everything that has life and lives for the light, comes from the Lover, the Beloved and the Love between them. Not a paternal God waiting to punish His creatures when they go astray, but rather a Father to whom the Son "became flesh." Rather than the spurned children of Eve, the Incarnation is the highest compliment every paid to humanity. With the Incarnation , we are raised up to see God face to face.
Ponder:
This time of year can be one of nostalgia and the tightrope between new hopes and old baggage. Is it possible to let our images of the Child Jesus to grow so that this Word made Flesh can dwell amongst us TODAY not as the little child of old memories, but a living relationship with the people we have grown to be with God by our side?
Pray:
You are the alpha and omega
The first present and the real presence
Dwell in us through time
So that as one year ends and another begins
We can count ourselves closer to you
Older and wiser ones
Following the stars of our times
To the bend where Heaven and Earth meet
Copyright 2014 Jay Cuasay
About the Author

Jay Cuasay is a freelance writer on religion, interfaith relations, and culture. A post-Vatican II Catholic father with a Jewish spouse, he is deeply influenced by Christian mysticism and Zen Buddhism. He was a regular columnist on Catholicism for examiner.com and a moderator and contributor to several groups on LinkedIn. His LTEs on film and Jewish Catholic relations have been published in America and Commonweal. Jay ministered to English and Spanish families at a Franciscan parish for 13 years. He can be reached at TribePlatypus.com.