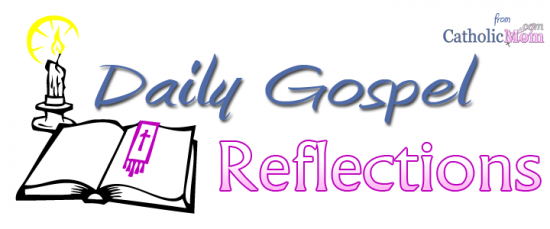 Today's Gospel: Luke 4:14-22
For most of the world, Christmas has been over for nearly two weeks. The decorations are packed up and stored for another year, the neighborhoods are a bit darker without the twinkling lights, and what remains of the Christmas cookies are merely crumbs.
I am always a bit sad to see the sparkle and glitter of Christmas fade into the gray of January. But what allows me (and you) to savor the joy of Christmas just a bit longer is our beautiful Catholic tradition of the liturgical calendar. In her wisdom, the Church extends holy days to holy seasons, allowing ample time to savor joyous occasions, such as Jesus Christ's birth. We are blessed to celebrate a whole season of Christmas and not just one day.
While the Christmas season will officially conclude this Sunday with the Baptism of the Lord, upon reading today's Gospel, I am reminded that the visuals of Christmas may not always be in sight, but the spirit and message of Christ's birth remain present no matter what season we are in.
In Luke's passage, he writes about Jesus' early ministry, and how He returned to Nazareth, where He grew up. According to the custom, He went to the synagogue on the Sabbath day and read from the prophet Isaiah. After reading, Jesus proclaimed that what the people heard was "fulfilled."
And what did they hear?
They heard about the Spirit of the Lord anointing Jesus "to bring glad tidings to the poor . . . to proclaim liberty to captives and recovery of sight to the blind, to let the oppressed go free, and to proclaim a year acceptable to the Lord."
Doesn't this passage from Isaiah that Jesus proclaimed remind you of something?
During Advent, we read a lot of prophetic readings from Isaiah, preparing the way of the Lord. When we celebrate Christmas, we are celebrating this very passage. We recall that in the most familiar Christmas story the angel brought "good tidings of great joy" (Luke 2:10). In the Christmas song, "God Rest Ye Merry Gentlemen," the "tidings of comfort and joy" give hope that "Christ our Savior was born . . . to save us all from Satan's power." Even in the more secular, "We Wish You a Merry Christmas," we express "good tidings."
Those "glad tidings," that good news, is Jesus being born into this world. Emmanuel, God with us! And even though the Christmas season may be coming to an end, even for those of us still celebrating, the glad tidings that Jesus Christ brings for all people can't be boxed away for another year. No, those glad tidings give us hope when life throws us a curve ball. Those glad tidings give us peace in the midst of suffering. And those glad tidings increase our love as we grow deeper in our faith.
Ponder:
What does the term "glad tidings" mean for you? How can you keep the message of Christ's birth alive in your heart throughout the new year?
Pray:
Heavenly Father, thank You for sending us Your Son Jesus! Thank You for the celebration of His birth at Christmas! Help us to keep His birth alive in our hearts, even after the Christmas decorations are packed away. Give us the strength and grace to share the glad tidings of His coming with those You place in our lives. Amen.
We thank our friends at The Word Among Us for providing our gospel reflection team with copies of Abide In My Word 2015: Mass Readings at Your Fingertips. To pray the daily gospels with this wonderful resource, visit The Word Among Us.
Copyright 2015 Sarah Damm
About the Author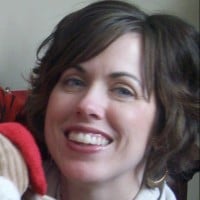 Sarah Damm is a Catholic wife and mother of six children, living in Minnesota. She spends her days running errands, helping with homework, and keeping up with laundry and the family schedule. Sarah loves her faith, coffee, and good books. You can find out more about her at SarahDamm.com.