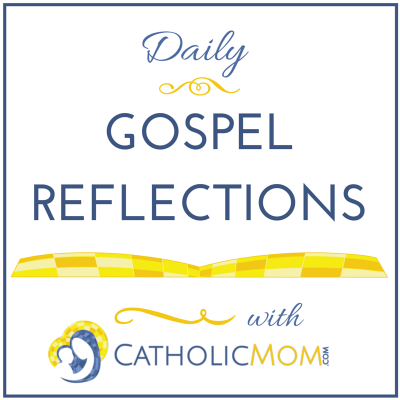 Today's Gospel: Matthew 17:14-20
Memorial of Saint Dominic, Priest
When we read and reflect upon the Scriptures, occasionally we encounter a reading that is difficult to grasp. For me, today's Gospel is one such passage.
In it, Jesus seems impatient, as He rebukes the "faithless and perverse generation." He wonders, "How long will I endure you?" Then, when the disciples ask Jesus why they could not drive out the demon, He tells them it is because of their "little faith."
Does this sound like the all-loving, all-merciful Jesus that we know?
As much as Jesus is all-loving, all-merciful, and even all-patient, I imagine He did feel frustration from time to time during His time on earth. He gives up the glory of Heaven to become one of us, to give us everything He could possibly give us. But often, His followers, even His closest friends, did not understand and did not fully believe. Even at the very end of Jesus' time on earth, the Apostles denied Him. How their lack of faith must have pained Jesus!
Even today, long after the Resurrection, the saving of the world, we often struggle with faith in God. We pray and give our intentions over to God, and then in the next minute, we take them back, to try and fix them ourselves. Again, how much our lack of faith must hurt the Lord!
But how much faith in God do we need when we ask Him for help?
According to Jesus, we do not need much faith at all, only the size of a mustard seed. And according to the familiar parable of the mustard seed (Matthew 13:31-32), we know that a mustard seed is very small! But when it grows, it becomes one of the greatest of shrubs. Therefore, if we can hold onto faith the size of a mustard seed, in time, our faith will grow bigger and stronger. And then, "nothing will be impossible for you."
Ponder:
Is it hard to have complete faith in God? Is it comforting to know that it is okay to start small? What is one thing you can surrender to God today, even if it is only with faith the size of a mustard seed?
Pray:
Lord, thank You for having patience with us, even when we don't fully trust You. Forgive us for our lack of faith, and please nurture our faith with your grace, so that it will grow and strengthen every day. Amen.
We thank our friends at The Word Among Us for providing our gospel reflection team with copies of Abide In My Word 2015: Mass Readings at Your Fingertips. To pray the daily gospels with this wonderful resource, visit The Word Among Us.
Copyright 2015 Sarah Damm
About the Author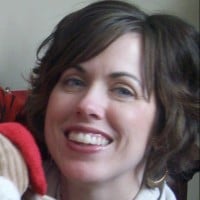 Sarah Damm is a Catholic wife and mother of six children, living in Minnesota. She spends her days running errands, helping with homework, and keeping up with laundry and the family schedule. Sarah loves her faith, coffee, and good books. You can find out more about her at SarahDamm.com.