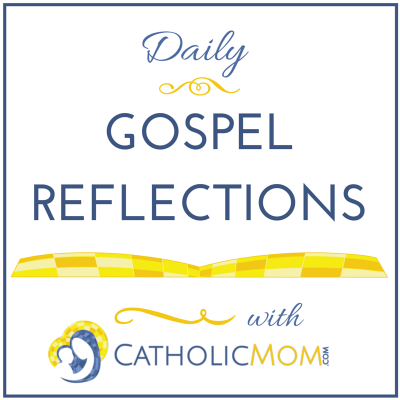 Today's Gospel: Luke 11:5-13
In yesterday's Gospel, Jesus taught us to pray by giving us the "Our Father" prayer. We learn to follow His example of going to the Father by using His very own words of prayer.
Today, Jesus continues His teaching on prayer with a lesson in persistence or perseverance. Part of Jesus' teaching is His famous proclamation, "Ask and you will receive; seek and you will find; knock and the door will be opened to you."
As I reflect upon today's Gospel, I think about my own prayer life. I think about the times I have asked for something but didn't receive it. At first, anxiety and frustration flooded my heart. "How can I not receive what I'm asking for? It is good, Lord, and I think it will be pleasing to you." But as I persistently continued to pray and not receive, my perseverance allowed my intention to slowly change. Rather than asking for what I wanted, I began to ask for God to give me grace through His Spirit, so that my desires would be more in line with His.
God is not in the business of granting wishes. He is not obligated to give us everything we ask for. Just because we pray for it doesn't mean we will get it. God doesn't work like that.
Yes, God wants to lavish every good thing upon us, His children. But sometimes what we ask for isn't what is good for us. As our Father, He knows what is good; He knows what is best.
God does not want us to quit asking, though. Rather, He encourages a persistence in prayer, because our perseverance in prayer is meant to change our hearts. The more we pray, the more we become in sync with God's will, so that when we ask (for God's will), we will receive it; when we seek (God's spirit), we will find it, and when we knock (on the door of God's plan for our lives), it will be opened to us.
Ponder:
Think of a time when your persistence in prayer was rewarded with something far greater than you could imagine. Did God change His mind, or did your heart and will actually change to be more in line with God's?
Pray:
Lord Jesus, thank you for teaching us about prayer. Thank you for giving us the words. Thank you for encouraging us to persevere in our relationship with God, so that we may come to pray for His will to be done in our lives. When it is tiring to persist, give us the grace we need to trust that God's good gifts for our lives are better than we could imagine. Amen.
We thank our friends at The Word Among Us for providing our gospel reflection team with copies of Abide In My Word 2015: Mass Readings at Your Fingertips. To pray the daily gospels with this wonderful resource, visit The Word Among Us.
Copyright 2015 Sarah Damm
About the Author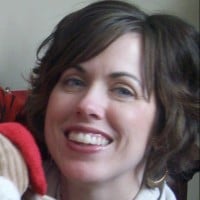 Sarah Damm is a Catholic wife and mother of six children, living in Minnesota. She spends her days running errands, helping with homework, and keeping up with laundry and the family schedule. Sarah loves her faith, coffee, and good books. You can find out more about her at SarahDamm.com.