If you've spent any time in Catholic circles, you've likely heard people praying for "the intentions of the Holy Father." That phrase, "the intentions of the Holy Father," floated from the lips of various pious ladies I knew growing up, which always made me wonder about their relationship with the Holy Father. Did they know the Pope personally? Did he write letters to them requesting their prayers? Or were these ladies just praying generically for whatever prayers the Pope secretly held close to his heart?
A few years ago, I learned the truth: "the intentions of the Holy Father" are both very specific and very public. Since the 1800s, every pope has generated a list of particular monthly prayer intentions and entrusted these prayers to his very own international prayer group, the Apostleship of Prayer (AoP). AoP offices throughout the world serve the universal church by translating the Pope's intentions into local languages and encouraging people of good will to join the Pope in prayer.
The minute I learned about the Apostleship of Prayer, I sent in for a membership card of my own. I wanted to be a part of this worldwide prayer group! Members of the AoP have no obligation other than to start each day with a morning offering prayer and to remember the intentions of the Pope. That was a commitment I could totally handle. I have to admit it: when I received my first annual leaflet listing the Pope's monthly intentions, I felt a little like A Christmas Story's Ralphie ripping into the envelope containing his Little Orphan Annie decoder ring. Though still a young adult, I had become a mighty Church Lady, a woman who knew the exact prayer intentions of the Holy Father.
Through a series of providential circumstances, I now work in the U.S. national office of the AoP. As I began working there, I was fascinated to learn that each Pope typically submits his intentions a year and a day in advance. Thus, the "intentions of the Holy Father" for 2014 were actually written by Pope Benedict at the end of 2012, just before he resigned, and adopted intact by his successor, Pope Francis. The newly unveiled 2015 papal intentions are the first prayers submitted to the AoP by Pope Francis.
All of this background helps to explain what might otherwise look like an oversight. You see, the Pope's universal prayer intention for October 2014 is identical to his universal prayer intention for January 2015: peace. The Pope can pray for just whatever he chooses, of course, but those of us who follow along at home with the Pope's intentions might have wondered why Pope Francis asked the whole world to pray for the same thing twice in four months. Now, however, we see that the October 2014 intention came from Pope Benedict.
In short: one of the last prayers Pope Benedict left us was peace. The very first prayer requested by Pope Francis is peace. Both popes, so plugged into the human struggles and conflicts around the world, invite us to pray daily for peace. Not one of us, I imagine, would argue with that; our world is not at peace. Many parents worry about how (or when) to explain to their children the terrors plaguing our world, our communities, our homes. Pope Francis offers a suggestion: pray.
Humans will continue to find ways to abuse each other until the end of the world. Our opportunity as parents is to help our children be people of prayer, people with peaceful hearts. Mr. (Fred) Rogers used to advise parents: in times of war or crisis, encourage children to pay attention to the helpers. In every catastrophe, generous volunteers will rush to help. Children should watch these helpers and draw hope from them. That's what prayer does. It encourages us to pay attention to the Creator of the Universe, the all-powerful God who never fails us. And when we pray, our hearts grow more like the Heart of Jesus. Soon we--both us and our children--may find ourselves being the helpers in the world, being imitators of Christ.
Each month the AoP provides reflections and activities for children so they can build the habit of praying with the Pope. Please enjoy this month's reflection and activity on Pope Francis' first prayer request for 2015: peace. (Free, downloadable PDF version is here!)
Jesus says "Peace I leave with you; my peace I give to you. Not as the world gives do I give it to you. Do not let your hearts be troubled or afraid" (John 14:27). What a gift! Jesus gives us his peace and tells us to calm our hearts. And yet, many places in this world are NOT peaceful. Sometimes our own hearts are not peaceful.

God wants peace in the world. He wants peace in our hearts. God wants our help to bring peace to the world. He wants us to work together to make the world a peaceful place.

Do you remember the story of Jesus calming the sea during a storm? The disciples were terrified as the boat filled with water from the mighty waves. They woke Jesus, who had been sleeping through the storm, and begged him to help. "Quiet! Be still!" called Jesus. Jesus was talking to the waves, but he could also be talking to our hearts. Jesus himself can give us peace. We need to ask.

Let's pray together: Lord Jesus, you calm storms and bring peace to our hearts. Please help us work for peace with all of our brothers and sisters around the world.

Think About it!

Who is the most peaceful person you know?
What is your favorite calming strategy? (What calms you down?)
Why does the Pope ask us to work with others to make the world more peaceful?
Craft Activity:
My Own Sea Bottle
We can help make the world more peaceful by finding ways to calm our hearts. Making your own sea bottle will give you something to use when you feel restless or angry, like there are stormy waters in your heart.
If you feel stormy, shake your sea bottle as much as you want; then watch the seas calm, and remember that Jesus brings peace to our hearts.
What you need:
A 12 oz. plastic water bottle with its lid
6 oz. water
6 oz. vegetable oil
A few drops of blue food coloring
Super glue or hot glue gun
Optional: glitter, small plastic or sequin charms, or other floatable decorations
What you do:
Fill the water bottle about halfway with the water
Add a few drops of blue food coloring
Add the oil
Optional: add floatable decorations
Put super glue on the lid and twist it on securely (then allow the glue to dry), or put the lid on and then seal it with a hot glue gun
Now you can use your bottle to remind you how Jesus calms even the stormiest seas:
Get your frustration out by shaking the bottle, then watching as the bubbles slowly, slowly disappear
OR
Tilt it gently from side to side to watch the waves
Copyright 2015, Grace Mazza Urbanski
Image: Wynn, Steven. Jesus Christ Sleeps in Boat through Storm. Getty Images.
About the Author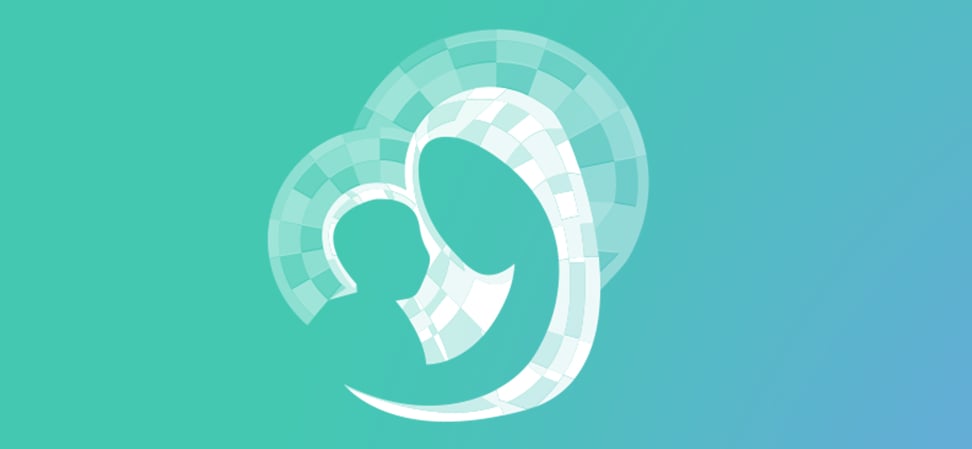 We welcome guest contributors who graciously volunteer their writing for our readers. Please support our guest writers by visiting their sites, purchasing their work, and leaving comments to thank them for sharing their gifts here on CatholicMom.com. To inquire about serving as a guest contributor, contact editor@CatholicMom.com.