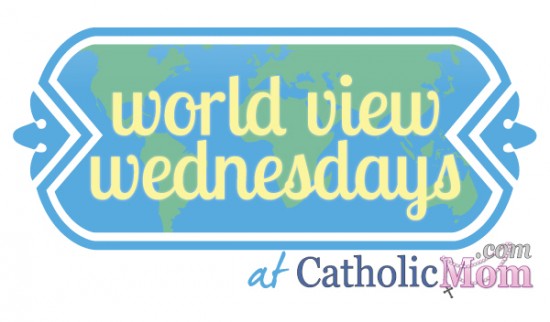 In my early 20s, I lived alone in tiny efficiency apartments in Chicago. I eased solitude with music of Christian singer/songwriter John Michael Talbot. His lyrics are poetic, his search for God fruitful and far-reaching. When Talbot launched a new hit television ministry called All Things are Possible on Trinity Broadcasting (The Church Channel), April 2014, Catholic writer, poet, editor, and TV and radio host Mike Aquilina wrote, "John Michael Talbot has written the soundtrack to my generation's spiritual life."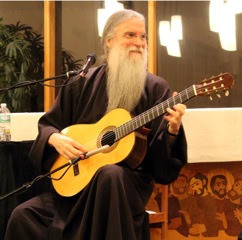 Aquilina and Talbot co-authored The Ancient Path: Old Lessons from the Church Fathers for a New Life Today, an Image book available this January, 2015.
Talbot's music and influence followed me into married life. As a young mother in the early 2000s, I attended a Catholic home school conference in a neighboring state. I sang in the car, and popped in John Michael Talbot tunes.
Raised Methodist, Talbot dropped out of school at age 15 to perform as a guitarist for country folk-rock band Mason Proffit, formed with older brother Terry. In his spiritual search, John Michael sensed God telling him to play his guitar, and that God would open the doors. He converted to the Catholic faith in 1978, inspired by Thomas Merton and St. Francis Assisi.
His conversion offered a homecoming: great joy and freedom in the Holy Spirit. I, too, felt freedom, heading to that home school conference. My little ones were home safe with my husband. The day opened before me. In the car, just before setting off on my journey, I looked at the case of my John Michael Talbot music and was struck by the image of a sparrow. For a time, Talbot had recorded under that label, which he had helped found. These thoughts struck me: God cared for the little sparrows. He was caring for me.
At the Conference, I ran to fetch lunch and returned, to hear my name called. I had won a door prize and could take my pick. I reached for a novel by Canadian Catholic author Carmen Marcoux. I was excited because I had been noticing and asking people why scant popular fiction seemed to be written by Catholic authors. I felt called to write a novel, and here was a nice motivation. That book, and others that came to hand, inspired me to dust off a manuscript I had begun when pregnant with my first child. I started breathing into it new life. Complete now, it awaits final editing.
Like Aquilina wrote, I am of that generation. A soundtrack of Talbot's music has marked certain key moments in my life. But inspiration from his conversion and talents also bridges generations, running deeply through many lives.
About ten years ago, I met a sweet young mother in a Confessional line. Katherine was freshly moved, recovering from back surgery, and bearing discomforts with grace and humor. That contact led me into a network of friendships through the Brothers and Sisters of Charity, a Public Association of the Faithful founded by John Michael Talbot in 1980.

This Catholic-based community is approved by the Holy See, reflects Franciscan charisms beloved by Pope Francis, and embraces celibate brothers, celibate sisters, singles who can marry, and families. Athough Little Portion Hermitage is based in Barryville Arkansas, the community's "domestic expression" and ecumenical outreach includes members who live in their own homes and in covenant with this community across the world.
One vigorous cluster of members lives in the Western suburbs of Chicago. When one of my children was ill, a Sister of Charity and mother named Jen handed me a care kit she had lovingly assembled in a manila envelope. It contained a personal letter, Rosary, Miraculous Medal, prayer books of the Rosary and Divine Mercy Chaplet, and prayer cards. This gift has accompanied me to hospital visits, through miscarriages, and most recently, to my father's deathbed. Grabbing that packet is like pulling a parachute ripcord -- it assures a softer landing.
A number of Brothers and Sisters of Charity families joined and helped run a Catholic Little Flowers and Blue Knights Girls and Boys Club that blessed my family for years. Many now participate in Little Flowers Dance and Theatre Troupe founded by popular Catholic singer/songwriter Simonetta Pacek. Not only do families present stunning dramatic performances such as the Seven Last Words of Christ, a number of youths are pursuing religious vocations. The families host and participate in Net Ministries National Evangelization Teams, spearhead youth outreaches at their local parishes…the impacts are exponential.
A couple years ago, the Brothers and Sisters of Charity families witnessed a new outpouring of the Holy Spirit among their youth. All that love and energy needed deeper expression. Families started gathering monthly for Festivals of Praise, opening them to all. I just attended the 50th Festival of Praise last week, at Holy Trinity Church in Westmont. First held in family homes, the events are now in the main church, supported and attended by Pastor Fr. Michael Danek, and associate and area priests.
Each Festival of Praise begins under the patronage of a saint, whose story is presented. Sometimes, a new praise and worship song from a different land is taught. The night is filled with song, but Eucharistic adoration receives top billing. Confession lines edge the back of the church. Evenings conclude with ice cream and unwinding in the social hall. Whenever I attend, I am greeted warmly with smiles and hugs.
2 Timothy 2:23 says to "Avoid foolish and ignorant debates, for you know that they breed quarrels…." Apologetics are crucial, but much is also accomplished by simply radiating God's love. Joy shines on John Michael Talbot's face, and through his Brothers and Sisters of Charity. May we all sing God's praises joyfully and charitably in this New Year.
Copyright 2015, Marianna Bartholomew
Photo by Peggy Lodewyks, bscd Copyright 2014 John Michael Talbot Ministries. Used with permission.
About the Author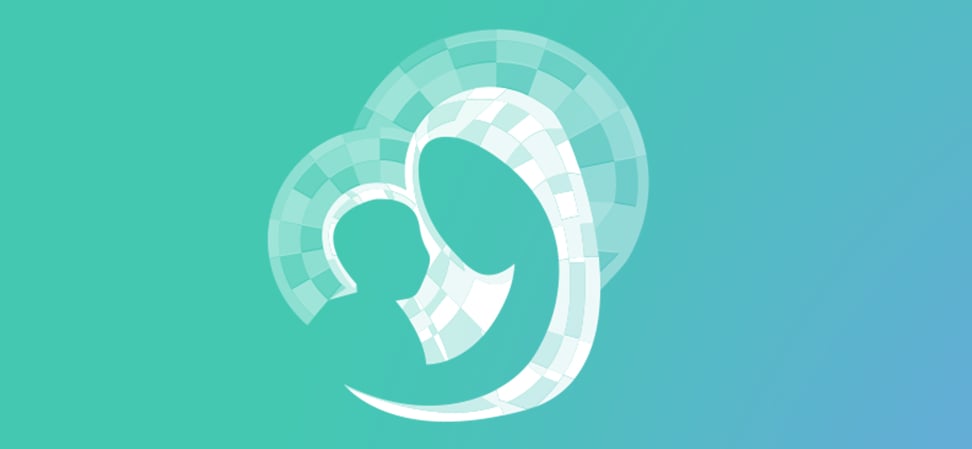 We welcome guest contributors who graciously volunteer their writing for our readers. Please support our guest writers by visiting their sites, purchasing their work, and leaving comments to thank them for sharing their gifts here on CatholicMom.com. To inquire about serving as a guest contributor, contact editor@CatholicMom.com.