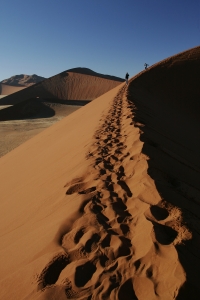 "'For we have not a high priest who is unable to sympathize with our weaknesses, but one who in every respect has been tested as we are, yet without sinning' [Heb 4:15]. By the solemn forty days of Lent the Church unites herself each year to the mystery of Jesus in the desert." (CCC 540).
Lent is an interior journey. It is a season of restoration for the soul by means of prayer, fasting, abstinence, repentance and works of mercy. Lent is a time to weed out vice and cultivate virtue. Lent is a period of preparation to celebrate the death and resurrection of our Lord. It is a time to realign our ways and our life with the life of Christ who is the Way the Truth and the Life.
The fruit of a well disciplined Lent can be an astonishing personal transformation which St. Athanasius, Doctor of the Church, describes as "becoming by grace what God is by nature."
For Catholics, there is a stop along the Lenten road likened to a local community pilgrimage by way of the Parish Mission. A parish mission is a gift to you from your pastor and it's a time to grow a little more in your faith outside the box but in the comfort of your regular seat. Be sure to check your bulletin and your diocese newspaper for parish mission events in your area.
Local, State and National Lenten Event Opportunities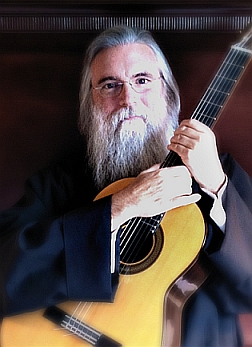 John Michael Talbot has shared his music and ministry gifts in the company of Blessed Teresa of Calcutta and Venerable Servant of God, Pope John Paul II. He is an internationally renowned Catholic composer and recording artist, author and retreat facilitator. He is the Founder, Spiritual Father and General Minister of the Brothers and Sisters of Charity at Little Portion Hermitage and he is coming to the West Coast to preach the Good News to all of God's people.
In addition to several California engagements, John Michael Talbot will be leading a mission of music, teaching and contemplation at St. Patrick's Parish in Merced, California, March 28-30 from 7-8:30 PM each evening. Free-will offerings will be accepted to support this mission. Visit www.olmstpatrick.org or phone 209-383-3924 for event details. Click here to view the JMT California Lenten mission schedule.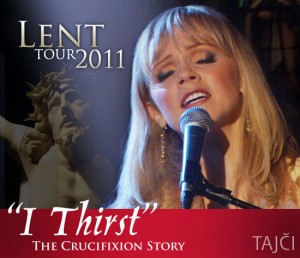 Tajci (Tatiana ) Cameron is known and loved around the world. She's made an indelible impression on the hearts of her audiences at more than 800 concerts from Eastern Europe to Madison Square Garden and Carnegie Hall in NYC. Today through April 13, CatholicMom families in the states of MA, NH, ME, OH, KY, IN, GA and NC have a tremendous opportunity to experience Tajci's commanding and inspiring concert program, I Thirst – The Crucifixion Story.
Click here to view Tajci's 2011 Lent Tour Schedule and plan to attend this grace-filled event with your family and friends. Visit Tajci's store here to purchase the "I Thirst" concert on DVD.
Lent…
"Look at His adorable face. Look at His glazed and sunken eyes. Look at His wounds. Look Jesus in the Face. There, you will see how He loves us." ~ St. Therese of Lisieux
Copyright 2011 Brian K. Kravec
About the Author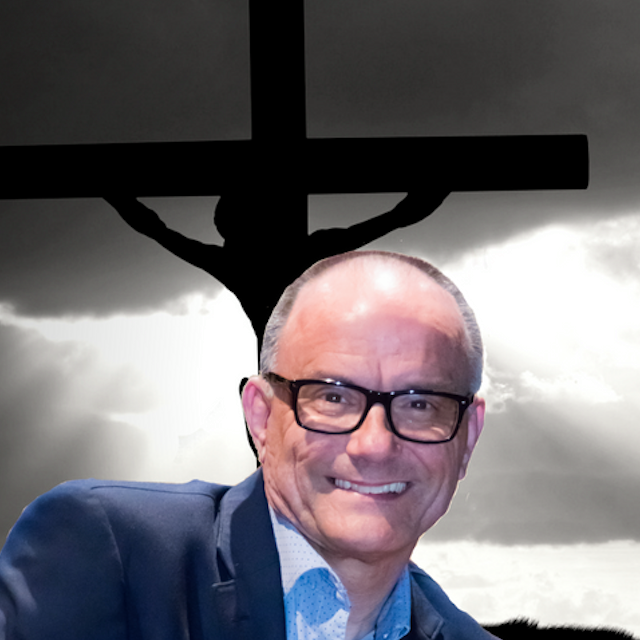 Brian is a cradle Catholic, husband and father. He's the Co-Founder and Executive Director of Possibility Productions, a 501(c)(3) faith event evangelization apostolate in service of the Body of Christ. Brian has proudly served the Roman Catholic Diocese of Fresno on the Board of Directors for KNXT Catholic Television, is the Steward of St. Patrick's Faith Event Ministry for his local parish and a 4th degree member of the Knights of Columbus. Brian and his wife are consecrated members of the Militia Immaculata. For information on the MI and Total Consecration visit Consecration.com.