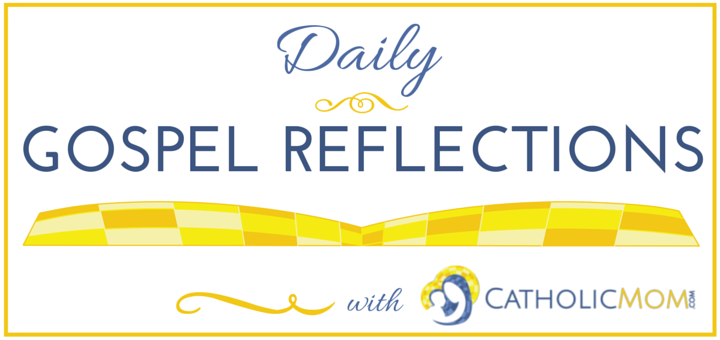 Today's Gospel: John 2:13-25
During the season of Lent, many of us like to take time to spring clean our homes. Lent means "springtime," so it is the perfect time to shake out the rugs, wash the bedskirts, and vacuum under the refrigerator. Spring cleaning coincides with the Lenten practice of giving alms because we can declutter our homes and give away things we no longer use to local charities. It also ties in nicely with fasting, as we try to detach from earthly possessions and cling closer to Christ.
On a deeper, more spiritual level, we also can spring clean our souls during Lent by receiving the Sacrament of Reconciliation and increasing our prayer with Stations of the Cross, an extra rosary, or daily Mass.
In today's Gospel reading, Jesus does a bit of His own spring cleaning. He shakes things up a bit with His righteous and outrageous response to those who are selling animals and changing money in the temple. The animals were in the temple area because the law required an animal sacrifice, and the money changers were there to exchange travelers' coins to the proper currency to purchase the animals. We may think Jesus is angry at them, but perhaps He is really upset with the status quo, or the old ways that have cluttered people's hearts and His Father's house.
Jesus' actions tell the people that His Father's house is intended for prayer and worship alone. But even more so, Jesus points us to look at the new temple, His own body, which was crucified and raised for all people. No longer is it necessary to offer animal sacrifices, because He is going to make that sacrifice for us. No longer is it necessary to pay for a sacrifice because, in the end, Jesus pays the ultimate price on our behalf. Jesus is saying that it is time for a new way to go to God, and that way is through Him.
As I ponder Jesus' actions in today's Gospel, while I spring clean my home and my heart this Lent, I cannot help but wonder if there are new ways of doing things that I need to consider, too. Are there things I do out of habit that could be better if done differently? Do I need to clear even more clutter from my home and heart, in order to have a cleaner, clearer path to God? During this Lent, may Jesus do a bit of spring cleaning in my own life, to get rid of the status quo and what is no longer necessary and make room for that which points directly to Him.
Ponder:
Is there something in your life that needs some shaking up? Is there an area in your home that needs to be cleared out and refreshed to better serve your family? Is there an area in your spiritual life that needs some attention? Today, ask Jesus to help you begin anew!
Pray:
Dear Lord, thank You for allowing us to see your righteous outrage at practices that were not necessarily helping people become closer to You. Thank You for showing us the new way that brings us directly to You. Help us this Lent to be aware of the things in our lives that are keeping us from You. Help us to rid ourselves of them, that we may cling more closely to You. Amen.
We thank our friends at The Word Among Us for providing our gospel reflection team with copies of Abide In My Word 2015: Mass Readings at Your Fingertips. To pray the daily gospels with this wonderful resource, visit The Word Among Us.
Copyright 2015 Sarah Damm
About the Author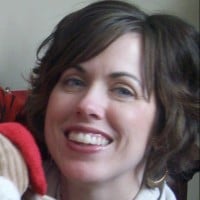 Sarah Damm is a Catholic wife and mother of six children, living in Minnesota. She spends her days running errands, helping with homework, and keeping up with laundry and the family schedule. Sarah loves her faith, coffee, and good books. You can find out more about her at SarahDamm.com.