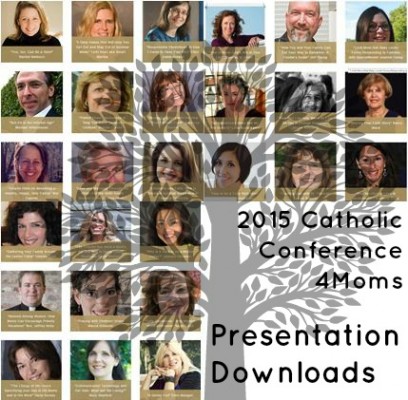 Last weekend
, March 6-9, there was an exciting event for about 4000 Catholic moms. Maybe some of you participated in it. Moms were inspired, energized, and re-focused as a result of an online conference catered to moms. On every day of the 4-day-long conference, seven different presenters shared their life experiences, passions, and expertise in a video format that could be accessed any time during that day. A total of over 12,000 videos were viewed. There are plans to make this an annual event.
HOWEVER, IT DOESN'T HAVE TO BE OVER FOR THIS YEAR YET! --The whole conference is available now for purchase so that moms can view it on their own--completely at their convenience.
But the real reason for having it available now is so that it can be used in parish moms' groups. These moms' groups can provide needed support and encouragement, particularly in those early years of nursing and diapers. The conference can be used as a simple format for these groups. The moms simply watch one of the 20-30 minute presentations. After watching, they can split into discussion groups to share and reflect on the message. A discussion guide is provided as part of the conference package. Don't have a mom's group? Perhaps this could be what helps you to get one started. A simple, 6-week Mom's Conference, with weekly meetings held at your parish could be just what you and other mom's from your parish need. (And perhaps the start of a regular mom's support group.)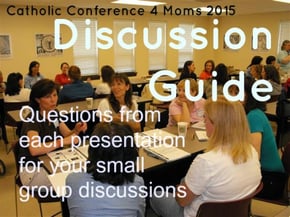 The proceeds from the sales of the Catholic Conference 4 Moms Package will be used to cover the costs of this year's conference and be used towards future conferences. To help persuade moms to purchase the package, many bonuses have been added, such as free ebooks like The Book of Helen by Sherry Antonetti and The Catholic Vegetarian Rocks Dinner for Twelve by Celeste Behe, and downloads like a Catholic printable, The Mysteries of the Rosary by Monica McCloskey from Equipping Catholic Families. All of the bonuses have a value equal to that of the price of the conference package. Plus, if you go to one of the affiliate's websites or blogs, you will find a coupon code to deduct $10.00 off. All of the affiliates of the conference are listed on the CC4Mom's website.
So please take advantage of this opportunity by watching some of these great presentations yourself or by using them in your mom's group, and you'll be supporting future conferences.

Visit the website
Catholic Conference 4 Moms
for more info.
Copyright 2015 Tami Kiser.
Images copyright 2015 Catholic Conference 4 Moms. All rights reserved.
About the Author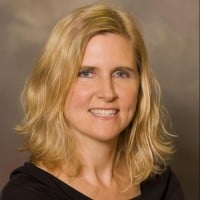 Tami Kiser is a wife, mother, teacher, author, and speaker. She runs a video production studio featuring Catholic speakers. These can be purchased or viewed on Formed. She also is the co-owner and host of a new Catholic Retreat and Cultural Center in the Carolina Mountains called Heart Ridge. She has taught everything from NFP, Zumba, cleaning toilets, Catholic crafting, the hula, bullet journaling, tap dancing, and liturgical living to Saxon Math 54 for the 10th time.