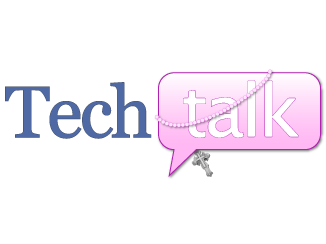 From the creator of the Mass Explained App, Dan Gonzalez, comes a new Visual Dynamo of an iOs and Android App: Catholic Words & Games!
The App teaches vocabulary for many Catholic specific objects – "Miss Know It All" aka ME, was quite surprised at how many I was unaware of. The App accomplishes this task through an interactive group of activities based on a set of sixty-six eye-catching illustrated flashcards. The flashcards help teach kids (and adults alike – see previous comment) to not only identify the objects but also how to spell them. Dan Gonzalez' new App piqued my interest as both a homeschool mom and a Catechist; I was absolutely thrilled to receive the program by the developer for review.
Let me begin with an overview of the Flashcard feature:
App users are provided with many options for viewing the flashcards:
Flashcards only
Word then flash card
Word then image
Image then word
Words only
Images only
One of my favorite features is the ability to select having the word read aloud, which was particularly helpful when encountering new words, such as: ambry; aspergillum; aspersorium; baldachin; faldstool and triregnum. **If you have ever caught my radio show – A Seeking Heart with Allison Gingras on Real Life Radio – you would KNOW just how crucial that audio help is for me. Let's just say - English and I often wrestle, so you can only imagine my struggle with words based in another language!
Another fantastic inclusion was a dictionary entry for each word. By selecting the 'dictionary icon' the user opens a photograph of the image along with a definition for each item. Some descriptions include historical facts others current information about the image or how the item is used. The layout and clarity of the photographs chosen to depict each vocabulary word was magnificent. Case in point:
As a former early childhood educator, it was exciting to observe the different modalities utilized in this versatile teaching App. It provides support to the visual, auditory, and kinesthetic learner, and although it is meant for teaching children, I have to say, I was quite amused and challenged.
Now on to the games
Memory match
Spell it
Tap it
Name match
Memory match game allows up to four people to play. It also has different levels within it - ranging from 2 x 2 to a 7 x 7 grid of tiles. In between writing and reading projects on my iPad, I will take a little mini-break to brush up on my Catholic vocabulary and memory skills.
The Tap It game took a little bit to master, but I found that a positive discovery. I think it is important to be challenged when we are learning a new thing. In this technological age if kids are bored easily they will give up, but this game delivers and even entertained my teenage sons! I dove right into playing the Tap It game before I even peeked at the flashcards, as I was very curious as to what I already knew. I have to say I was a little disappointed in my initial results, but proud to announce with a little study I am now at 100%!
Additionally, each game includes variations to play for time, accuracy or just fun. I had mostly fun!
It was fantastic that Agnus, LLC released versions of the Catholic Words and Games App that are supported on iPhones, iPads and Android devices. This was one of my first iPad downloads, and it set a pretty high standard for subsequent Apps! The colors, the images, the features and setting, all came together to produce a phenomenal product that I truly think you whole family will enjoy.
Read more of our Tech Talk columns.
Copyright 2015 Allison Gingras
Screenshots courtesy of Agnus, LLC unless otherwise noted.
About the Author