It's first Holy Communion season and many girls and boys and their families are joyfully receiving the Eucharistic Sacrament for the first time. When our daughter received the Sacrament, it was easy enough to find beautiful gift ideas for first holy communicant girls. With our son, it's a little harder to think of something more masculine and different than the usual bible and rosary. After looking around I found a few good ideas that could also be easily tailored for girls but I'll focus on gifts for boys here.
Here are 12 Unique First Holy Communion Gift Ideas for Boys You can Buy or Even Make Yourself (if you're crafty like that.)
1. A Personalized First Communion Candle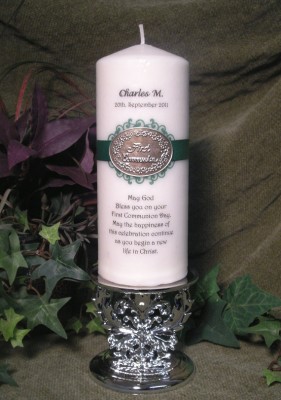 by JCembossing
2. A Personalized Name Board using a uniquely created Christian Alphabet.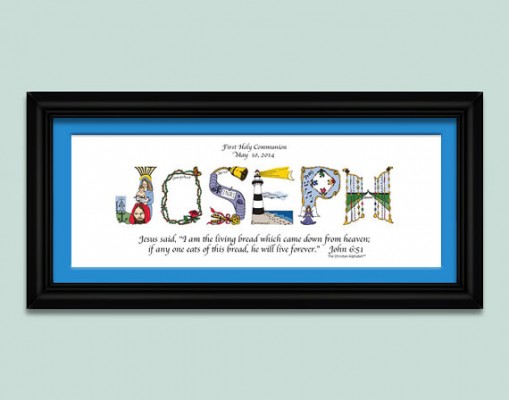 3. A rosary with a special rosary pouch to carry it in.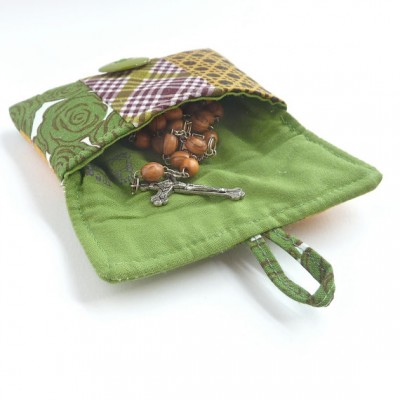 by megexpressions
4. A Knotted Rosary Bracelet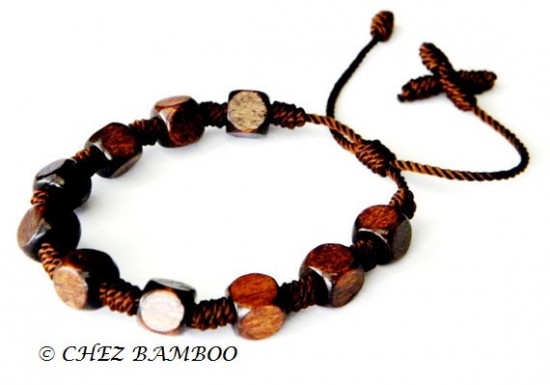 5. A Masculine Necklace with a First Communion charm.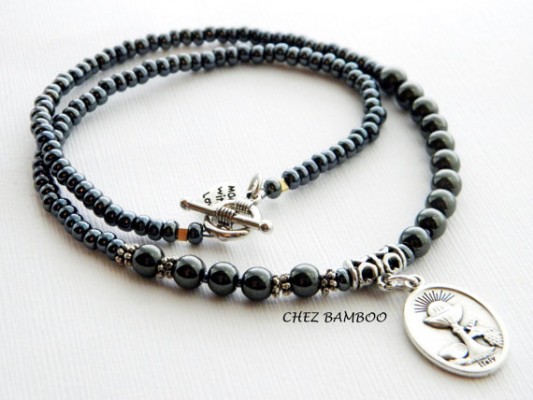 by ChezBamboo
PearlyGatesCouture also has a nice selection of unique charms and personalizing options as well as The Catholic Company.
6. His own Bible and a Beautiful Cover.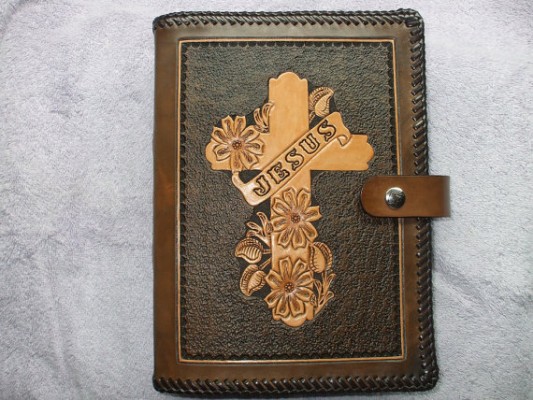 7. A Personalized Bookmark
They can use this with their new bibles.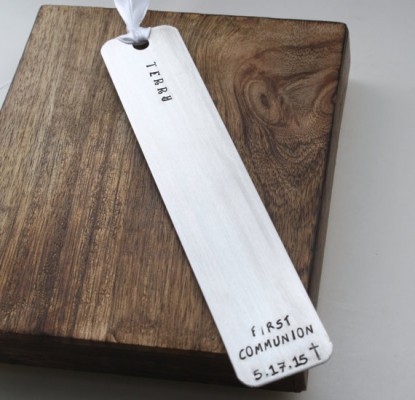 8. A Personalized Holy Card
They could also use this as a bookmark or at Mass to remember a special prayer after Holy Communion.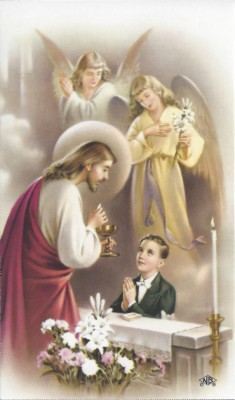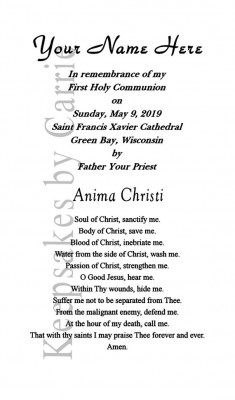 9. Holy Card Wall Art
Another idea is to get a special holy card, or make one of your own like the one below, and modge podge it onto a wood block , canvas, or thick poster board, nail a picture hanger on it, and make a wall art gift to remember the day. This could also be an after-the-day gift so you could use a picture of him all dressed up and glowing with Grace.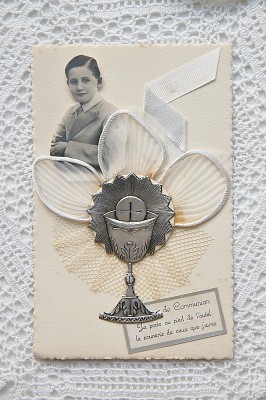 10. A First Communion Memory Box
Personalized with their name and date of the First Communion, this is a practical and special way to store all those special gifts, pictures, and mementos from his First Holy Communion.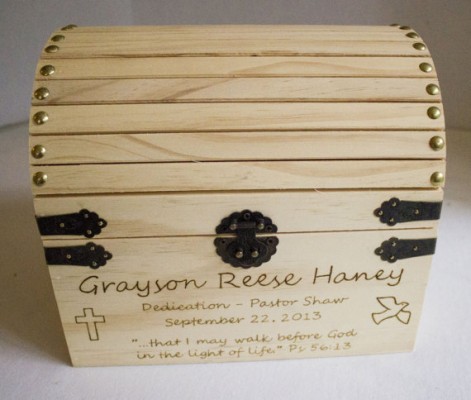 The Catholic Company has a memory box you can also put a picture of him and his First Communion on the top.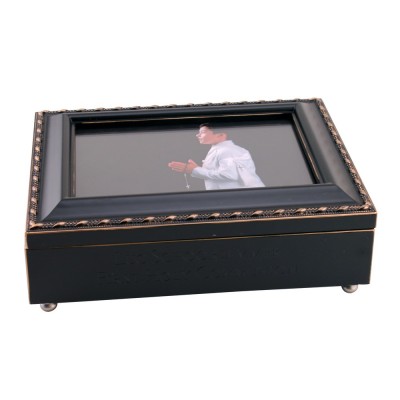 11.First Communion Photo Album
In the digital world we live in, it's nice to give our children tangible memories they can hold and touch. This vintage First-Communion-themed Photo Album is a beautiful way to store printed pictures from their special day.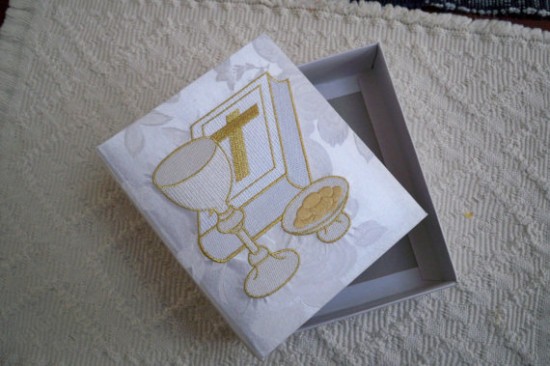 12. A Mass Book
Help engage him and keep him focused during Mass by giving him his own Mass missal or a children's book about the Mass.
My son loves this one from The Catholic Icing.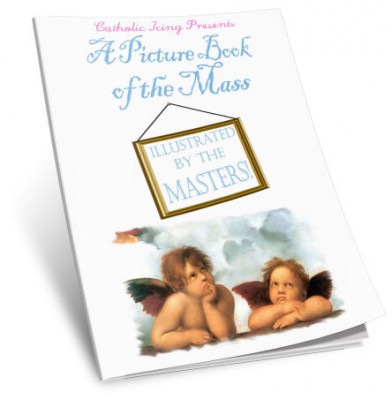 What have you found, made, or given for special First Holy Communion gifts for boys?
Copyright 2015 Erika Marie
About the Author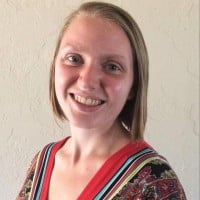 Erika Marie is a simple Catholic, Wife, and Mama. She relishes snuggles and free time with her family and enjoys reading, writing, blogging, and has a slightly obsessive addiction to creating Canva graphics. Enjoy more reflections by Erika at her personal simplemama blog.