Editor's Note: Sherry couldn't make it today, but we didn't want to miss the fun and encouragement that is Small Success Thursday. Chime in and share your successes below! --Barb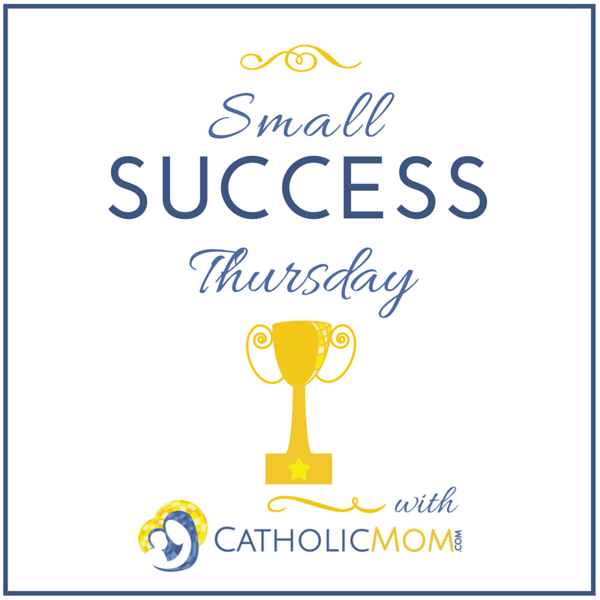 "Hang on" is my motto right now. I saw a reminder on Facebook this morning that "what doesn't kill us makes us stronger." And I'm feeling that right now. It's Week 6 of my husband's Never-ending Business Travel (out on Monday, back Thursday night, at the office until late on Friday). The school year is winding down for my 13-year-old Kid, whose motivation has completely disappeared.
I've pretty much just decided to abandon any hope at having a regular routine or schedule until travel is over and maybe even until school is over. Imagine that--I think I can establish a better routine during summer vacation. Clearly I'm more sleep-deprived than I thought. I made 5 juice runs last night for my diabetic Kid, whose blood sugar just would not stay in the safe zone.
I'll hang on to those things I did manage to accomplish this week:
moved a whole bunch of paint rollers and roller pans and scrapers out of the basement (where I don't want them) into the garage (where they belong)
moved 4 big Rubbermaid bins of my young-adult son's stuff out of the basement and into the garage. He really needs to take those things to his apartment.
defrosted the freezer in the basement and inventoried all the food, rearranging it so it will be easier to find things when needed.
What else keeps me hanging on? Plenty of coffee and my upcoming Adoration hour later today.
How about you? What keeps YOU hanging on?
[inlinkz_linkup id=523660 mode=1]
Copyright 2015 Barb Szyszkiewicz
About the Author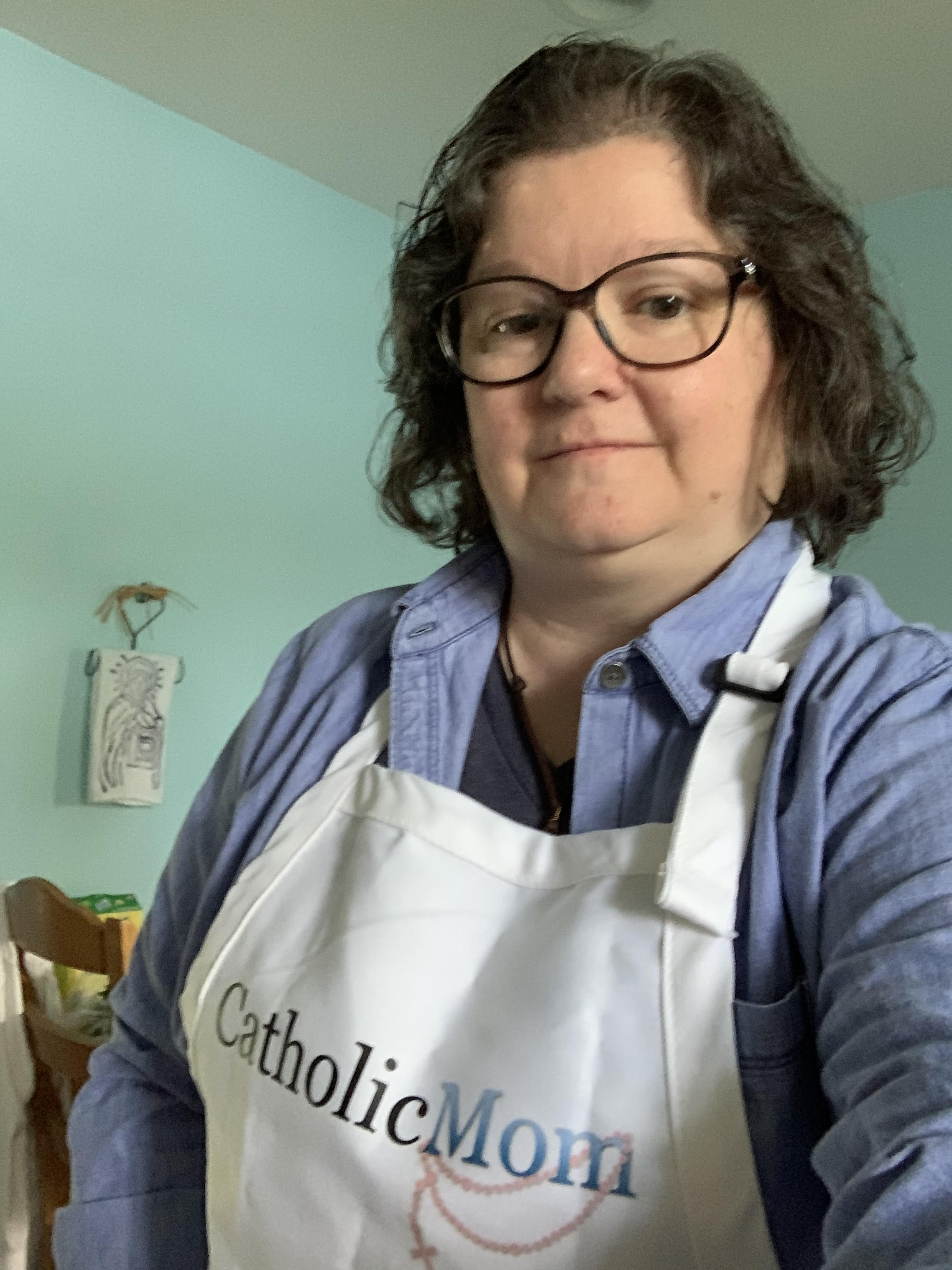 Barb Szyszkiewicz is a wife, mom of 3 young adults, and a Secular Franciscan. She is editor at CatholicMom.com. Barb enjoys writing, cooking, and reading, and is a music minister at her parish and an avid Notre Dame football and basketball fan. Find her blog at FranciscanMom and her family's favorite recipes with nutrition information for diabetics at Cook and Count. Her booklet, The Handy Little Guide to Prayer, is available now from Our Sunday Visitor.