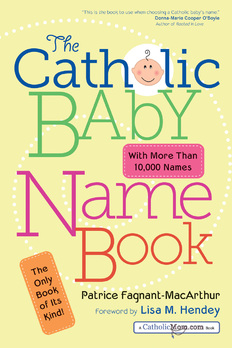 One of the signs that our society has changed is the spate of crazy baby names that began emerging in the Seventies. The decade that brought us sex, drugs, and rock and roll also brought us Moon Unit 1, the name of Frank Zappa's oldest daughter. She has three younger siblings, Dweezil, Ahmet, and Diva Muffin. I don't know their genders since I'm not up on old rock stars and the names give no clue.
Why pin a ridiculous name on a child for life? "I want my child to be an individual," is the response. Yet, there are worse things than lacking an original name, such as being saddled with a bizarre one. On the subject of bizarre here are some recent names on the TheBabyCenter.com's list of unusual names.
Ace, Admire, Americus, Couture, Deva, Excel, Hailo, Inny, J'Adore, Jagger, Jazzy, Jeevika, Joashitha, Juju, Kaisin, Kirshelle, Leeloo, Oasis, Orchid, Queenie, Rilo, Rogue, Samanda, Sanity, Sesame, Shoog, Starlit, Thinn, Twisha, Ummi, Vanille, Vinique, Yoga, Zealand. Those are girls' names, by the way. Here is a sample of boys' names on the list: Aero, Alpha, Ball, Bond, Burger, Cajun, Casanova, Cello, Cobain, Crusoe, Drifter, Elite, Espn, Exodus, Four, Goodlck, Google, Haven'T, Hoppo, Htoo, Hurricane, Jedi, Kix, Legacy, Mango, Mowgli, Navaryous, Neon Pate, Pawk, Popeye, Rogue, Rysk, Savior, Shimon, Thunder, Tron, Turbo, Vice, Villiam, Xenon, Zaniel.
To make the list at least two babies had to be given those names. While typing them in, I carefully checked for spelling but then realized, what the heck difference does it make? Still, everything seemed spelled correctly even though my spellchecker disagrees. Some of those would make good pet names at best.
Individuality is overrated. Naming a child after someone based on character or sainthood was once common. The name meant more than just the sound of the letters. When I was a child, Catholic parents, more often than not, named their babies after a favorite saint or one that in some way was connected to their birth. For instance, being born on a saint's feast day or having prayed to a particular saint and received an answer often inspired parents to choose that saint as their baby's namesake.
Then there is the name Mary that reveals how times have changed. Catholic families typically named at least one of their girls after the Blessed Mother. Top American Baby Names from 1880 until 1959 shows that for every single one of those years, Mary was the #1 girl's name. From 1960-69, the name Mary dropped to #2. From 1970-79, Mary dropped to #15, then down to #35 in 80-89. The popularity of the Blessed Mother's name kept falling continually until in 2009 it dropped completely from the top 100 names. So, when I named my daughter Mary in 1993, she had a beautiful patron saint in the Blessed Mother and a name that was no longer common.
Consider what's in a name? For instance, Pope Francis. As soon as we heard that Cardinal Jorge Mario Bergoglio took the name Pope Francis after St. Francis of Assisi, he won our hearts. The beloved St. Francis is admired for his simplicity and love of the poor. Choosing such a name reflects what is in store for his papacy. As we have learned more about our new Pope, we see that St. Francis of Assisi is a fitting patron saint for him.
Choosing a name very is serious business. It becomes both a personal identity and the first impression over a lifetime. As an example, if you want to make people laugh, mention a ridiculous name. Consider some of these true funny names: Al Bino, Dinah Soares, Faith Christian, Chris Cross, (My husband knew someone with this name who had a brother named Red.) Forrest Green, Iona Ford, King Queene, Olive Green, Royal Payne, Jay Walker, and 
Jean Poole. There are many more but I'll spare you.
I named our two daughters Mary and Teresa--both names that were once very common in Catholic schools until the 1980's. I like the idea of them having a special saint they are named for that will be a patron, watching over them. When my husband and I were searching for names for the 8 of our 10 children (two were adopted when they were older) we did not have a Catholic name book. Granted, we did not know that was a good idea with the first few, but later, we definitely wanted a name a saint had.
For such an important task as naming baby, author Patrice Fagnant-MacArthur compiled The Catholic Baby Name Book. In 500 pages there are ten thousand names of saints and Biblical figures. There are many unusual names, so there's something for everyone. Each entry includes the name's meaning, language of origin, variations, feast days and patron saint information. Fun facts about names are included too.
I think The Catholic Baby Name Book should become a classic. I can't imagine the time required to compile such an extensive and informative list.
Given that as mothers we tend to forget our kids' names and go through the entire list before ending up with the right one, consider that each time you call those names, you are also calling on the patron saint to pray and bless his namesake. That's one advantage Ace, Turbo, and Rilo are not going to have.
When you purchase The Catholic Baby Name Book through any of the affiliate links in this post, you support the work we do at CatholicMom.com at no extra cost to you!
Copyright 2015 Patti Maguire Armstrong.
About the Author