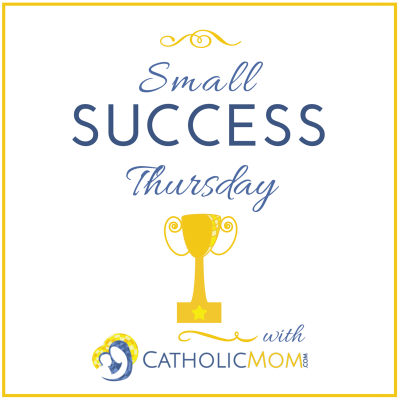 Lots of work got done this week, but I'm not sure much happened as a result. Two children finished their track season. One daughter went on a job interview (her first). Two sons marched in a parade, and we'd planned to clean the basement but that didn't happen because by Sunday, no one wanted to do work, not even me. Normally, I can get myself worked up to get things done but with graduation looming, I felt the need to just enjoy the afternoon with my family, to be still. As a result, there are 18 new drawings taped to the wall in the kitchen. I didn't get to write much this weekend, but we did go to a book fair festival and start reading three new books in the evening. Sometimes you want the satisfaction of the check mark, we did it...which we couldn't give ourselves for this weekend. Yet I know, we chose the better portion.
We did most of it, 90% of it, and yet that 10% nagged; I dwelled on the one party we couldn't make, and the one child who had a hard time, who needed more. When the perfection bug-a-bear gets a hold of me, it's hard to be happy. It's hard to celebrate the small successes of the week. I have to ban it. I have to ignore it. I have to shout it down with examples of how what we did, matters. Then, I have to trust that God's grace is sufficient to make up what is lacking in me, in us as we keep at this business of parenting these ten people.
Today, the child who struggled over the weekend was all smiles as she went out the door, the crisis of her teen life forgotten. Her mother still wears some of the scars. I still needed to surrender my desire to have a we got it done moment, because the purpose of living this life isn't to finish, but to perpetually progress. So I wrote down on my list...surrender, and I'll have to work to be able to check that one off. :)
[inlinkz_linkup id=527292 mode=1]
Copyright 2015 Sherry Antonetti
About the Author

Sherry Antonetti is a mother of ten children, published author of The Book of Helen and a freelance writer of humor and family life columns. You can read additional pieces from her blog, http://sherryantonettiwrites.blogspot.com.